Hide Bonus Offers
| | | | | |
| --- | --- | --- | --- | --- |
| #1 | Bovada Sports | 50% Up To $250 | Visit Site | Bovada Sports |
| #2 | BetUS | 125% Up To $2,500 | Visit Site | BetUS |
| #3 | MyBookie | 100% Up To $1,000 | Visit Site | MyBookie |
| #4 | Everygame | 100% Up To $500 | Visit Site | Everygame |
| #5 | BetOnline Sports | 60% Up To $1,000 | Visit Site | BetOnline Sports |
Who Will Die in Scream 5? – Betting Odds and Predictions

Ready for some horror nostalgia? The Scream franchise is back. It isn't just being casually rebooted, either. All of the familiar faces are back in the saddle as Scream 5 prepares to hit theaters in January of 2022.
The last Scream movie arrived literally 10 years ago. Scream 3 was 10 years before that, too. All of the main characters have aged considerably, as even Neve Campbell is nearly 50 years old.
By the time Scream 6 rolls around, they'll all be 60! If they make it that far, anyway.
That's life, but the point here is that these Scream stars probably can't hold down the fort for the franchise forever. Considering the money maker it is, it stands to reason that Hollywood will eventually introduce new characters and start killing off old ones.
It will be hard to take for die-hard fans, but you don't have to stomach it with a light wallet. If you can predict who dies next in Scream 5, you may be able to bring home some cash.
Some of the best entertainment betting sites offer Scream 5 prop bets, and I'm here to walk you through the odds and offer some picks.
Will Sidney Prescott Die?
Poor Sidney Prescott. She has been through the wringer. Neve Campbell breathed life into the tortured character back in 1996, and she's still alive and kicking after surviving five of these horror films.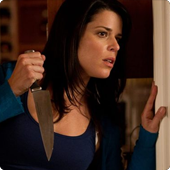 Prescott had to endure the death of her parents, and in the first film alone was betrayed by her boyfriend and his friend.
A similar narrative took place in the second movie, and in the third movie, she found out a whole mess of information – including the fact that she had a murderous half-brother.
Yikes.
In the most recent Scream film, Prescott even becomes the top suspect in a series of murders.
Heading into the newest Scream movie, Sidney is called back into action after a new murderer pops up. She comes off as battle-tested (duh) and ready for the fight, and at one point, she comes face to face with the killer.
Bettors have to marry the idea of a new franchise paying homage to the original cast trying to set forth on a new journey. Does that come at the expense of the pillars that propped up this story?
That remains to be seen, but there is certainly logic to support Sidney sticking around.
Will Dewey Riley Die?
It's going to be a bit awkward to see former husband and wife on-screen when David Arquette and Courtney Cox reprise their old Scream roles.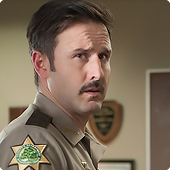 And yet, here we are.
Dewey is the classic "can't be killed" character, as he's an unlikely hero and buddy of the other main characters. He's brushed with death more than once and initially was even supposed to be killed off.
Wes Craven opted not to kill him at the end of the first movie, though, and the adoration from fans has played a hand in keeping him alive ever since.
The only problem? The late Craven is no longer with us, so he won't be the director of this franchise going forward.
Riley had the unfortunate fate of being stabbed in both of the first two movies, and in the fourth installment, he got bashed in the head.
While Dewey appears to be unkillable as a persevering fan favorite, any character's time can come to an end. If you're pondering Scream 5 theories and wondering who will die, I'd start with Dewey.
The odds currently favor this being Arquette's last stop in the franchise, and he's put himself in harm's way quite a bit. Could his next brush with death be his last?
Will Gale Weathers Die?
If you're wondering who will die in Scream 5, the other big name to consider is Gale Weathers. She's the love interest of our pal Dewey and was dropped into the Scream franchise as an overly eager journalist that wasn't initially likable.
That all changed, and now she's played a key role in fighting all of these random killing sprees.
Much like Dewey, Weathers is a key fixture in these movies. However, actress Courtney Cox admitted that this is a brand new launch of the same franchise, which could be good and bad.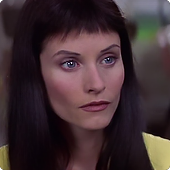 "Scream, this is the fifth one. It's not Scream 5, though, this is Scream. These directors are incredible, they're making it absolutely, it's a new franchise. It's hip, it's scary, it's just a new Scream."
Cox emphasized that this isn't a reboot or a remake. From what I can tell, the message is that this relaunch is using the original cast to propel a successful future.
New stars like Jack Quaid (The Boys), Jenna Ortega (You), Melissa Barrera (Vida), and others could come in and claim key roles, and before long, fresh faces could make even the most iconic members of this franchise, well, expendable.
Consider this the swan song for some of the most beloved Scream characters. Weathers could easily be one of the first to go.
How Many Kills Will Ghostface Have?
Before I try to offer my Scream predictions as far as who will die, let's not gloss over the kill count proposed by BetUS and other novelty betting sites.
The killer is different in every single Scream movie, but there is one constant; they don't mind murdering as many people as possible.
Motivation seems to change each time out, but the body count is still rather staggering.
Here's a look at the deaths "a" Ghostface murdered was responsible for in each of the previous five films.
Scream: 7 kills
Scream 2: 8 kills
Scream 3: 9 kills
Scream 4: 11 kills
The Ghostface kill count is a bit unsettled, seeing as some of these kills happened with the mask taken off, but by the person who had been previously wearing the mask.
Regardless, the kill count has never broached 14.5. Maybe the new directors get ambitious here, but bettors absolutely need to look at the history of the Scream movies.
I'd like to get a prop asking who the Scream 5 killer will be, but I'll settle for a kill count wager. You're betting on 15 kills here, and it's never come close to happening.
Predicting Who Will Die in Scream 5
Under 14.5 Ghostface Kills
-120
I wish there were even more ways to bet on the new Scream movie. A great prop would be betting on who the killer will be in Scream 5, but the props above will have to do.
For the most part, you're betting on who will die in Scream, and considering this is technically a total rebranding of the franchise, I'd say there is a very real risk of multiple core characters being shown the door.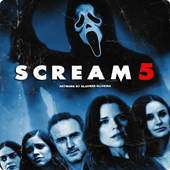 I doubt Sidney dies, but you're not betting on her -2000 odds. I would either leave that wager alone or aim high and bet on Scream bumping off their initial star as the studio looks to the future.
The odds suggest she's safe, though, and it's fan-favorite Dewey or Gale that could get the axe. I tend to agree, as their story has come full circle, and they're both getting a bit redundant in the series.
There is always merit in keeping this core intact for at least one more film as Hollywood paves the way for a new core cast, but the time is probably now, especially with Craven no longer part of this thing.
I'd expect a considerable amount of killing for the new Scream decision-makers to leave their mark, but 15 Ghostface kills feels like a lot.
Overall, there are a few ways to bet on what will happen in the new Scream movie, and hopefully, I shed some light on how you might want to proceed.
For a little more help with entertainment betting markets like this, check out the entertainment betting tips and strategies below.