Hide Bonus Offers
| | | | | |
| --- | --- | --- | --- | --- |
| #1 | Bovada Sports | 50% Up To $250 | Visit Site | Bovada Sports |
| #2 | BetUS | 125% Up To $2,500 | Visit Site | BetUS |
| #3 | MyBookie | 100% Up To $1,000 | Visit Site | MyBookie |
| #4 | Everygame | 100% Up To $500 | Visit Site | Everygame |
| #5 | BetOnline Sports | 60% Up To $1,000 | Visit Site | BetOnline Sports |
Who Will Be the First Celebrity to be Abducted by Extra-Terrestrials?

There are some interesting betting odds for alien abductions doing the rounds.
To be more precise, there are markets for aliens taking off with some of the most famous celebrities on the planet.
Now, I can certainly think of a few people in the public eye that would be better off as far away from this planet as they can get. But some of the names on the list? We can't afford to lose them.
Although the concept is more entertaining at this point, the bookies have posted odds for the first country to be invaded by aliens. Yup. And even a war to break out between us and those little green men.
Who do you have in that fight?
As crazy as it sounds, will there be contact between the people of the skies and us humans? Would you bet on it?
Keep reading for some of the weirdest and whackiest bets you will find any time soon.
Odds for the First Country to be Attacked by Aliens
Among the alien-related betting markets on BetOnline are odds for the first country to come under attack by ETs.
You'll find the usual suspects in there as well as a few other nations that you might not expect to see listed.
Take a look.
What are the odds of aliens attacking the United States first?
According to the bookie, it's likely that the US would be targeted first. Being the foremost power on the planet, I guess that's a given. Alongside the well-documented alien conspiracies and numerous accounts of visitation over the years, the States is a solid bet.
Let's look at the 50 states as well as a few more countries from the list that I consider top candidates to look at.
USA (+1000)
Roswell. Area 51. Dulce Base.
These are just three places situated in the United States of America that are commonly linked to extraterrestrial activity.
Conspiracies ranging from flying saucer crashes to aliens living in underground bunkers have been around for decades.
In 2021, the Pentagon released a report outlining unexplained phenomena relating to UFOs.
While it stopped short of saying that there was proof of alien activity in many of the objects studied, some believed that they were not quite ready to release the truth.
The United States has the kind of technology that the rest of the world can only dream of. Is there a chance that this equipment has come from deal with our space neighbors? That's another theory that has captivated the minds of many believers.
So, what if the States defaulted on payment for some of that tech? Could we see some intergalactic repo men heading for the White House soon?
Russia (+1200)
Like the United States, Russia is one of the world's greatest powerhouses. The nation has also seen its fair share of alien activity.
Russian millionnaire and former president of Kalmykia, Kirsan Ilyumzhinov, raised eyebrows in 2010 when he claimed to have been abducted by aliens. As it goes, Ilyumzhinov was lifted from his apartment in Moscow in 1997 to find himself on board a spaceship.
Once the head of the world's foremost chess society, the former leader of the small state claimed to have enjoyed a telepathic back and forth with aliens wearing yellow suits.
On an appearance on Russian TV, Ilyumzhinov told a startled audience about his encounter.
"I believe I talked to them and saw them. I perhaps wouldn't believe it if it wasn't for three witnesses — my driver, my minister, and my assistant."
Alongside this guy's experience, Russia also has a rich history of alien-related activity that goes back over one hundred years.
The Tunguska Event – In 1908, a ~12 megaton explosion was heard over the Podkamennaya Tunguska River in Yeniseysk Governorate. Some refute the official story of an eruption of a comet, believing it was a UFO that blew up.
The Petrozavodsk Phenomenon – On September 20, 1977, a series of wild events in the sky were seen as far as Copenhagen, Denmark.
The Voronezh UFO Incident – In 1989, a group of children in the area reported witnessing alien and UFO activity.
Also, in 2012, a titanium object believed to be a UFO crashed to earth in a forest located in Otradnenskoye.
Are those pesky little space people planning an attack on Russia?
More Possible Contenders
When betting on the first country to be attacked by aliens, there are so many nations to choose from.
But the following three look like good bets.
Mexico (+2000) – Delicious food, great beer, and good weather make this a popular destination for humans. Aliens, on the other hand, might prefer its vast deserts and anonymity from where to plan an attack. Also, UFO and alien activity have been rife in this country.
China (+2500) – China's rich and cultured history mean that the country will be one of the first places on the planet to head for. It also features the world's largest observation radio dish, which might be asking for trouble.
Ireland (+6600) – Tearaght Island, the most western point of Europe, can be found in the small Atlantic nation. Known for its ancient history, art and music, and friendly inhabitants, it's no wonder that there have been 105 recorded UFO sightings in Ireland to date.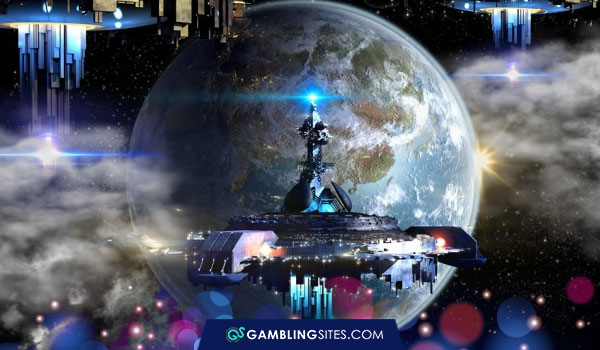 First Celebrity to Be Abducted by Aliens Odds
If you have a few spare dollars to hand, you might want to consider gambling on this market.
The odds for the first celebrity to be abducted by aliens feature some obvious names. Then again, there are a few faces on the list that might raise some eyebrows.
Mike Tyson (+2200), Ghislaine Maxwell (+2500), and Courtney Cox (+6600) are among some of the wilder candidates.
Take Ghislaine and Cox. Leave Mike alone.
You can find a full list over at BetOnline but let's take a glance over the five top contenders to be taken by the aliens.
Elon Musk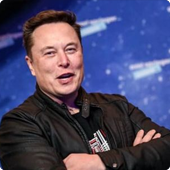 Occupation: Business Magnate and Entrepreneur
Nationality: South African
Odds: +1400
Known for his mega brain and impressive array of inventions, the Tesla mogul is also fascinated by space travel. With plans to colonize Mars, he might not be too popular with the alien life form some think occupy that planet.
Thus, if he attempts to stay true to his word and explore the possibility of moving humans to the second-smallest planet in the Solar System, there could be push back.
Much like the International Court of Justice in The Hague, could there be space court that ETs use to prosecute dissenters? It sounds a little whacky. But if there was such a thing, Musk might very well be the first human to be abducted by aliens by way of forced extradition.
Now, some believe Musk to be alien. I guess that isn't hard to believe when the man himself has previously tweeted that he is, in fact, an alien.
Perhaps he was simply enjoying another one of Joe Rogan's space cigarettes…
Joe Rogan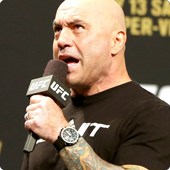 Occupation: Comedian, Podcaster, and Color Commentator
Nationality: American
Odds: +1600
Rogan has been to space more times than the average man.
Well, not in a spaceship. More by way of his documented use of the intense psychedelic drug, DMT. That and his legendary fondness for marijuana guarantees some interesting trips.
The comedian and UFC color commentator moved into the podcast business in the early 2010s. Today, he has one of the most popular shows of its kind on the planet.
There's no doubt that he would be a high-profile capture for the aliens, who could take him from and return him to his house in Texas without anyone believing his story.
"Are you sure you weren't just high, Joe?"
The perfect crime.
Rogan is also fascinated with space and what lies within our galaxy. Although once a vocal opponent to the USA moon landing being legitimate, he flipped on that one and now believes it was true.
A sign that someone is on to him? Who knows. What I can say is that Rogan remains a top contender to be the next celebrity abducted by aliens.
Donald Trump Jr.
Occupation: Businessman and Political Activist
Nationality: American
Odds: +1600
Remember when Trump Jr. interviewed his father, the former POTUS, about aliens? I 'member.
Remember when Trump Jr. tweeted that Trump Sr. might reveal intel about UFOs while commentating on the Evander Holyfield vs. Vitor Belfort fight? I 'member.
Of course, we got nothing of substance about intergalactic travelers from both. Some still feel duped about that. But placing your trust in politicians to deliver on their promises? That's going to get you nowhere fast.
Other than tactical ploys to gain votes and viewers, there doesn't appear to be much behind Jr's fascination with UFOs and aliens.
I can't take credit for this.
.
Just like The Donald can't take credit for…just about anything positive that's happened this year#resist pic.twitter.com/kF90bDqmjY

— Manchin's 10th Republican Friend (@spradlig) April 21, 2017
I mean, the guy might have a brother that looks like a character from Star Trek, but that doesn't mean the Martians will be interested in taking him to space.
Tyson Fury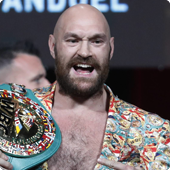 Occupation: Boxer
Nationality: British
Odds: +1600
Now it's getting interesting.
I mean, imagine Tyson Fury being abducted by aliens. What could they possibly want with the "Gypsy King?"
Well, he is the heavyweight champion of the world. So, some kind of Space Jam-style boxing tournament?
Maybe asking the Manchester-born fighting man to fight one of Neptune's best might be a little overwhelming. The aliens, being much smarter than us of course, might surmise that the best way to get a fight going with the champ will be to simply take him away.
Another possible theory is that they want to do a few probes and tests on Fury to find out what it is about his Mincéir blood that makes Irish Travellers great fighters.
Other than that, they probably just want to hang out with the colorful boxer and ask him a few questions about his training regime?
You couldn't blame them.
Bill Gates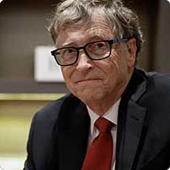 Occupation: Business Magnate and Investor
Nationality: American
Odds: +2000
Old Billy would have one hell of a shock to wake up and find himself surrounded by little green men.
But given his recent divorce, perhaps a trip to outer space could do him the world of good? He could get his head together and make sense of the betting markets for who Bill Gates will date next? Maybe.
But what's in it for the aliens? I mean, he has a lot of cash. They could loot him and exchange all that money for precious gold.
Or maybe they could reprogram Gates into an evil tyrant to do their bidding on planet earth? Use him as some proxy puppet to be controlled from the outer regions of space to further the destruction of humanity and the planet as a whole?
If that were to happen, I'm hoping the aliens would give him some tips on how to turn MS Word into a program that actually works.
If you're not feeling him in this market, Gates is named among the betting odds for the next human in space.
More Aliens Odds and Markets
Alien/Human Contact to Be Confirmed
+2500
Aliens to Win a War with Humans
-150
Humans to Win a War with Aliens
+110
Throughout the years, there have been many cases of supposed alien and human contact.
Most of them have been laughed off or ridiculed.
Some could have been legitimate, but it appears that the approach of the average human is to find such a concept as literally out of this world.
Unless there is a radical shift in how the governments of the world and their media channels treat these issues, it's highly unlikely that we will see contact confirmed any time soon.
If you are betting on an alien vs. human war, you might be disheartened to learn that the aliens are the favorites. I have to admit that I wouldn't give us much of a chance of fighting off the ETs, especially as we don't have any idea what they bring to the table.
I'm team human all the way, but I'm not sure most would be up to the challenge of fighting off a legion of Martians.
Alien overlords it is.
Where to Find More Aliens Odds and Markets
You just can't get enough of the aliens, huh?
Luckily for you, there seems to be a lot of interest in space, UFOs, and the little green men from bettors as of late.
This has led to the top entertainment betting sites posting some wild and wonderful odds relating to strange beings both outside and inside our planet.
For instance, did you know you can bet on Bigfoot and aliens to be captured before 2023? You do now.