Who Will Be the Republican Candidate for the 2024 US Presidential Election?

Well, the 2020 election is over and despite some projected fallout in the White House handover, eager Washington-watchers are already anticipating the next great race for the presidency.
Here are some of the most likely Republican candidates for the 2024 election. I've also included their odds, which are available at most of the top political betting sites.
Josh Hawley +1200
This young United States senator from Missouri is a product of Stanford and Yale. He would be 44 years old at the next election, and could help the Republicans buck the idea that theirs is a party for the old and the tired and the retired.
Despite his relative youth, Hawley has already served as the Attorney General for the state of Missouri and has worked as a law school professor. In his legal work, he has aligned himself with at least one conservative religious organization, intimating a sympathy for those values deemed "traditional" upon which the Republican ticket tends to reply when up against the wall in other debate-worthy subjects.
He is ambitious, learned, and articulate, which means he holds more critical skills than Donald Trump exemplified when he won the presidency. I suspect Hawley will be a strongly viable candidate come the next Republican primary.
Tom Cotton +1500
Another young senator, Cotton hails from Arkansas. A graduate of Harvard, where he majored in government and then received his law degree, Cotton was already espousing conservative theory even as a student.
Cotton has military service, which would stand him in good stead in the event of his candidacy. Recent presidents have not been able to boast of this form of service, and a military background strongly supports a candidate when voters are otherwise undecided.
Deployed in Baghdad and Afghanistan, Cotton has received a number of military commendations. Furthermore, Cotton stands at 6'5", and social studies tell us that taller candidates experience a 2:1 better chance of triumphing over their opponents.
Cotton is strongly in favor of prosecuting journalists for violation of the "Espionage Act" if they report any news that compromises troops. Given the anti-media stance of the modern Republican Party, this may align well with conservative thinkers.
Ivanka Trump +3000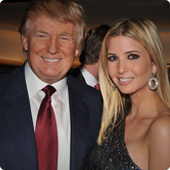 As her father's closest advisor, Ivanka Trump was the face of intelligence in the Donald Trump campaign. Because she was involved in many closed-door meetings at the presidential level, Ivanka has presumably been able to build the high-level political relationships that could stand her in good stead if she were to make a bid for the presidency.
Ivanka ran a fashion brand that floundered in 2017. In mid-2018 Ivanka announced a new career path in "public policy," a strong indicator of a future candidacy at some political level.
Ivanka Trump was deemed the stand-in "First Lady" to Donald Trump's administration while the actual First Lady lived in Manhattan. Washington rumor has it that Ivanka has already warned her husband to "be ready," because she may run for POTUS in the future.
Given how much emotion—even furor—Donald Trump was able to whip up during the 2016 and 2020 elections, and how passionate a certain segment of his supporters have been, the Trump name may carry a great deal of weight going forward, particularly in the remote, rural districts that carried Papa Trump into the White House.
Kanye West +5000
There is no denying that there is a certain demographic that would vote for West regardless of his stance on foreign policy, taxes, and other critical government issues. He is young, he is well known, and he carries with him all of the gloss of Hollywood celebrity that took Reagan into the White House and Schwarzenegger into the Capitol Building in Sacramento.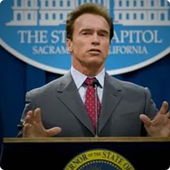 West did make a short-lived bid for the 2020 presidential candidacy as an independent candidate. If the Republican Party decides that it can benefit from his fame and his following come 2024, it is possible that the two entities will decide to collaborate.
West's ideals do align with certain Republican values, such as opposing a woman's right to choose as well as opposing assisted suicide for terminally ill patients in pain.
West has been involved in a number of philanthropic pursuits over the past two decades, with the aim of battling illiteracy and hopelessness in inner-city youth. He also participated in a fundraiser aimed at veterans suffering from PTSD.
These factors, plus his youth appeal, could give the Republican Party the new image it is so desperately seeking, and could potentially boost West into the position of winner of the Republican primary in 2024.
Elon Musk +7500
There are odds on Elon Musk running for the presidency, despite the fact that he was not born in the United States, but in Pretoria, South Africa. Thus, his chances would only be viable if there were some dramatic change in candidate qualifications.
Although not explicitly calling himself a Republican, Musk has closely aligned himself with some of Donald Trump's "let's open America" rhetoric, even during the height of the coronavirus spread. He publicly thanked Trump on Twitter when Trump showed support of Musk opening his California automobile factory in spite of local shutdown orders.
Furthermore, Musk sent cryptic Twitter messages that were enthusiastically received and responded to by Ivanka Trump and others, with hints to take a "red pill," which many believe meant to vote Republican.
Musk is a man of vision and action, and as a private party he is not tied down by the bureaucratic red tape of others who compete in the same fields in which Musk has chosen to innovate: space travel and municipal transit options among them.
Musk has admitted to being liberal when it comes to his social outlook, while maintaining a conservative financial philosophy. He told Fox News that he is registered as an independent, and he admitted to the Huffington Post that he has made donations to both the Democratic and Republican parties.
Musk is a likely candidate because he appreciates a rapid thought-to-action path in all of his endeavors, and holding the presidency would enable him to implement bold visions on a national scale.
Wrapping Things Up
When the Republican Party lost Georgia to the Democrats in 2020, and also nearly lost the tried-and-true red state of Texas to the Democrats as well, a great nervousness began to pervade the GOP. Things were changing, values were becoming re-aligned with the opposing party.
Demographics were being shaken up to such a degree that Republicans could no longer count on places like Arizona to stay red come hell or high water.
Because of these dramatic shifts in the political landscape, it is likely that the Republican Party will make some dramatic shifts in who it endorses for president and vice president in the next election.
The bluster and bullying of former president Donald Trump did appeal to many voters, those who wished to align themselves with a leader who feels "strong," and "unapologetic." However, the voters in the 2020 presidential race (especially in the swing states) made it clear that these qualities are no longer enough.
Thus, it is likely that the Republican Party will promote someone young, someone edgy, and yet someone who espouses just enough conservative values to keep the old guard supportive of the party.
AUGUST
Casino of the Month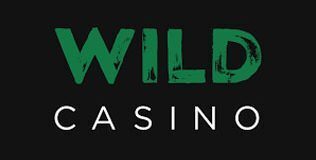 Welcome Bonus
250% up to $5,000
Read Review
Visit Site