Who Will Be Playing for Steve Stricker's American Team at the 2021 Ryder Cup?

The 43rd Ryder Cup Matches are on tap for September 24-26 at Whistling Straits. The Straits Course is a stunning par-72 layout that pushes the boundary of Lake Michigan. In some cases, on the back nine, the two even overlap.
We know the Pete and Alice Dye design is a spectacular venue; we know the fans will be in full force.
What we don't know is who's going to be suiting up for Steve Stricker in the fall. What is the United States Ryder Cup Roster going to look like when it's time for "Stricks" to pencil in his lineups?
The top golf betting sites recently unveiled odds for who will part of the American team. I decided to dive into the market to try and uncover whatever value is present.
Keep in mind – the qualification process for US players was amended last year to give more flexibility to the captain. Steve Stricker now has six captain's picks instead of four.
*The number in parenthesis reflects that player's odds to make the Ryder Cup team.
2021 US Ryder Cup Locks
Dustin Johnson: (-50000)
Bryson DeChambeau: (-25000)
Justin Thomas: (-8000)
Despite the inevitable "recession" in his game, DJ's amassed so many Ryder Cup points that it's nearly impossible for him to drop out of the top-6. The Ryder Cup qualifying comes to an end following the BMW Championship (August 29th).
If Bryson shows somewhat of a pulse, he'll also remain as one of the six players who receives an automatic berth. Same with Justin Thomas.
For some perspective on JT's situation, Jordan Spieth is currently 10th in the US Ryder Cup rankings. A victory at the 2021 US Open would earn Spieth a whopping 4,500 points, and yet Jordan would still find himself trailing Thomas in the standings.
Three "Almost" Locks
Collin Morikawa: (-5000)
Xander Schauffele: (-1200)
Brooks Koepka: (-5000)
Whether it's by virtue of automatic qualifying or they require a captain's pick, it's hard to imagine a version of the 2021 Ryder Cup that doesn't include these three names.
Collin is playing terrific golf and will continue to earn points – he could very well wind up in the top-3 of the standings. Xander is as rock-solid as it gets and has established a good rapport with Stricker – there is no way Schauffele isn't on this team.
Barring an injury, Brooks will also have a spot on the US Ryder Cup roster. Koepka's reputation as a big-game hunter, combined with his current positioning in the standings (5th), makes him close to a mortal lock to be part of Steve Stricker's squad.
Just don't expect "Brooksie" to be paired with Bryson in any foursomes or fourballs.
Three More on the Brink
Jordan Spieth: (-2000)
Patrick Cantlay: (-1000)
Patrick Reed: (-500)
There is still a lot of golf to be played from now until the end of August, but Steve Stricker's playing plenty of attention to who has been showing form.
On the heels of six top-4 finishes (including a win) since the calendar turned to '21, Jordan's in a fairly good spot to make this team as he turns into the US Open.
Speaking of showing form, Patrick Cantlay vaulted to the top of the FedEx Cup standings after winning the Memorial. Patrick shares a close bond with Xander Schauffele and never gets rattled under pressure, not to mention, he's top-5 on the PGA Tour in SG: Total.
Last, but certainly not least, is "Captain America" himself.
Patrick totes a 7-3-2 career record at the Ryder Cup and has been a member of each of the last three teams. He is 3-0 in singles and can confidently be thrown into the fire without any worries of burning out.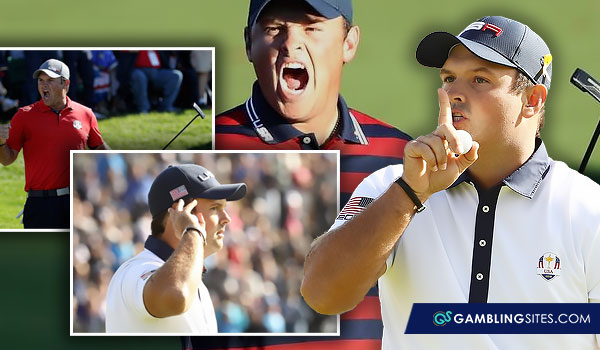 Rounding Out the 2021 United States Ryder Cup Roster
Assuming the nine names showcased above all make this team, that leaves three more spots up for grabs. Tony Finau (-500) and Webb Simpson (-200) immediately come to mind, as does Phil Mickelson (-130).
Many have compared the Ocean Course at Kiawah Island to the layout at Whistling Straits, and we all can recall what happened at the 2021 PGA Championship.
Daniel Berger (-150) is on the cusp as well.
Stricker has gotten a good look at Berger's game up-close on several occasions this season – going back to when the two linked up at the QBE Shootout in December, to more recently when they were paired together for the first two rounds at Kiawah Island.
Joining Berger and Stricker as the third member of that Thursday/Friday grouping at the 2021 PGA Championship is another man inching his way onto the radar to make his first Ryder Cup team.
Billy Horschel (+250) will have to get hot as the summer months heat up but hoisting the trophy at the WGC-Match Play goes a long way for his chances.
Among the world-class players Billy beat en route to winning that title, Horschel took down Tommy Fleetwood and Victor Perez in the late stages of the tournament.
Both Fleetwood and Perez are expected to be part of the European squad three months down the road.
When I took an early look at the 2021 Ryder Cup, I highlighted a couple of players who were on the outside looking in.
Will Zalatoris
Scottie Scheffler
That is still the case as we sit here in the middle of June, but each is firmly in the conversation. Zalatoris (+175) has continued his meteoric rise and has evolved into one of the most consistent players on tour. Scottie Scheffler (+100) is up to #17 in the OWGR as he pours on good finish after good finish.
With that being said, both Zalatoris and the 2019/20 PGA Tour Rookie of the Year need to keep their foot on the gas pedal between now and the time the captain's picks are selected (after the TOUR Championship).
They still have lots of ground to make up.
US Ryder Cup Team Predictions in 2021
Dustin Johnson
Bryson DeChambeau
Justin Thomas
Collin Morikawa
Xander Schauffele
Brooks Koepka
Jordan Spieth
Patrick Cantlay
Patrick Reed
Will Zalatoris
Daniel Berger
Webb Simpson
Those are my picks to make the United States Ryder Cup roster in 2021. Another victory from Sam Burns (+550) could make things interesting, and Matthew Wolff (+1600) is bound to resurface at some point.
If you're wondering why I left Tony Finau out of the final cut, look no further than his shaky putting stroke.
After being disappointed with his claw-style method, Tony switched to a grip that sounds more like a manufacturing tool – let's call it a "forward-press left-hand low split-hand grip." I've seen Finau leave multiple six-footers short over the last few telecasts, I'm sure Captain Stricker has witnessed the same.
When you're ready to start wagering on this year's event, be sure to check out our Ryder Cup betting guide.
AUGUST
Casino of the Month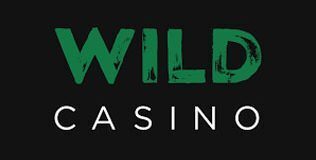 Welcome Bonus
250% up to $5,000
Read Review
Visit Site