Who Will Be the First Pick on Day 2 of the 2020 NFL Draft?

The Cincinnati Bengals are officially on the clock for the second pick in the 2020 NFL Draft. They picked LSU quarterback Joe Burrow at first overall, like everyone expected, but they can add to their roster with the first pick in round two.
What we don't know, however, is who the Bengals will pick with the first pick in round two of this year's draft.
The anticipation is killing you, I'm sure. But hey, if you're a Bengals fan, you probably want to know who they'll pick.
That's also the case if you're looking to bet on the 2020 NFL Draft. Sites will probably offer who the first pick of round two will be, while also handing out a variety of player and position props.
If you want more information on how to predict NFL Draft picks, that's one thing. For insight as to what the Bengals will do at the 33rd overall pick, I've got a list of 7 players the Bengals should make the first pick of day 2.
Ross Blacklock, DT, TCU
This is more about value, as Blacklock is rising and was a fringe first round talent.
It isn't that silly to think the Bengals could look to add some company on the defensive line, while also snatching up his long-term replacement.
Cole Kmet, TE, Notre Dame
Tyler Eifert was constantly injured, but now the Bengals don't even have him to rely on. He's gone, and all that's left at tight end in Cincy is C.J. Uzomah.
Joe Burrow deserves a running mate of sorts, and getting him a reliable pass-catcher that can be a factor in the red zone could be helpful.
This year's tight end class is very weak, so snatching the best tight end immediately to start off round two isn't a bad idea.
Grant Delpit, S, LSU
I've fought throughout draft season against some big-name prospects sliding, but Delpit has bad odds to make the cut.
Most NFL Draft betting sites peg him as a round-two pick, which gives Cincy a shot at making him the first pick of the second round.
Tackling is a concern, but Delpit is a big hitter with terrific athleticism. Vonn Bell was added to the roster, but taking a shot on a stud like Delpit in round two is still in play.
Zack Baun, LB, Wisconsin
Baun got in trouble for a diluted sample this offseason, but it doesn't sound like teams will rake him over the coals for it due to the league's new CBA.
Not a first-round lock anyway, it could still keep Baun in the day two conversation. Linebacker is a need for the Bengals, too, so don't be shocked if they look his way early.
A great athlete with elite instincts, Baun is one of the more underrated defensive prospects in this year's draft.
Josh Jones, OT, Houston
Cincinnati could use some help on the offensive line and protecting their new investment at quarterback would be wise.
Jones was thought to be a first round talent by many, but his raw ability saw him slide. The size, length and athleticism make him a risk worth taking in round two, however.
Cesar Ruiz, OG, Michigan
Ruiz is ascending up draft boards due to his versatility, athleticism, and impressive technical skills. He's also a guard in a loaded draft, though, so there's a good chance he doesn't get into the first round.
Cincinnati should hope so, as the interior of their offensive line needs some help. Paving running lanes and protecting Joe Burrow going forward are going to be pretty key.
Jonathan Taylor, RB, Wisconsin
I may be alone here, but I think the Bengals need to go get another running back.
Joe Mixon is explosive, but he's not overly efficient or consistent. He is also reportedly set to hold out, so the Bengals could entertain just going in a different direction.
Either way, Giovani Bernard is the only other back they can trust, and he's small and aging. Taylor is a well-built prospect that offers every-down ability, nice speed, and underrated versatility.
Trevon Diggs, CB, Alabama
Diggs is a bit of a shocker sliding to day two, but the 2020 NFL Draft has delivered its fair share of surprises.
The blend of size, speed, ball skills and athleticism Diggs offers makes him a truly elite defensive back prospect.
Damon Arnette, CB, Ohio State
Lastly, the Bengals could also look at fresh blood to add to their secondary. Cincy was a bottom-12 pass defense in 2019 and even lost Dre Kirkpatrick.
Corner is still a need for the Bengals, and there could be several viable options to kick off round two. Arnette is one of them, as he has the technical skill to be a solid cover man, but poor timed speed arguably hurt his draft stock.
Who Will Be the First Pick of the Second Round?
It's tough to know for sure who the Bengals will make the first pick of day two, but if you can mock the first round, you certainly can keep it going.
Personally, I love the idea of getting your new franchise quarterback weapons. That has Kmet standing out the most in round two. He's not a freak athlete, but he's plenty fluid when you look at his size and pass-catching ability.
The reality is a young quarterback needs that safety net, and right now, the Bengals don't have a viable tight end to hang their hat on.
They have plenty of areas to address, but getting Burrow that reliable target to seek out over the middle of the field and in the red zone is a good place to start.
It's likely the top NFL Draft sportsbooks will offer this as a wager. For many more NFL Draft betting markets, the latest odds, and predictions, head over to our NFL blog.
AUGUST
Casino of the Month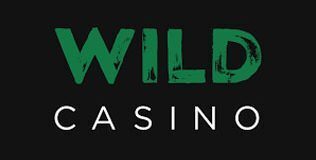 Welcome Bonus
250% up to $5,000
Read Review
Visit Site