Who Will Be First Pick in the 2022 NFL Draft?

We are just a couple of weeks removed from the 2021 Draft; the upcoming college football season is still three months out. And yet here we are already contemplating who will be the first pick in the 2022 NFL Draft.
A front-runner has emerged, although this is nothing like the recent draft where Trevor Lawrence had been penciled in as the top selection for the better part of three years.
A handful of quarterbacks are in play, as are a couple of defensive players you will definitely want to keep tabs on.
If you want to get your bets in early, head to the best college football betting sites now. The odds for this market will fluctuate dramatically over the next several months.
As things currently stand, here is a look at the top candidates.
Spencer Rattler
Position: QB
School: Oklahoma
First Pick Odds: +125
Locked in as the favorite to go #1 in 2022, the Sooners are on pace to produce their third top overall pick since 2018. However, Rattler's entering his redshirt sophomore season and could opt to stay in Norman beyond 2021.
That is part of the risk of pulling the trigger now, but don't lose sight of the potential reward. Rattler's trajectory means there's a good chance that the "plus-money" won't be around for long.
Spencer Rattler: QB1 in the 2022 NFL DraftMay 4, 2021
Another season flashing his mega-talented arm will propel him into being the heavy favorite to be the first pick in 2022. Teams are looking for the next Patrick Mahomes – the guy with dynamic abilities who can make throws on the run from all sorts of angles.
Spencer Rattler is that guy.
Kayvon Thibodeaux
Position: DE
School: Oregon
First Pick Odds: +275
The number-one prospect in 2019 arrived in Eugene with incredibly lofty expectations. Exceeding them with flying colors two years in, Mel Kiper Jr. and Todd McShay both have Thibodeaux slotted first overall in their early 2022 NFL mock draft.
So does Josh Edwards of cbssports.com and many other draft analysts.
Whether you assess his speed and agility or scope out his footwork and hand placement, Kayvon's the perfect pass-rusher.
Receiving valid comps to Myles Garrett, the 6'5" 250-pound edge rusher has 23.5 tackles for loss and 12 sacks in 21 career games. He shredded a stout USC offensive line in the Pac-12 Championship game registering 12 pressures (most of any Pac-12 defender in any game all season) and a pass breakup.
If a scenario arises in which the team picking first is not looking for a quarterback, Thibodeaux will almost certainly be the top selection.
Then again, if you're picking first overall, chances are your quarterback play wasn't very good.
Sam Howell
Position: QB
School: North Carolina
First Pick Odds: +350
After setting an FBS record for the most touchdown passes ever by a true freshman, Sam Howell made strides and played even better as a sophomore.
Sam Howell at UNC – By the Numbers
Year
Games
Completion %
Yards/Games
Yards/Attempt
TD
INT
Pass Rating
2019
13
61.4
280.1
8.6
38
7
160.2
2020
12
68.1
298.8
10.3
30
7
179.1
Howell doesn't possess the speed and athleticism that so many other top-quarterback prospects have, but this dude is a pure playmaker. Think Baker Mayfield.
You will hear people say that Sam throws the best deep ball in the country – allow me to elaborate by using some actual numbers.
On throws of 20+ yards since 2019, here's how Howell stacks up with the rest of college quarterbacks.
8 PFF Passing Grade (T-1st)
32 TDs (1st)
59 Big-Time Throws (1st)
One thing to monitor in the upcoming year is how Howell transitions with a new set of weaponry. His top two receivers and top two RBs departed after accounting for a heap of the Tar Heels production (4,761 yards from scrimmage and 48 touchdowns in 2020).
Next in Line to Be the First Pick in 2022
The featured trio above have separated themselves from the rest of the pack. At least in terms of the odds to be the first pick in the 2022 NFL Draft.
Among the next crop of contenders are four more quarterbacks and a sensational defensive back.
Malik Willis – QB, Liberty (+900)
I don't know a lot about Malik Willis as I'll admit I haven't watched the Liberty Flames but a couple of times. With that, I am a big fan of Mike Renner and Seth Galina over at PFF College.
Rather than take my word for it, take it from a couple of guys who put in a ton of work scouting the under-the-radar prospects.
"Willis is probably the best athlete playing QB in college football right now."
Tyler Shough – QB, Texas Tech (+1000)
After a two-year stint at Oregon, Tyler Shough takes his talents to Lubbock where he'll lead a spread-out attack under the guidance of Matt Wells.
The 6'5" dual-threat QB should be able to put up big numbers at Texas Tech playing against loose Big 12 Ds, but there are still plenty of unknowns.
Shough has started just seven games in college. Not only is the sample size small, but his numbers were underwhelming (1,559 passing yards, 13/6 TD/INT).
JT Daniels – QB, Georgia (+1200)
After getting pushed out of the way at USC by a guy I will introduce in a moment, JT Daniels has seemingly found a home in Athens. Since Daniels was unleashed in the 7th game of last season, Georgia hasn't looked back.
The Irvine, CA native guided the Bulldogs to a 4-0 record down the stretch averaging 307.8 passing yards per game. JT will have a golden opportunity to showcase his talents to the world when Georgia takes on Clemson in their 2021 opener.
Derek Stingley Jr. – CB, LSU (+1600)
Arguably the most captivating cornerback prospect to hit the scene in the last decade, Derek Stingley Jr.'s presence on the gridiron is palpable. He became the first LSU player to start every game of the season as a true freshman, and he did a whole lot more than just start.
Stingley picked off six passes and amassed 15 pass deflections while anchoring the back end of the most ferocious defense in the country.
After battling injuries in what was a frustrating second season in Baton Rouge, expect to see Stingley return to his blue-chip prospect form.
Kedon Slovis – QB, USC (+1600)
After a standout freshman season in 2019, Kedon Slovis was the early betting favorite to be the first pick in the 2022 NFL Draft. A dip in production in year two is enough to cause some concern, which is why 2021 is such a big year for the signal-caller at SoCal.
Like Mac Jones, Slovis isn't the most athletically gifted quarterback. Instead, Kedon uses his arm talent and ability to decipher defenses pre-snap to do most of his damage.
2022 NFL Draft First Pick Prediction
I will go with Spencer Rattler. Whoever is picking first is almost certainly going to be searching for their next franchise quarterback. As feisty as a competitor as Sam Howell is, no QB in this class has as much upside as Rattler.
Spencer is surrounded by a beefy offensive line and a sick supporting cast of wideouts. With Lincoln Riley calling the shots, very few versions exist where the Sooners quarterback doesn't ball out.
If you are on board with this prediction, I recommend betting on the Rattler being the first pick in the 2022 NFL Draft sooner rather than later. As suggested, +125 could be long gone by the time the season gets underway.
AUGUST
Casino of the Month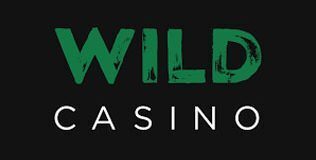 Welcome Bonus
250% up to $5,000
Read Review
Visit Site