Who Will Be the 2021 ESPYS Best Male College Athlete?

All sports fans love to watch their favorite team and player play at the professional level, but what about the college level? College sports can produce some great action. Sometimes, even better than professional sports.
Those kids work extra hard so they can make their dreams come true. And with pro sports not always in their future, they compete for the sheer love of the game.
There are so many great college athletes across different sports. The ESPYS picked four college players that were among the best in 2021.
With that, here's a look at the 2021 ESPYS Best Male College Athlete nominees, along with a predicted winner.
Gloire Amanda – Oregon State Soccer
Gloire Amanda's journey to collegiate stardom isn't like most athletes. Amanda was born in a Tanzanian refugee camp. His family stayed there until he was 10 years old. That's when they moved to Edmonton, Canada.
His journey landed him with Oregon State in 2018. He had a terrific freshman season, earning First Team Freshman Best XI Team honors. Amanda missed time in 2019 due to an injury.
The 2020 season, played in 2021, is when Amanda put it all together and became one of the best soccer players in college. He began the season with a career-high five-point game against Eastern Oregon. Amanda had a goal and three assists in a 6-0 victory.
The impressive run continued for Amanda, as he scored over four points in five of his next seven games. That stretch included four games with two goals.
Following two scoreless games, Amanda got back in his rhythm with a goal against UCLA on April 3. He followed that up with a three-point game and a four-point game.
It was a fantastic season for Amanda. He led the country with 15 goals and 37 points. The points mark set a record for most in a season by an Oregon State soccer player. His 15 goals tied Alan Gordon for second-most in a season for an Oregon State player.
Amanda's stellar season earned him All Pac-12 First Team honors and First Team All-American honors. But the most impressive award Amanda won was the Hermann Trophy.
? MAC HERMANN TROPHY WINNER ?

Oregon State junior forward Gloire Amanda has been named the winner of the 2020-21 @HermannTrophy as the top men's college soccer player!#NCAASoccer pic.twitter.com/rrbga99II7

— NCAA Soccer (@NCAASoccer) May 28, 2021
The top men's and women's college soccer players get the award. Amanda became the first Oregon State player to get the honor.
It's been an amazing journey for Amanda to get to this point. I think it's fair to say he can overcome any adversity that stands in his way. Look for the 22-year-old to excel at the next level.
Luka Garza – Iowa Hawkeyes
Iowa Hawkeyes center Luza Garza was one of the best college basketball players in 2020, but 2019 was his true breakout season.
He averaged 23.9 points per game and 9.8 rebounds per game. Garza earned Big Ten Player of the Year, and was a first-team All-American. The only thing Garza didn't win was the Wooden Award.
After initially declaring for the 2020 NBA Draft, Garza withdrew and returned to Iowa for his senior season.
It was an excellent start to the season for Garza. He recorded a double-double in three of his first four games of the season. However, his most impressive showing was the one game he didn't record a double-double.
Garza put up 41 points on 14-15 shooting from the field against the Southern Jaguars.
His 41 points and 93.3 shooting percentage were season highs.
In December, Garza scored over 30 points in four of his eight games. He also had four double-doubles for the month, including a game against Minnesota. The Hawkeyes lost that game, but Garza made his mark with 32 points and a season-high 17 rebounds.
His numbers dropped just a little bit in January. The Big Ten schedule was in full force so naturally, the games got tougher. Garza scored 33 points against Minnesota. He also had back-to-back double-doubles against Northwestern and Indiana.
Iowa struggles at the end of January carried over into February. They lost four of five games and dropped from fifth to 15th in the rankings. Garza helped Iowa get back into rhythm with four straight wins.
On February 21, Garza put up 23 points and 11 rebounds in a win over Penn State. The point total surpassed Roy Marble's record for most points in Iowa history. Garza finished the season with 2,306 points.
The Hawkeyes lost in the semifinals of the Big Ten Tournament to Illinois. Garza put up 21 points and 12 rebounds in the game.
Despite the loss, Iowa entered the NCAA Men's Basketball Tournament as the No. 2 seed in their region. They easily beat No. 15 seed Grand Canyon in the first round before suffering a disappointing 95-80 loss against Oregon. Garza did all he could do with 36 points and nine rebounds in the game.
While the final result was disappointing, Garza had an amazing season. He finished the season with 24.1 points per game and 8.7 rebounds per game.
He won Big Ten Player of the Year for the second straight season and earned his second first team All-American honor.
To top it all off, he finally won the elusive Wooden Award.
Trevor Lawrence – Clemson Tigers
Not many college athletes can have a better start to their career than Clemson Tigers quarterback Trevor Lawrence. Lawrence won the National Championship in 2018 after going 11-0 as the starter. He followed that up by going 14-1.
His lone loss was the 2019 National Championship.
Considering Lawrence's status as the top quarterback in college, many people expected this to be his final season in Clemson. There were high expectations for Lawrence and the Tigers. They certainly lived up to them early in the season.
Clemson cruised through their six games. They won each one by at least 18 points. Lawrence passed for 1,833 yards, 17 touchdowns, and just two interceptions.
He would've passed for more yards had Clemson not rested him in the second half of their week 2 game against The Citadel. It looked like nothing was going to slow down Lawrence. But unfortunately, the pandemic got in the way.
Lawrence tested positive for COVID-19 on October 30. This forced him to miss Clemson's next two games, including a top-five showdown against Notre Dame.
The Tigers had to overcome a 15-point halftime deficit the following week to beat Boston College by a score of 34-28. Notre Dame beat Clemson the following week by a score of 47-40 in double overtime. The loss ended a 36-game winning streak for Clemson in the regular season.
On November 28, Lawrence made his return in style. He passed for 403 yards and two touchdowns in a 52-17 win over Pittsburgh. Clemson blew out Virginia Tech the following week to set up a rematch with Notre Dame in the ACC Championship Game.
Clemson got their revenge with a dominant 34-10 victory over Notre Dame. Lawrence put on a show with 322 passing yards and two passing touchdowns. He also had 90 rushing yards and a rushing touchdown.
The win earned Clemson the No. 2 seed in the College Football Playoff. They matched up with No. 3 seed Ohio State in the Allstate Sugar Bowl. The game was close early, but Ohio State exploded in the second quarter to take a 35-14 lead into the half.
Clemson never got back into the game, losing 49-28. Lawrence threw for 400 yards and had three total touchdowns.
It was a disappointing end to the season for Clemson, but Lawrence made his mark. Check out his numbers for the year.
3,153 passing yards
24 touchdowns
5 interceptions
2 passer rating
Remember, Lawrence missed time, so these numbers arguably pop more than they normally would. That gaudy passer rating also serves as Lawrence's career-high, while the strong season earned him ACC Player of the Year, as well as first team All-American.
The Jacksonville Jaguars made Lawrence the number one overall pick in this year's draft. One of the best college quarterbacks in recent memory is onto the next chapter in his career. His development should be fun to watch in the NFL.
DeVonta Smith – Alabama Crimson Tide
Alabama Crimson Tide wide receiver DeVonta Smith was initially in the shadow of other star wide receivers with Alabama.
Smith caught the game-winning touchdown in the National Championship during in his freshman year, but that was his lone highlight of the season. Smith really broke out in his junior year with 1,256 yards and 14 touchdowns.
Once his teammates, Jerry Jeudy and Henry Ruggs, left Alabama following the 2019 season, Smith knew he was the top dog.
The season began with a pair of solid games for Smith, but he really took off in his third game of the season. Smith had 13 receptions, 164 yards, and a touchdown in a wild 63-48 win over Ole Miss.
In a highly anticipated matchup against No. 3 Georgia, Smith brought his A-game. He recorded over 160 yards for the second straight game while also adding in two touchdowns. The Crimson Tide won the game 41-24.
It was another solid game for Smith, as he recorded 73 receiving yards against Tennessee, but there was a bigger story. Alabama's other star wide receiver, Jaylen Waddle, broke his ankle on the opening kickoff of this game.
With Waddle out of the lineup, Smith was in line for even more receiving work. The final five games of the regular season were nothing short of spectacular. Smith went over 144 yards and had at least two touchdowns in four of those five games, including two over 200 yards.
His season-high 231 yards came in a 55-17 win over LSU. In that game, Smith had a spectacular one-handed touchdown catch in the back of the end zone.
Smith continued his strong play in the SEC Championship Game against Florida. He set a school record with 15 receptions. He also recorded 184 yards and two touchdowns in Alabama's 52-46 victory.
Alabama earned the No. 1 seed in the College Football Playoff after finishing the season 11-0. They made easy work of Notre Dame in the Rose Bowl. Smith had another great game with seven receptions, 130 yards, and three touchdowns.
The National Championship game against Ohio State was Smith's best of the season. He went off for 12 receptions, 215 yards, and three touchdowns. Oh, did I forget to mention? That was just in the first half.
Unfortunately, Smith dislocated his finger early in the second half and didn't return. He still set a National Championship Game record with 12 receptions and three receiving touchdowns. He surely would've broken Ja'Marr Chase's record of 221 receiving yards if he played in the second half.
Thanks to Smith, the Crimson built a big first-half lead and cruised to a 52-24 win. It was their first National Championship since 2017. Smith earned Offensive MVP of the game.
It was truly a record-breaking season for Smith. He broke the Alabama record for most receiving yards in a season (1,856) and receiving touchdowns (23). He also finished with the second-most receptions in a season with 117.
The strong season earned him numerous awards, including winning the Heisman Trophy. He became the first wide receiver to win the award since Desmond Howard in 1991.
The Philadelphia Eagles made Smith the 10th overall pick in the 2021 NFL Draft.
Prediction for the 2021 ESPYS Best Male College Athlete
Trevor Lawrence had a great season, but he missed some time with COVID-19. Honestly, you could argue this was his worst season with Clemson, so he's out.
Luka Garza and Gloire Williams both had fantastic seasons, but their teams couldn't finish the job in the postseason.
Honestly, I think DeVonta Smith had the best season out of all four of these athletes. It helps that his team went undefeated and won the
National Championship.
Breaking all those records really gives him an advantage over the others.
If you're looking for a Best Male College Athlete prediction, Smith feels like the right call. Still, all these athletes have a bright future ahead, and I can't wait to see them succeed.
AUGUST
Casino of the Month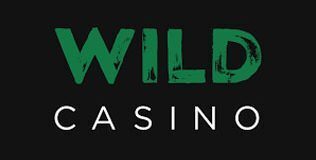 Welcome Bonus
250% up to $5,000
Read Review
Visit Site