Who Takes Care of Your Safety at Online Casinos?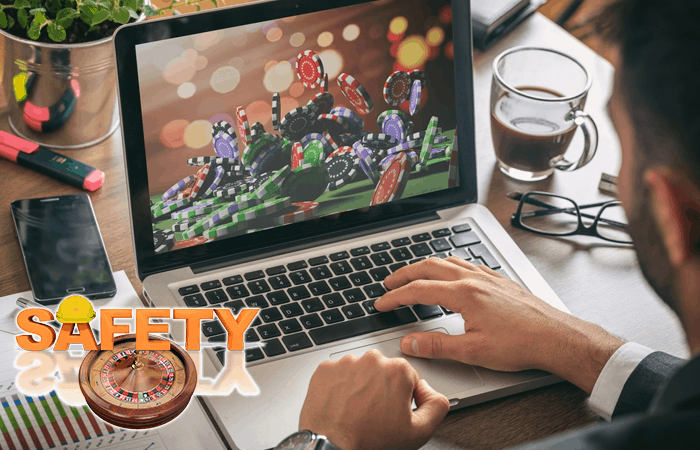 As a casino player, you may have often wondered if the game you are playing is fair. In fact, you've probably assumed otherwise following a bad streak of luck. After all, how can you possibly know what's going on behind the scenes—if someone is perhaps tampering with your game and making you lose on purpose?
Fortunately, there are companies that take care of this important aspect of casino play so you don't have to worry about it.
Independent testing and auditing companies started emerging not long after the dawn of online casinos. There are those that have withstood the test of time and made a name for themselves over the years. These companies carry seals that speak volumes of how a casino handles their operations. From making sure players have access to proper customer support, to establishing the integrity of RNG systems at online casinos, independent auditing bodies provide full assurance to players that the casino they are playing at is not out to scam them.
iTech Labs
Headquartered in Melbourne, Australia, iTechLabs is one of the leaders in the field of independent software testing. The company specializes in thoroughly testing online gaming systems such as casino systems and multiplayer poker rooms. Their head consultants have over fifty years of testing experience between them, whereas iTech Labs itself has has been in the business for more than ten years.
The company has offices across three continents: Australia, the Americas, and Europe. This means that iTech Labs is frequently called upon by new and established online casinos licensed by the Malta Gaming Authority, UK Gambling Commission, Alderney, Gibraltar, the Isle of Man, Italy, Spain, and Denmark. The only notable licensing body out of iTech Labs' coverage is Curacao, but that may change in the future.
Online casino and poker room operators order an RNG Evaluation, which verifies and certifies their algorithm, or an RTP Verification, analyzing all game math and performing monthly audit reports.
When it comes to poker systems, the company fully audits single- and multi-player tournaments, jackpot games, and ring games. Slots, all card and table games, dice games, jackpots, and tournaments fall under the casino system audit. Also, iTech Labs is capable of verifying single- and multi-player bingo systems, as well as backgammon systems.
In summary, the iTech Labs seal carries plenty of weight in the iGaming world. If you see it stamped on an online casino you like, you have all the assurances you need that the quality of games is undisputed and all RNG is working as intended.
eCOGRA
eCOGRA stands for eCommerce Online Gaming Regulation and Assurance. The company was founded in in the UK (2003), introducing the very first self-regulation program in the online gambling industry. Today, eCOGRA is known for being one of the most esteemed independent testing and certification bodies in the iGaming world.
With time, eCOGRA branched away from self regulation and began offering regulatory compliance to online casino operators in regulated markets. These markets include a wide array of iGaming jurisdictions around the globe: Bulgaria, Czech Republic, Great Britain, Italy, Isle of Man, Spain, Portugal, New Jersey, Gibraltar, Denmark, Croatia, Estonia, and others.
eCOGRA can grant two types of seals to operators:
eCOGRA Safe and Fair Seal
This is awarded to online gaming operators that fully adhere to all eCOGRA GAP (General Accepted Practice) requirements. Said requirements emphasize fair gaming, protection of players, and proper attitude from the operators. eCOGRA performs annual assessments for the Safe and Fair Seal.
eCOGRA Certified Software Seal
This seal is awarded to online gaming software suppliers that fully adhere to eCOGRA GAP requirements. The company performs an annual assessment, showing a particular emphasis toward the internal controls of the company. More specifically, eCOGRA pays attention to the development process and security protocols in place.
On the side of self-regulatory compliance, eCOGRA activities are focused toward prevention of underage gambling, betterment of anti-fraudulent systems, protecting customer privacy and payments, and ensuring proper access to customer support.
Gaming Laboratories International (GLI)
Gaming Labs is one of the oldest independent auditing and testing bodies in the world, created way back in 1989. The company operates using offices scattered all around the globe; you can find them everywhere: New Jersey, Vegas, Canada, Mexico, Macao, Austria, Poland, the Netherlands – to name a few locations.
GLI's biggest draw is that they offer thorough testing on nearly every conceivable product present in the online gaming world, such as casinos, poker rooms, sportsbooks, betting exchanges, slot machines, table games, live dealer games, and more.
To show that they go above and beyond competitors, the company also offers consulting services and anti-money laundering training, but the full array of their services is simply too large for me to effectively describe here.
When you spot the Gaming Labs Certified Mark in an online casino, know that you are in safe hands.
Central Disputes System – RealTime Gaming
The CDS is a rare example of a casino-specific auditing body, as they only deal with online casinos using the RealTime Gaming platform. Therefore, you cannot realistically rely on them too much. However, as plenty of US online casinos offer RTG Games, I felt the company was worth a mention.
Not all is in vain with CDS, as they do deal with player complaints and attempt to solve disputes by acting as a mediator between you and the RTG online casino in question. Unfortunately, there isn't a public forum where users may look through complaints, as all matters all handled in private. In other words, you are truly at their mercy if you have a serious complaint.
Conclusion
Safety should always be on your mind when playing online, and especially when you are making a decision on joining a new online casino. Certification seals issued by independent auditing bodies are one of the easiest ways to spot a legitimate operation, and coupled with some other factors, they go a long way toward helping you make that decision.