Who Should the Seattle Seahawks Draft First in 2020?

The Seattle Seahawks were a tough team to peg in 2019. On one hand, they had the San Francisco 49ers' number and very nearly changed how the NFL playoffs would transpire.
On the other, they missed out on their division and got bounced in round two by the Green Bay Packers.
Seattle continues to be a good (not great) NFL franchise, but they still have one of the most dynamic quarterbacks around in Russell Wilson, as well as a winning culture.
Wilson has gone public in trying to help the Seahawks bring back pass rusher Jadeveon Clowney, which highlights the fact that Seattle has taken a significant step backward on defense in recent years.
Still, the Seahawks run the ball well, have a solid overall defense, and can hang with anyone due to Wilson. At least in theory, a good run in the 2020 NFL Draft could close the gap and get them back to Super Bowl contention.
It starts with their first pick at 27th overall. Here's a look at their major needs, the top prospects they should consider, and who they ultimately will pick first this year.
Seattle Seahawks' Biggest Draft Needs
EDGE
Cornerback
Offensive Tackle
Greg Olsen temporarily fills a mild need at tight end, which may make the most pressing offensive issue Seattle's o-line. The Seahawks tied for the 9th-most sacks allowed last year, which is partially protection issues and partially just the way Russell Wilson plays.
Even so, getting outside of the top 10 in sacks has to be a goal. That, and Duane Brown will be 35 when the season starts, and Brandon Shell will be a free agent in 2020.
While the offensive line needs help, the defensive line may honestly be a bigger priority. Clowney's absence opens a huge hole on the edge, which is even worse when you note Seattle tied for 29th in sacks last year.
Cornerback also could use fresh blood. Shaquill Griffin is good, but the rest of Seattle's secondary leaves a lot to be desired. Seattle also intercepted the third-fewest passes in 2019, so adding a ball hawk in general wouldn't be a bad idea.
Yetur Gross-Matos, EDGE, Penn State
This is the first guy I'd be looking at. The Seahawks have nothing up front that scares the opposing offensive line, and even if they talk Clowney into coming back, he'd be a one-man show.
Seattle's pass rush needs a lot of help, and Gross-Matos has the size, length, and athleticism to develop into a terror at defensive end.
Isaiah Wilson, OT, Georgia
Seattle's pass protection needs work, so spending the 27th overall pick on one of the many viable pass protectors makes sense.
The question, of course, is which one? Wilson's ascending stock makes him appealing, but this class is loaded with quality o-line prospects. Seattle will have their pick of the litter.
A.J. Epenesa, EDGE, Iowa
I don't love Epenesa's athletic traits, and he didn't fare well at the 2020 NFL Combine. That has me thinking he slides to day two, but recent whispers suggest I could be wrong.
The top 2020 NFL Draft betting sites like him to stick in day one, as do most NFL mock drafts that are being pushed out. If true, he fits Seattle's needs, and his college production speaks for itself.
A.J. Terrell, CB, Clemson
What if the best edge rushers are gone and Seattle doesn't want to reach for an offensive lineman? That's when a nice defensive back prospect could be on their radar.
This is another position that is quite deep, as Terrell is one of many first-round talents slowly being pushed toward round two.
Should Seattle look for help at corner in round one, however, Terrell's size and athleticism would make him an appealing option.
Who Will the Seahawks Draft First?
I think there is serious merit in addressing any of the major needs mentioned above, but the most pressing right now has to be pass rush help.
The Seahawks just don't have anyone they can rely on right now, and if they don't find a way to bring back Clowney or at least sign another veteran, they could be in serious trouble.
That has me liking the Seahawks to pick Yetur Gross-Matos at 27th overall. It's possible he's gone by then, but he fits their base 4-3 beautifully, and he has the tools to become a very difficult pass rusher to stop.
Seattle needs to get back to their bread and butter and become a feared defense again. That will only aid a run-first offense, but if they want to live up to that identity, they need to invest in guys like Gross-Matos.
AUGUST
Casino of the Month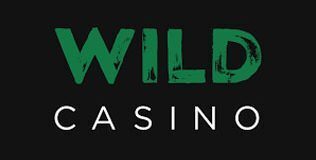 Welcome Bonus
250% up to $5,000
Read Review
Visit Site