Who Should the Pittsburgh Steelers Draft First in 2020?
When the first iteration of a "virtual" NFL Draft gets underway on Thursday, the Steelers are one of six teams that won't be participating on the first day. Acquiring Minkah Fitzpatrick midway through 2019 meant parting ways with their 2020 first-round pick, so here's the situation.
When Pittsburgh drafts someone at #49, it'll be the only time they make a selection within the first 100 picks.
One of the top NFL betting sites is letting you bet on whether the Steelers' first pick will be an offensive or defensive player, and the odds dictate that it's essentially a toss-up.
"Who should the Steelers draft first?" is certainly a question worth exploring, so let's start diving in.
Pittsburgh Steelers' Biggest Draft Needs
Signing Stefen Wisniewski helps ease the pain of Ramon Foster announcing his retirement, but I envision Kevin Colbert will look to add more depth to the offensive line via the draft. Alejandro Villanueva, Maurkice Pouncey, and David DeCastro are all in their 30s, and Matt Feiler is still a work in progress.
The only reason I could see the Steelers GM swaying off of an offensive lineman with the 49th pick is because of urgency on the defensive front. The linebacking core in Pittsburgh is outstanding, and the ends of the D-line are spoken for, but a nose tackle who can excel in a 3-4 scheme is needed.
Later in the draft is when Mike Tomlin and his crew could look to find a QB to battle with Mason Rudolph for the backup job.
Isaiah Wilson, OT
Projected as a second-round pick according to most mock drafts, Isaiah Wilson is a captivating prospect and someone who should be ready to play right away. The Steelers' biggest hole on the offensive line at this point is at right tackle, which is yet another reason that plucking Wilson off the board would make so much sense.
During his time at Georgia, Isaiah quickly emerged as a standout talent on Kirby Smart's front line. Wilson's enormous frame (6'6" 350 pounds) and powerful hands make it incredibly difficult for edge rushers to navigate their way into the backfield.
His footwork will need to improve for him to become an elite zone blocker, but he'll be able to leverage defensive ends on the attack immediately upon his arrival.
Davon Hamilton, DT
Derrick Brown and Javon Kinlaw are the two most prized possessions when it comes to interior defensive linemen in the 2020 draft. After that, Ohio State's Davon Hamilton might be the next-best thing.
Not all defensive tackles are cut out to play in the nose, but Hamilton is tailor-made. He's 6'4", 320 pounds, and is just starting to scratch the surface of how good he can be. Davon is quick enough off the snap to get a jump on centers and guards, and he shows no mercy at the line of scrimmage.
The faster Hamilton can develop as a steady pass rusher from the inside, the sooner he'll have a chance to be recognized as one of the true steals of this draft.
Lloyd Cushenberry III, C
I alluded to Pittsburgh eventually needing to find replacements at the center and guard positions. It just so happens that Lloyd Cushenberry III could fill either of those needs. It's not exactly killing two birds with one stone, but it gives the Steelers options both now and in the future.
Mike Tomlin appreciates blue-collar mentality guys who aren't afraid to roll up their sleeves and go to work, so it wouldn't take him long to fall head over heels in love with Cushenberry. Lloyd possesses a motor and attitude that was worthy of donning the no. 18 uniform in Death Valley, and that tells you all you need to know about his drive and his work ethic.
Pittsburgh would be doing themselves a solid if they pull the trigger on this highly motivated LSU product.
Who Will the Steelers Draft First?
The Steelers don't boast the flashiest roster in the league, but they quietly have a lot of valuable pieces in place. Devin Bush looks like a star, Eric Ebron fills a need at tight end, and Ben Roethlisberger claims he is throwing without pain for the first time in years.
Fans in Steel City might be more excited to see one of the skill positions addressed with the second-round pick, but it's not about making the "sexy" selection that's going to appease the fan base.
It's about drafting a player who can help this team progress right away in 2020. Isaiah Wilson would do just that by plugging in at right tackle for Coach Tomlin. There are enough weapons in place that solidifying the protection scheme is the biggest priority heading into the draft.
Picking Isaiah Wilson at #49 would be a major step in the right direction.
To check out some more articles on who certain teams should target with their first pick, have a peek at our NFL blogs.
August
Casino of the Month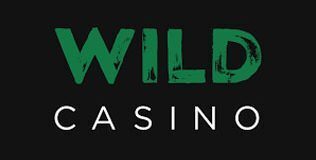 Welcome Bonus
250% up to $5,000