Who Should the New York Giants Draft First in 2020?

The New York Giants aim to improve their roster in the 2020 NFL Draft. It shouldn't be difficult to do, seeing as they have a lot of clear holes and went just 4-12 a year ago.
New York may seem far away from making a playoff run, but they actually have some nice pieces on both sides of the ball. Besides, anytime you call the weak NFC East your home, you have a chance to exceed expectations.
To do that, GM Dave Gettleman and the rest of the Giants need to make some good moves in this year's draft. The latest New York Giants news has social media ripping their front office for how they are conducting business, but the G-Men are actually in position to enjoy a really nice draft.
Let's see what their biggest needs are and how they can get better with their first pick at 4th overall.
New York Giants' Biggest Draft Needs
EDGE
Offensive Tackle
Linebacker
Adding to this New York Giants defense has to be a big consideration. New York ranked 22nd in sacks in 2019 and could be losing 10 of them if edge rusher Markus Golden doesn't come back.
The team is obviously in the market to add an outside linebacker, but will they make a splash at 4th overall?
Nate Solder wasn't great on the left side last season, so bringing in a stud offensive lineman prospect could make sense. There is also a potential need inside at linebacker, as the team brought in Blake Martinez but may want to upgrade over Dave Mayo.
Those are arguably New York's biggest draft needs. Here are the top prospects they should consider with the 4th overall pick.
Tristan Wirfs, OT, Iowa
If you're looking to bet on which offensive lineman goes first in the 2020 NFL Draft, the Giants are probably where you start.
New York could really shake up their o-line with an OT here, as they can move guys around after landing a stud athlete like Wirfs. Of course, o-line is deep up top this year, so you can argue Mekhi Becton, Jedrick Wills Jr., and even Andrew Thomas.
Chase Young, EDGE, Ohio State
It's unlikely, but something weird going down within the first three picks could send Buckeyes pass rusher Chase Young down to the Giants.
The most likely scenario is the Redskins trading down from the #2 spot or drafting someone other than Young (like Tua or Isaiah Simmons). Detroit would then have to take a corner and bypass Young, as well.
I don't think it happens, but the G-Men have a clear need at pass rusher after ranking 22nd in sacks last year. If Young is there, Big Blue will be hard-pressed to grab a stud like this.
Isaiah Simmons, LB, Clemson
The other consideration is the freakish Simmons, who has the speed and instincts to be used all over the field. Suffice it to say, he'd be a heck of an addition to the 2020 New York Giants roster.
His best fit would be on the inside of New York's linebacking corps, where he'd be a nice complement to Blake Martinez.
New York's need for linebacker does not outweigh their other needs, but this would be about prospect value. Even if you can get OL help here, the Giants won't feel amazing about passing Simmons if he's still on the board.
Who Will the Giants Draft First?
I've been predicting an offensive tackle goes to the Giants at 4th overall all draft season, and I won't get away from it now.
Yes, Simmons is all of the tempting, but New York's greatest need is on the o-line, and there are four legit prospects to consider here.
If New York doesn't hop on one, they risk losing out on all of them. Wirfs feels like the guy, just because he's the best overall athlete at the position and New York can use him in multiple spots.
You can bet on what the Giants do here via numerous NFL Draft props. Just be sure to check out the best 2020 NFL Draft betting sites before placing any bets.
AUGUST
Casino of the Month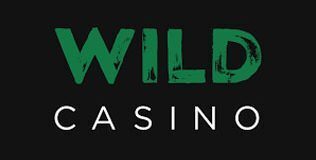 Welcome Bonus
250% up to $5,000
Read Review
Visit Site