Who Should the New Orleans Saints Draft First in 2020?

The New Orleans Saints can't seem to get out of their own way. Brandon Marshall is popping off on social media suggesting they're "done," but they simply need to finish big games.
New Orleans has been bounced from the playoffs in brutal fashion in each of the last three years, losing in overtime twice and on a miracle play as time ran out in another.
It's insane how unlucky they've been.
While some like Marshall preach their inevitable demise, they're still incredibly well-coached and boast a ton of talent on both sides of the ball. Should they enjoy a solid showing in the 2020 NFL Draft — and even if they don't — they could be looking at another deep playoff run.
To gauge how they can get better this offseason, let's glance at their key needs and identify the best prospects to target at the 24th overall pick.
New Orleans Saints' Biggest Draft Needs
Linebacker
Wide Receiver
Quarterback
Drew Brees is 41, and this may very well be his last season of professional football. Teddy Bridgewater is gone, too, so unless the Saints love Taysom Hill as a franchise quarterback, finding a long-term option is pretty important.
New Orleans may still believe their title window is open, though, so loading up on talent that can help them win right now makes sense.
The Saints do not have a ton of linebacker talent, while they also don't have much at wide receiver after Michael Thomas. These are both areas of concern for 2020 and beyond.
The good news is the Saints have a solid pick to work with, and this is also a very deep draft.
Let's take a look at some terrific prospects they should consider with the 24th overall pick.
Jordan Love, QB, Utah State
Let's get this one out of the way, just because it's clearly something that could happen, but most Saints fans will agree probably shouldn't.
I know some want Brees to play forever. Others believe Hill is the guy once he retires. Either way, Love is a fascinating prospect, and the Patrick Mahomes comparison is saliva-inducing.
Is Love for sure here? Do the Saints take him even if he is? That's a double "no" for me, but this needs to be said.
Trevon Diggs, CB, LSU
I'll admit the actual corner the Saints want or pick may not be Diggs, but he's as talented as any other cornerback in this draft.
New Orleans should have their pick of the litter here, but the point is they could use a corner. Marshon Lattimore is great, but Eli Apple could be gone in free agency, and they need another body.
Patrick Queen, LB, LSU
Kenneth Murray is my linebacker of choice, but it's quite possible he doesn't last this long. Queen is probably the second-best linebacker in this draft, and he'd fit a need, so the Saints should have him on their short list, as well.
A.J. Klein is gone, and Kiko Alonso (knee) can never seem to stay healthy. Queen is well built, fast, and extremely physical. He's somehow one of the more underrated defensive players in this draft, and the Saints should be eyeing him.
Tee Higgins, WR, Clemson
I'll add one more guy to the mix that the Saints should draft. That's none other than Clemson receiver Tee Higgins, who offers fantastic size and elite ball skills.
The Saints have a route-running maven, a slot demon, and some burners to stretch the defense. In Higgins, they get a monster who can go win jump balls.
Who Will the Saints Draft First?
New Orleans is a weird team to project, as there are mocks that have a variety of positions.
There are also mocks that have them sitting here at 24 and getting a quarterback, while others project them trading into the top 10 to get that same passer.
Ipso facto, nobody knows what they're talking about.
In all seriousness, the Saints have a few needs, but the big one in my opinion is linebacker. They are always good offensively, and they can worry about replacing Brees next year or later in the draft. Ditto for receiver and cornerback, which are both very deep.
I can't say the same for linebacker, so if Queen or Kenneth Murray are there, the Saints better take one. Right now, I think it's Queen.
August
Casino of the Month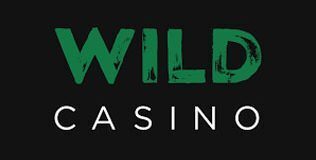 Welcome Bonus
250% up to $5,000