Who Should the New England Patriots Draft First in 2020?

One of the biggest questions heading into the 2020 NFL Draft is what the Patriots are going to do with the 23rd pick. Is this the time to address the elephant in the room and establish a replacement for Tom Brady?
Right now, all sorts of scenarios could play out.
New England could stand pat with Jarrett Stidham and Brian Hoyer and spend the pick on other areas of need. On the other end of the spectrum, Bill Belichick could aggressively trade up and target one of the premier QB prospects in the draft.
In any case, "Who should the New England Patriots draft first?" is a really hot question. So let's start diving in.
New England Patriots' Biggest Draft Needs
There's no way around the fact that Bill Belichick needs to add weapons to the offense. The Pats desperately need to draft a tight end and will likely do so on Day 2, but the 23rd pick is most likely going to be spent on a wide receiver or an edge rusher.
Of course, if Joran Love were to slip all the way to #23, that's a different story. Or perhaps they do the following.
Trade Up for Jordan Love
The Patriots don't have a ton of ammunition that is going to entice a team picking in the top 10, but let's say the first 12 picks come off the board and Jordan Love is still available, which is an entirely reasonable scenario.
At that point, packaging a third-round pick along with the 23rd selection could propel New England inside the top 20. If they throw in additional picks, moving up inside the top 15 is conceivable.
Coach Belichick might seem content with Stidham under center, but that could change in a hurry if he has an opportunity to draft Jordan Love.
Draft Zack Baun
Whether Zack Baun will be a first-round pick is one of the NFL Draft props I'm in love with. One of those reasons is because the Patriots could have a hard time passing on Baun if he's available at #23. New England waved goodbye to Jamie Collins, and Kyle Van Noy and didn't add a single linebacker during free agency.
Arguably the most versatile linebacker in this class, Baun's 12.5 sacks in 2019 demonstrate his prowess as an edge rusher. He's also got the skill set to roam around as an outside linebacker and cover tight ends in space.
Add it all up, and he's exactly the type of player Belichick would want to plug into his base 3-4 defense.
Draft Tee Higgins
We know the top trio of receivers (Jerry Jeudy, CeeDee Lamb, Henry Ruggs III) will be gone, and rumors are swirling that the Eagles are keying in on Justin Jefferson at #21. If Tee Higgins is lurking when the Pats are on the clock, they might want to go ahead and pluck him off the board.
Mohamed Sanu and N'Keal Harry haven't proven to be dependable in a Patriots uniform just yet, and don't even get me started on New England's situation at tight end. The truth is aside from Julian Edelman and James White, there aren't any pass-catchers worth getting excited about.
One way to change that tune is to insert Tee Higgins into the mix.
Who Will the Patriots Draft First?
When you study the Tom Brady-less offense as a whole, the future doesn't appear to be very exciting. For that reason alone, it's easy to assume that the Patriots will utilize their first-round pick on a QB or a pass-catcher, but don't count your chickens before they hatch.
New England has spent their last three first-round picks on offensive players who are still developing players (Isaiah Wynn, Sony Michel, N'Keal Harry). The Pats own a trio of picks in the third round where they can nab a WR and TE, and my gut tells me that Jordan Love will be off the board before Bill Belichick can pounce.
If I had to bet on who the Patriots will draft first, I'd lean toward it being Wisconsin LB Zack Baun.
In other words, I think New England is going to move forward with Jarrett Stidham and draft the best defensive player they can at #23.
AUGUST
Casino of the Month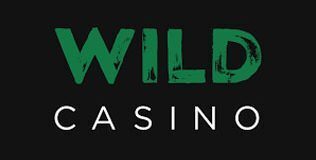 Welcome Bonus
250% up to $5,000
Read Review
Visit Site