Who Should the Minnesota Vikings Draft First in 2020?

The Minnesota Vikings shocked everyone by beating the Saints in New Orleans during the playoffs last year. They took the dropping of jaws one step further when they traded away diva wide receiver Stefon Diggs.
That dance between dysfunction and being a possible Super Bowl threat continues for the Vikings, but they locked up Kirk Cousins in a new contract and have a team built to win now.
Minnesota does have some needs to address, however, especially if they truly plan on taking things up a notch.
Let's go over the main concerns, as well as which prospect they should target with their first pick in the 2020 NFL Draft.
Minnesota Vikings' Biggest Draft Needs
Cornerback
Wide Receiver
Offensive Line
Pass rusher is also a concern in terms of depth, but these are the areas I'd be most worried about when trying to predict what Minnesota will do in this year's draft.
It likely starts at cornerback, as Xavier Rhodes and Trae Waynes are both gone. Mike Zimmer needs some talented defensive backs he can trust, and it's likely he can land a very good one with the 22nd overall pick.
The departure of Diggs opens up a pretty sizable hole at wide receiver, too. The Vikings added Tajae Sharpe, but that's not enough. Luckily, they do have a pick at 25th overall, as well, should they opt not to spend the 22nd pick on a receiver.
Offensive line is arguably a bigger deal than receiver, seeing as Josh Kline is gone, and winning in the trenches is pretty important. I doubt the Vikings use their first pick in round one on this position, but they certainly could.
Kristian Fulton, CB, LSU
Talk to five different people, and you may get five different answers as to which cornerback should be taken here. The Vikings are favored to spend their first pick on a defensive player, though, and Fulton is rising up draft boards.
Easily one of the best cover men in the 2020 NFL Draft, Fulton offers good size, solid athleticism, and fills a clear need.
Brandon Aiyuk, WR, Arizona State
The exit of Diggs opens up a bigger hole than some want to admit. Minnesota can go with more two-tight end sets and hope their other wide receivers rise up, but this is a big loss.
Insert someone like Aiyuk, who would provide a spark thanks to solid speed and exceptional ability in space.
Cesar Ruiz, OG, Michigan
Should Minnesota value o-line more than the other needs, be on the lookout for the steady rise of Michigan guard Cesar Ruiz.
Guards don't usually rise up the rankings this fast, but he's suddenly looking like a good bet to hear his name called in round one. A good overall athlete with a mean streak, Ruiz could be a great pick to enhance Minnesota's running game.
Who Will the Vikings Draft First?
I don't see any way around the Vikings taking a cornerback with their first pick, unless a wide receiver prospect they flat-out can't deny is still there.
They have another pick at 25, though, so nabbing the best available cornerback — likely to be Fulton — is the preferred route.
Minnesota's pass defense was average in 2019, and with so many bodies leaving, it's obviously at risk of dropping off in a bad way. The Vikings need to ensure that doesn't happen, and bringing in a potential stud like Fulton at 22nd overall at least shows serious effort.
If you want to wager on who the Vikings draft and more, check out the top 2020 NFL Draft sportsbooks before doing so.
August
Casino of the Month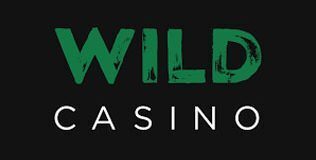 Welcome Bonus
250% up to $5,000