Who Should the Miami Dolphins Draft First in 2020?

Who the Miami Dolphins should draft at #5 isn't the same thing as who the Miami Dolphins will draft at #5.
See, I wouldn't go anywhere near Tua in the first round — particularly if I was the Dolphins. Ryan Fitzpatrick played inspired football in 2019, and we're only a year removed from the Fins trading for Josh Rosen. Miami spent a whole bunch of money in the offseason gearing up for 2020, so why draft a player who has to redshirt as a rookie?
The Dolphins could instead draft an offensive tackle and perhaps hope Jordan Love is available when they're picking at #18. Let's explore a few different scenarios that could play at #5.
Miami Dolphins' Biggest Draft Needs
Ryan Fitzpatrick will be a 38-year-old unrestricted free agent at the end of the season. If Miami is indeed ready to throw in the towel on Josh Rosen, then it's likely we'll see them spend the 5th pick on a franchise QB. Selecting a stud offensive lineman would be the other direction they could go.
The Dolphins have already filled several holes through free agency, notably making Byron Jones the highest-paid cornerback in the league. Shaq Lawson and Kyle Van Noy arrive as legitimate pass rushers, and Jordan Howard should be able to eat up 15+ carries per game.
Draft Tristan Wirfs
Miami seems committed to Ryan Fitzpatrick in 2020, and who can blame them after the way "Fitzmagic" rallied the troops after an 0-7 start? The Dolphins roster got a whole lot better over the offseason, and Tom Brady leaving New England opens a huge door in the AFC East.
If the ultimate goal is to be as competitive as possible right now, the best pick Miami could make at #5 is Tristan Wirfs. Of all the incoming rookies, the offensive tackle from the University of Iowa might have the highest floor of all.
Signing Ted Karras to play center and Ereck Flowers to play guard shores up the interior of the offensive line, but drafting a franchise tackle would help complete the puzzle.
Draft Mekhi Becton
If New York picks Tristan Wirfs at #4 as Noah Davis' Giants mock draft predicts, Miami doesn't need to panic and resort to taking a quarterback. They can instead draft Mekhi Becton and know they're latching onto the left tackle with extraordinary upside. Mekhi's 6'7" 365-pound frame is a bit reminiscent of Jonathan Ogden, as his upper-body strength terrorizes defensive ends.
Simply put, this offense is never going to turn into a juggernaut with current tackles Julie'n Davenport and Jesse Davis leading the way. They aren't dependable enough.
Wirfs being off the board might even turn into a blessing in disguise if Becton evolves like many touts are suggesting.
Draft Jordan Love
It's possible my inclination for Miami drafting an OL with the fifth pick is directly related to my lack of belief in Tua Tagovailoa. On the other hand, I think Jordan Love has a chance to be a special player at the next level and don't think he'd be a reach at #5.
Hoping Love slides and falls into your lap at #18 seems a bit ambitious, and if you know Josh Rosen isn't next in line, then what are you really waiting for?
Drafting Jordan with their first pick would allow them to grab Josh Jones at #18, although Andrew Thomas could potentially be available.
Who Will the Dolphins Draft First?
I've exhausted my opinion that Tua Tagovailoa will be a bust and don't think the Dolphins should be considering him at #5. Then again, Chris Grier has a whole lot more pull than I do when it comes to the Miami organization.
If Stephen Ross is convinced that Tua will be great, nothing any NFL writers say is going to change his mind.
Ryan Fitzpatrick being under contract for 2020 would give Tagovailoa time to learn the system and get his body right, and Miami has two more picks in the first round to add players ready to contribute. There's an obvious temptation surrounding Tua, and it might just be enough to sway this franchise into taking the leap.
AUGUST
Casino of the Month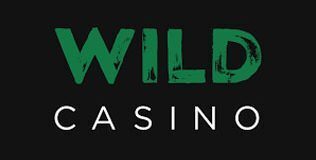 Welcome Bonus
250% up to $5,000
Read Review
Visit Site