Who Should the Jacksonville Jaguars Draft First in 2020?

The Jaguars have multiple holes to fill if they are going to compete for an AFC South title in 2020. The good news is Jacksonville owns two picks inside the top 20, plus the 42nd selection.
Team GM David Caldwell allowed a lot of talent to walk out the door during the free agency period, but adding Joe Schobert on a five-year deal worth $53.75 million takes care of a huge need in the front seven.
Speaking of the needs for Doug Marron's crew, let's assess where this team is at heading into Thursday's draft. Perhaps then we can discuss who the Jacksonville Jaguars should draft first.
Jacksonville Jaguars' Biggest Draft Needs
Tyler Eifert fills a hole at tight end, and franchise-tagging Yannick Ngakoue means the Jags don't have to spend an early pick on an edge rusher. Unfortunately, A.J. Bouye is now in Denver, Calais Campbell was traded to the Ravens, and Marcell Dareus isn't returning.
It seems clear to me that grabbing an interior defensive lineman and a cornerback is exactly what Jacksonville should do with their first two picks.
With that in mind, I'll now throw out three names who could land in JAX at #9.
C.J. Henderson, CB, Florida
I've heard rumors that a chunk of NFL big boards have C.J. Henderson as the top-rated cornerback in this draft, ahead of Ohio State's Jeffrey Okudah. Regardless of where you might rank Henderson, he would be a great fit in Todd Walsh's secondary.
Think of Jalen Ramsey but without all of the baggage and even more upside.
C.J. registered a sub-4.4 40 and is 6'1" 204 pounds. He's got all the tools to be a shutdown corner and can dominate in all coverage schemes. An intelligent ball hawker with great footwork, I can think of a laundry list of attributes that make Henderson enticing.
The short version is whoever plucks this former Florida Gator off the board in the first round is going to be one lucky organization.
Derrick Brown, DT, Auburn
Rather than beat around the bush, I'll be blunt. The Jaguars are one of the teams who should draft Derrick Brown. He's the top interior defensive lineman in this draft and a top-5 talent overall according to many experts' accounts.
Josh Allen is a star in the making, and Yannick Ngakoue is a top-tier defensive end. However, the Jags need to plug in a run-stuffing behemoth who can wreak havoc at the line of scrimmage. Raving about his strength and agility is one way to illustrate his dominance, but the three-and-a-half-minute video below does it a whole lot more justice.
Javon Kinlaw, DT, South Carolina
Derrick Brown could very well be gone by the time Jacksonville is on the clock at #9. If that's the case, all is not lost. All it means is that the door is open to draft Javon Kinlaw and put the South Carolina product to work. It happened in this three-round Jaguars mock, and it can definitely happen in real life.
In terms of an explosive defensive tackle who can affect a game in a number of ways, Javon Kinlaw is that guy. He's extremely savvy at timing the snap so that by the time an offensive lineman can lift his head, Javon is already on the prowl.
"Robust" and "menacing" describe the way Kinlaw approaches the game, as his motor never seems to turn off.
If the Jags don't take him at #9, it'll only be a matter of minutes until Javon's cell phone is ringing off the hook.
Who Will the Jaguars Draft First?
Whether or not the Jaguars make a move for Jameis Winston or Cam Newton before or during the draft, it doesn't change their plans with the 9th pick. In a perfect world, Jacksonville would draft Derrick Brown at #9 and nab C.J. Henderson at #20.
Kristian Fulton is another CB who could pique the Jags' interest when they make their second pick, but this post is dedicated to who the Jaguars should draft first.
I see this as a pretty trivial question so long as Derrick Brown is available.
Potential Early Picks in the AFC South
The AFC South could be the most bunched-up division in the National Football League. This makes who each team picks first in the 2020 NFL Draft so incredibly important.
Take a look at some of the scenarios that could play out.
Who Should the Houston Texans Draft First?
AUGUST
Casino of the Month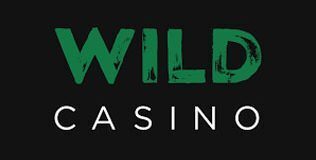 Welcome Bonus
250% up to $5,000
Read Review
Visit Site