Who Should the Indianapolis Colts Draft First in 2020?

The Colts addressed their quarterback concerns in 2020 by inking Philip Rivers to a one-year deal worth $25 million. But beyond this season, things start looking pretty murky.
The Colts could potentially draft a quarterback with their first pick in the draft, but is that the best way to improve this team's chances in the upcoming year? Indy traded away the 13th pick to the 49ers for DeForest Buckner, meaning they won't make a selection until 33 players are already off the board.
Who the Indianapolis Colts should draft first is an interesting debate to get into, so let's give it a go.
Indianapolis Colts' Biggest Draft Needs
T.Y. Hilton is another year older and was pretty banged up in 2019. The trio of Devin Funchess, Dontrelle Inman, and Chester Rogers all departed from Indy. To make matters worse, their most reliable pass-catcher, Eric Ebron, also found a new home.
I trust that Chris Ballard will make something happen with the 34th pick, and I have to believe that starts and ends with drafting a wide receiver.
Draft Brandon Aiyuk
There's a lot to like when you throw on Brandon Aiyuk's tape. He's incredibly strong and ultra-physical from the moment the ball is snapped. His intimidating style of play allows him to make mincemeat out of any cornerback unwilling to "match up." Solid size and noticeable speed give the ASU product great escapability in the open field.
Despite inconsistent play at the quarterback position during Brandon's time in Tempe, he managed to haul in 65 balls for 1,192 yards in 2019, equating to a pretty spiffy 18.3 yards per catch average.
If you want to bet on whether or not Brandon Aiyuk will be a first-round pick, head to one of the top NFL betting sites and lock in your prediction. In fact, this blog highlights that very topic and offers a ton of insight.
Draft Tee Higgins
He's 6'4 and often compared to a healthy A.J. Green. If that doesn't justify the skill set of Tee Higgins, just take a peek at his production at Clemson once Trevor Lawrence took over. Higgins reeled in 12 touchdowns in 2018 and 13 more in 2019, plus scored on his only rushing attempt in college (36-yard TD).
Whether you plug him in inside or outside, Tee finds a way to gain separation on his defenders. His knack for making big catches is propelled by his length and leaping ability, but Higgins' best attribute is summed up best on his draft profile on nfl.com: "cheat-code body control and ball skills when attacking downfield."
Draft Laviska Shenault Jr.
Whether Laviska Shenault will be a first-round pick is a fair question, but the likelihood is he slides into the early portion of Day 2. However, don't expect him to last too long into Friday's proceedings, especially considering the Colts are on the clock at #34.
Weighing in north of 225 pounds, cornerbacks and safeties don't enjoy tackling the native of DeSoto, TX. His elite size makes him a sincere threat in the red zone, but he's fluid enough in his routes to do damage as a possession receiver.
Oh, and in case you thought all Shenault Jr. could do was catch passes, I'll leave you with a little nugget.
Laviska was the only player in college football to register at least 5 receiving and rushing touchdowns in the 2018 season.
Who Will the Colts Draft First?
Let's keep in mind that Indianapolis owns the 44th pick. That could be the time they pounce on a guy like Jake Fromm or Jacob Eason, or perhaps they'll roll the dice on Jalen Hurts. But at the end of the day, Chris Ballard didn't pay Philip Rivers $25 million just so he could spend his first pick on his eventual replacement.
The Colts need to bolster a wide receiver room that is relying on Zach Pascal and Parris Campbell to help carry the load, and that's exactly what Laviska Shenault Jr. can do.
I failed to mention Laviska's prowess as pass-blocker in the running game, although it's pretty palpable once you see his 227-pound frame in motion. With no real weaknesses to speak of and upside for days, it's safe to say that Ballard and the Colts are going to be intrigued by his services.
Now all they have to do is relay that information to Roger Goodell at pick #34, and Shenault Jr. can start packing his bags for Indy.
AUGUST
Casino of the Month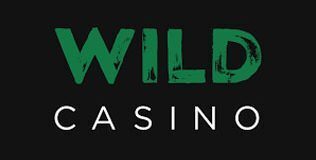 Welcome Bonus
250% up to $5,000
Read Review
Visit Site