Who Should the Detroit Lions Draft First in 2020?

The 2020 NFL Draft is probably going to be pretty crazy. It's all done virtually, for one, while the odd fashion this draft season has played out could give way to trades and a sea of bad predictions.
It shouldn't take these NFL Draft betting tips to accurately predict what the Detroit Lions do with the third overall pick, however.
Logic suggests the Lions will grab either Jeff Odukah or Isaiah Simmons, assuming all of those quarterback rumors are just a smokescreen.
But which prospect is a lock to go to Detroit, and could there be another need for the Lions to address with a different player?
Let's look at their key needs and the best prospects for them to consider for that first pick.
Detroit Lions' Biggest Draft Needs
EDGE
Cornerback
Wide Receiver
Wide receiver is a bigger need than anyone seems to realize. Detroit has a stud in Kenny Golladay, but Danny Amendola is ancient, and Marvin Jones is entering a contract year.
The Lions won't pick a receiver at 3rd overall, but that's suddenly something to think about if they end up trading down.
The real areas of concern are the pass rush (tied for 29th in 2019) and replacing Darius Slay, who the team traded to Philadelphia this offseason.
Jeff Okudah, CB, Ohio State
Far and away the best cornerback prospect in this draft, Okudah is probably a top-5 lock even if the Lions decide they don't want him.
It's also worth noting that the top NFL Draft sportsbooks have long favored Okudah to be the 3rd pick in this draft. I suggested as much when offering a prediction for who will get drafted 3rd overall, too.
Longtime shutdown corner Darius Slay is gone, and an aging Desmond Trufant is all they have at cornerback. Adding Okudah only makes sense.
Chase Young, EDGE, Ohio State
I tend to think the top of the 2020 NFL Draft will be fairly predictable, but if it gets wild early, it's possible Chase Young slips one more spot than expected, and Detroit pounces.
Detroit posted just 28 total sacks last year and have very little outside of Trey Flowers. Young notched 16.5 sacks himself in 2019 and would be an amazing addition to Matt Patricia's defense.
Is it likely? No, but a team trading up to the two spot to draft a quarterback (or the Redskins taking one) could create the hysteria needed to make this possible.
Isaiah Simmons, LB, Clemson
There isn't a pivot play at corner or pass rusher at third overall. Instead, the Lions could get bold and draft a successor to Matthew Stafford, get a stud offensive lineman, and/or just draft the best player available.
To them, maybe that's a quarterback or offensive lineman, but my vote would be for stud linebacker Isaiah Simmons.
A freak athlete with fantastic instincts and sideline-to-sideline ability, it's tough to build a great case against not wanting Simmons.
Who Will the Lions Draft First?
The Lions need pass rushing help more than anything, which likely has them in play to trade down from third overall.
Chase Young feels like a lock to go 2nd overall to the Redskins, though, so their focus may (and should) shift to landing Okudah to lock up a stud corner for the next 4-5 years.
Trufant is a very good cornerback, but he's already 29, and Detroit doesn't have a whole lot behind him. Bringing in Okudah suddenly gives them a very good pass defense, and hopefully, they'd be able to get a nice pass rusher later in the draft.
August
Casino of the Month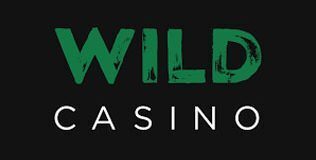 Welcome Bonus
250% up to $5,000