Who Should the Denver Broncos Draft First in 2020?

Once John Elway finally came to his senses, the Broncos were actually a pretty good football team. Drew Lock quietly went 4-1 as a starter down the stretch, and that was with a pretty lackluster supporting cast on offense.
Graham Glasgow was a big signing, and Melvin Gordon adds depth to the backfield. But it's obvious that Denver needs more firepower if they plan on contending for an AFC West title. The good news is Elway owns five picks during the first two days of the 2020 NFL Draft, including #15 on Thursday.
Who the Denver Broncos should draft first is the focus of this blog, so let's look ahead to see what's in store.
Denver Broncos' Biggest Draft Needs
Courtland Sutton took a big step during his second season and appears to be a legitimate #1 target. The problem is Tim Patrick and DaeSean Hamilton aren't sufficient as the fallback options if/when Sutton isn't open.
Considering the strength at the top of the wide receiver class, Denver is likely to draft one of the premier wideouts with the 15th pick.
With no guarantees that one of the top three WRs will still be available, Elway could shift his focus to other areas of need. Let's take a look at three prospects who could wind up in Mile High at #15.
Draft Henry Ruggs III
This Denver Broncos mock draft starts out like most you will see. All signs are pointing toward the "Orange Crush" drafting the speedster from Tuscaloosa, but my message to John Elway would be this.
Don't put all your eggs in that basket because Henry Ruggs III could be gone in the blink of an eye during Thursday's virtual draft. Perhaps Denver packages multiple picks to move up from #15 to make sure they don't miss out.
Ruggs III has received a lot of attention for his blazing speed (4.27 40-yard dash), but his 42" vertical jump and ability to sell double moves make him an undeniable threat.
Draft Andrew Thomas
The closer we get to the draft, the more Andrew Thomas' stock rises. When I first highlighted the odds for which offensive lineman will be drafted first, Thomas was lurking at +1600. Fast forward to now, and the left tackle from Georgia is sitting at just +400.
And he's still climbing.
In the event that the top three WRs are off the board, Denver may not want to reach for Justin Jefferson or Tee Higgins. Instead, they may opt to lock up a guy who can serve as a franchise tackle for the next 10-12 years. Andrew can plug in right away at either tackle position and immediately boost the protection scheme for Lock.
His wide base and quick feet set the foundation for his prowess, but his relentless motor and hunger to get better set the stage for him to evolve into a perennial Pro Bowler.
Draft C.J. Henderson
One click of the refresh button, and Ruggs III could be off the board. And if CeeDee Lamb and Jerry Jeudy have already been plucked, the fan base in Denver may start to panic.
However, drafting Florida CB C.J. Henderson at #15 and taking a WR at #46 might be the best scenario that could play out.
The addition of A.J. Bouye helps out the secondary a ton, but this is a team that has to face Patrick Mahomes at least twice per year for the foreseeable future. Relying on Bouye and Bryce Callahan to carry the load in those situations is more than a tall ask.
It's simply an unrealistic challenge.
Who Will the Broncos Draft First?
C.J. Henderson could turn out to be the best cornerback in this draft, and Andrew Thomas will bring a lot to an NFL roster.
Nevertheless, Denver can't miss out on the opportunity to snatch Henry Ruggs III if he's sitting there at #15. When watching the Broncos offense on film, the lack of speed and burst on the outside couldn't be more evident. Drafting Ruggs III would give Lock the confidence to chuck the ball down the field, and it would help clear lanes in the middle of the field for Noah Fant to find openings.
Denver can't become a playoff team overnight, but picking Henry Ruggs III at #15 would at least set them on the right path.
Want to bet on when Henry will be picked? Visit one of the leading NFL betting sites and get ready to see a plethora of draft props.
August
Casino of the Month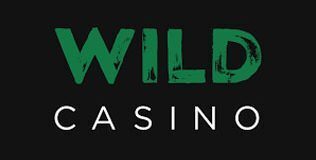 Welcome Bonus
250% up to $5,000