Who Should the Cleveland Browns Draft First in 2020?

Signing Jack Conklin was a big move that will help boost the protection scheme for Baker Mayfield. The next big step for Kevin Stefanski is to draft an offensive lineman with the 10th pick on Thursday.
Or is it?
Surely there are other areas of need for a team that went 6-10, although it's worth noting that Andrew Berry dished out a lot of money at the start of free agency, filling some necessary holes.
Aside from the $42 million heading to Conklin's bank account, Cleveland shelled another $42 million to Austin Hooper. They're already loaded at running back and insured the quarterback position by agreeing to an $18 million deal with Case Keenum.
Rumors of Odell Beckham Jr. being traded to Minnesota were quickly dispelled by Browns chief strategy officer Paul DePodesta, so it looks like Baker's star-studded receiving core is going to remain intact.
Taking all that into account, who should the Browns draft first in the 2020 NFL draft?
Cleveland Browns' Biggest Draft Needs
Jack Conklin plugs in at right tackle and will do a fine job, but the left tackle position is a major question mark that needs to be addressed. The interior of the offensive line needs more oomph, and Joe Schobert's departure leaves a void in the heart of Joe Woods' defense.
Karl Joseph comes over from the Raiders as an adequate safety, but the back end of the secondary is also a concern.
The likelihood is that these defensive deficiencies will be tended to in rounds two and three, while the 10th pick in the draft will be utilized on the best offensive lineman available.
Speaking of the 10th pick, here are three candidates who could hear their name called, assuming the Browns don't trade back.
Mekhi Becton, OT
Tristan Wirfs will almost certainly be gone by the time Cleveland is making their pick, but they may have a shot at landing Mekhi Becton. I likened Becton to Jonathan Ogden because of their similar stature in a post about who the Dolphins should draft first, and I'm not the only person who Becton reminds of the Ravens Hall of Famer.
Louisville coach Bobby Petrino knew exactly what he had on his hands in 2017 when Mekhi was just a freshman.
"He is huge. He makes Geron Christian (6'6" 315 pounds) and Lukayas McNeil (6'7" 320 pounds) look small. I coached against Jonathan Ogden and that's who he looks like."
Becton did enough damage during his time with the Cardinals to enter the 2020 Draft as one of the sincere candidates to blow up into a perennial Pro Bowler.
Andrew Thomas, OT
Maybe Becton is gone, or maybe the Browns like Andrew Thomas more. Either way, Cleveland would be lucky to land the stud from the University of Georgia and plug him directly in at left tackle. Protecting Baker Mayfield's blind side is a huge responsibility, and Thomas has the skill set to deliver on all accounts.
Andrew's hands were compared to "powerful meat hooks" on his nfl.com draft profile. However, it's his aptitude to bolt out of his stance and drive defensive lineman down the field that really make him intriguing.
Jedrick Wills, OT
Jedrick Wills has been linked to the Jets at #11 a lot lately. Mel Kiper projects Wills gets picked by New York in that spot, and I highlighted Jedrick as a major contender when I wrote about who the Jets should draft first.
Wills was a right tackle in Tuscaloosa but can very easily transfer over to the left side thanks to his dexterity and fluidity.
Kiper shed light on how Alabama running backs averaged 7.7 yards per rush outside the right tackle last year — the third-highest mark in all of college football. For all the complaining that Le'Veon Bell has done over the last couple of years, drafting Jedrick Wills is one thing that would definitely put a smile on his face.
Who Will the Browns Draft First?
It's just too obvious. The Browns desperately need a left tackle, and at least one or two from the upper echelon will be available at #10.
If Mekhi Becton slips past the first nine picks, he's the guy I anticipate Andrew Berry drafting. In terms of building toward the future and ensuring that Baker Mayfield will be protected, it's the smartest move he could make.
AUGUST
Casino of the Month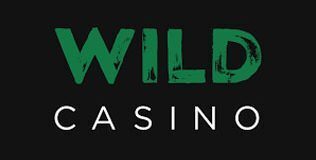 Welcome Bonus
250% up to $5,000
Read Review
Visit Site