Who Should the Cincinnati Bengals Draft First in 2020?

A blog about who the Cincinnati Bengals should draft first could be short and sweet if you assume "Joe Burrow to Cincy" is already signed, sealed, and delivered. Then again, what if Miami is so intrigued by the 2019 Heisman Trophy winner that they offer an irresistible slew of picks to the Bengals?
What if Zac Taylor thinks Andy Dalton has at least one more good year left, or what if ownership wants to give Ryan Finley another shot? Could it be possible that Chase Young is the first pick in the 2020 NFL Draft?
Perhaps those scenarios are a bit far-fetched, but Bengals fans are still eagerly awaiting Day 1 on Thursday to find out who they draft first.
Let's look ahead and see if it's even conceivable for Burrow not to be the choice.
Cincinnati Bengals' Biggest Draft Needs
I was trying to be polite in the intro, but I'll be genuine here. Ryan Finley is not the answer, and it's pretty clear that Coach Taylor and his staff have already thrown in the towel on the "Red Rifle."
An edge rusher is also a position that will be addressed in the upcoming draft. The offensive line sincerely needs depth. Last year's first-round selection Jonah Williams will return from a knee injury and assume the role at left tackle, but the interior of the o-line is shaky.
Nevertheless, this post is about who the Cincinnati Bengals should draft first. As far as I'm concerned, there are only two guys who are part of the conversation.
Joe Burrow
Unless you ignored the entire 2019 college football season, I doubt I have to spend any time convincing you that Joe Burrow's game translates to the next level. These Joe Burrow highlights don't give proper justice to just how intelligent of a quarterback this kid is, but they at least illustrate his ability to make big-time throws in big-time situations.
The Bengals are anxious to inject some excitement into the city of Cincinnati, and Burrow can do exactly that. I think Tua will be a bust, and Cincy can draft an edge rusher and offensive lineman with their two picks on Day 2.
Passing on the Ohio native who dominated college football last year could be something that haunts this franchise for the rest of the foreseeable future.
Chase Young
Now I'll play devil's advocate and suggest reasons for drafting Chase Young first overall. Actually, I don't really have to do that based on what Todd McShay has already stated.
McShay has gone on record saying that Chase Young is such a unique talent that he deserves to be the top pick, even if the team picking is in desperate need of a quarterback. He has extolled Young to the degree of calling him better than either of the Bosa brothers.
Before you laugh this off, watch the tape and check out the production.
We're talking about a dude who racked up 16.5 sacks in 12 games a season ago, plus let's not forget that Andy Dalton is still under contract with the Bengals.
So, you see, drafting Chase Young first isn't as crazy as you may have originally thought.
Trade Back
If you are Duke Tobin and the Bengals front office, you are drafting Burrow or Young at #1. The only other plausible scenario is to trade back, but it better be for an arm and a leg.
Let's say Cincy toys around with the idea of drafting an offensive lineman at #5. If Miami put together a blockbuster proposal that included the 5th and 18th picks, along with pick #39, I'd have to think Tobin would take a hard look at the offer.
Anything short of that, and I'd just stand pat.
Who Will the Bengals Draft First?
The Bengals sincerely need to draft a quarterback who can take them to the next level, and this isn't some Hall of Fame mock draft where guys like Joe Montana and Dan Marino are available.
With Joe Burrow sitting there in plain sight, don't overthink this and create drama for no reason.
Draft Burrow and give the people in Cincinnati something to get excited about.
Related AFC North Blogs
If you're a diehard Bengals fan who wants to know who your division foes will select with their first pick in the draft, the following blogs should be right in your wheelhouse.
AUGUST
Casino of the Month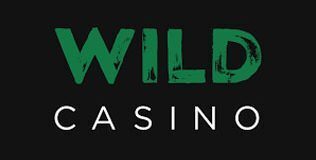 Welcome Bonus
250% up to $5,000
Read Review
Visit Site