Who Should the Baltimore Ravens Draft First in 2020?

The Ravens blasted through the 2019 regular season and entered the playoffs as the favorites to win the Super Bowl. That's when Baltimore ran into the buzz saw that was Derrick Henry and the Tennessee Titans and saw their season come to an abrupt end.
Thankfully, three picks in the first two rounds in the 2020 NFL Draft should help them prepare for their next opportunity. It's hard to determine which hole Eric DeCosta will fill with the 28th pick, but I can at least preview a few names that will likely be in the discussion.
Baltimore Ravens' Biggest Draft Needs
Defensive ends Calais Campbell and Derek Wolfe are a couple of newcomers that will help bolster the D-Line, but the front seven needs an attacking middle linebacker to help lead the way. A replacement for Marshal Yanda and a weapon for Lamar Jackson are also immediate needs.
There will be a number of wide receivers who entice the Ravens front office at the tail end of Day 1, but let's say they opt for an interior offensive lineman or a linebacker with their first selection. Picking at #55 and #60 still gives them a chance to land a dynamic wideout given how deep this WR draft class is.
Frankly, Baltimore's best shot at securing a franchise OL or a playmaking LB comes right here at pick #28.
Kenneth Murray, LB
Once Isaiah Simmons comes off the board, Patrick Queen and Kenneth Murray are the two linebackers most teams will covet most. My three-round mock for the Ravens has Wisconsin LB Zack Baun heading to Baltimore at #28, as Murray and Queen may both already be picked.
However, Murray falling to the Ravens is plausible. Kenneth's incredible production at Oklahoma is one reason to like him as a prospect, but his measurables at the combine were outstanding, and his versatility is remarkable. At 6'2 and 241 pounds, Murray is nimble enough to roam around in space like a safety. At the same time, his 29.5 tackles for loss over his final two years in Norman shows you he finds ways to wreak havoc in the backfield.
One thing for certain is Ravens DC Don Martindale would definitely give the "wink" of approval if Kenneth Murray is the team's first-round pick
Netane Muti, OG
There's no debating who the strongest human being in the 2020 Draft class is. Netane Muti ended that debate when he ripped off 44 reps on the bench press at the NFL Combine. To put that figure in perspective, nobody else recorded more than 37 reps.
Marshal Yanda announcing his retirement leaves a glaring hole at the right guard position, and there's no better way to fill the void than to draft Muti at #28.
The Fresno State product is the top interior OL in the draft by most touts' accounts thanks to a variety of attractive attributes. Netane's brutal strength is unmistakable, but he's also extremely effective with his hands.
Replacing the consistency that Yanda brought to the table right won't be easy, but it looks like Muti is someone who could be up for the task.
Denzel Mims, WR
Marquise Brown looks like he's a hit, and the rapport between Lamar Jackson and tight end Mark Andrews is clear. But what other pass-catchers can the Ravens rely on to make plays in the clutch?
Willie Snead and Miles Boykin aren't castoffs, but they're by no means good enough to have this offense feeling like they can keep pace with a team like the Chiefs. But inserting Denzel Mims into the mix makes things a bit more interesting. Noah Davis doesn't think Denzel Mims will be a first-round pick, but I see things differently.
Mims' size is apparent (6'3" 207 pounds), and he flashed serious speed, registering a 4.38 40. His athletic abilities make him a desirable threat in the red zone — a place that Baltimore's offense will be spending a big chunk of time in 2020.
Who Will the Ravens Draft First?
There will be wideouts in the second round who are more than capable of providing an impact, so I project that Baltimore waits until then to get some outside help for Lamar Jackson. When it comes to the middle level of their defense, the Ravens at least have L.J. Fort on their roster, who has proven he can be a formidable inside linebacker.
When you study who they have at right guard, the situation becomes very bleak.
The Ravens franchise-tagged Matt Judon and have high hopes for Jaylon Ferguson, which makes me think the 28th pick would most logically be spent on drafting an offensive guard with loads of upside.
Nobody fits that bill more than Netane Muti, and it's very reasonable to think he'll be available for the Ravens on Day 1. The question of who the Baltimore Ravens should draft first initially seemed like a major predicament, but for me, the answer is clear.
Lock up Muti and plan to draft a receiver and a linebacker with the two second-round picks.
AUGUST
Casino of the Month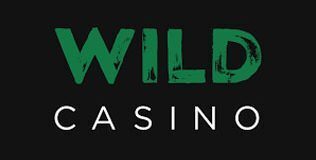 Welcome Bonus
250% up to $5,000
Read Review
Visit Site