Who Should the Atlanta Falcons Draft First in 2020?

The Atlanta Falcons were two different teams in 2019, as they got off to an atrocious 1-7 start but rebounded to finish 7-9.
That late run saved head coach Dan Quinn's job, but another slow start in 2020 won't be accepted. The story that people have been saying for years remains true; the Falcons can compete on offense, but the defense is just too far behind.
It's possible that changes this year — and it has to — but it's also arguable the Falcons need a good draft to ensure it does. It may start with the 16th overall pick in the 2020 NFL Draft, where Atlanta probably can't afford to swing and miss.
To aid in that process, let's go over Atlanta's major needs, as well as some of the best prospects they should be able to target in their draft range.
Atlanta Falcons' Biggest Draft Needs
EDGE
Running Back
Cornerback
Safety
Dan Quinn defenses typically generate pressure and take over games. That hasn't been the case for a while. Atlanta tied for 29th in sacks last year and then lost Vic Beasley in free agency.
The Falcons do get credit for bringing in Dante Fowler, but they don't have much behind him. Adding an impact pass rusher at some point in the draft has to be on their mind.
Devonta Freeman is gone a year after Tevin Coleman left town, too. The Falcons did bring in Todd Gurley, but his knees are jacked, and he's only signed to a one-year deal.
Corner is the other big problem area, with the Falcons moving on from Desmond Trufant this offseason. The Dirty Birds also need to look at safety thanks to Keanu Neal never being healthy.
CJ Henderson, CB, Florida
Trufant was aging, but he was still pretty good. Atlanta needs to replace him and add more depth at corner in general.
Henderson is the second-best cornerback in this draft and makes sense at 16. He's a terrific athlete and has all of the attributes of a stud cover man.
K'Lavon Chaisson, EDGE, LSU
Passing on a stud edge presence like Chaisson will be difficult. He has the physical build, athleticism, and instincts of a potential stud.
As noted, the Falcons have not gotten the job done in the pass rushing department. If they don't get a pass rusher in round one, they better get one in round two.
Xavier McKinney, S, LSU
I still think the Falcons have a heck of a safety in Neal. He just needs to stay healthy. Because you can't operate NFL franchises on hopes and dreams, spending a top pick on another safety is on the table.
McKinney is a better option than some of the other safeties, though, as he brings elite versatility. He can be used in a plethora of ways, which wouldn't necessarily make him a hindrance on a healthy Neal maintaining a key role.
Who Will the Falcons Draft First?
I am very tempted to say edge rusher here, but there are a lot of good athletes on the outside this year. Atlanta did bring in Fowler, too, while it sounds like they remain high on Takk McKinley, who does have loads of upside.
That has me a bit hesitant to jump on a pass rusher, especially with corner being such a big need. CJ Henderson is potentially staring them in the face, and if Dan Quinn can replace the departing Trufant with an arguable upgrade, he has to do it.
Henderson has blazing speed, fantastic size, and brilliant footwork. There aren't many glaring flaws here, which means it's quite likely the Falcons are landing a shutdown corner. That solves a lot of problems for this defense right away.
You can actually bet on who the Falcons and other teams will take, as well as player draft ranges, among other props. Hopefully, we help you along the way. Just remember to use the most trusted 2020 NFL sportsbooks before you place any bets.
AUGUST
Casino of the Month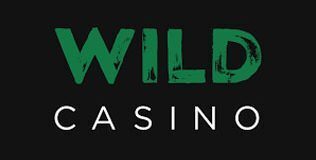 Welcome Bonus
250% up to $5,000
Read Review
Visit Site