Who Is the Most Coveted Offensive Tackle and Will Go First in the 2020 NFL Draft?

Quarterbacks and wide receivers seem to be dominating the attention of this year's NFL Draft, but there's a lot of unknown surrounding those positions. Nobody knows which team is going to draft Jordan Love, and the odds for the first wide receiver to be drafted are pretty tight.
On the other hand, in almost every scenario I've played out, I see four offensive linemen who will be gone within the first 14 picks. Which of the four tackles gets plucked off the board first remains to be seen, which brings me to the debate.
Is Tristan Wirfs the best bet for the first offensive lineman to be drafted, or should we have our eyes on someone else?
Let's dive in.
Odds for Who Will Be the First Offensive Lineman Drafted
Perhaps Andrew Thomas is a longshot at this point, but not every NFL organization's big board is going to look the same. Just because the safest NFL betting sites don't think Thomas will be the first OL selected doesn't mean the teams picking inside the top 10 feel the same way.
Mekhi Becton is the biggest in stature of the four, and some think Jedrick Wills has the most upside. However, Tristan Wirfs is the guy sitting as the favorite in this betting market.
Will the Giants Draft an Offensive Linemen?
The Giants are slated to pick at #4, but we could see them move back if somebody wants to trade up for a quarterback. In the event the G-Men stay pat, there's a good chance they take an offensive lineman.
It's conceivable that Dave Gettleman might want to snag Isaiah Simmons if the Clemson linebacker is still on the board, but he's certainly going to be tempted to get some protection up front for Daniel Jones.
Noah Davis' New York Giants mock draft has Tristan Wirfs landing in the Big Apple in the 4th slot, and that very well could be the best decision that "Big Blue's" front office could make. Daniel Jones was sacked 38 times in 13 games and sputtered when he was rushed in the pocket.
The quickest way to help solve that problem is to spend a top-5 pick on a franchise tackle and hope he evolves into a perennial Pro Bowler.
Who Do the Cardinals Want at #8?
After adding DeAndre Hopkins to Kyler Murray's offensive repertoire, Kliff Kingsbury's next item on the agenda is to beef up the front line. While the Cardinals inked left tackle D.J. Humphries to a three-year extension worth $45 million, our NFC West team needs guide is pretty clear about Arizona needing to draft an OL at #8.
Given Tristan Wirfs' experience playing right tackle at Iowa, it seems that the former Hawkeye would be the most natural fit. Then again, Mekhi Becton is about 6'7" and 370 pounds and extremely alluring as a prospect.
Becton mixes brute force with tactical footwork and could be the guy the Cardinals want all along. I'm sure Steve Keim and his staff would be plenty content landing Jedrick Wills or Andrew Thomas, but I'm sensing that Wirfs and Becton are both cherished more.
If Wirfs winds up in New York, then the Cards GM won't have to worry about making a decision. In that case, the 370-pound behemoth out of Louisville falls right into his lap.
Don't Sleep on Jedrick Wills
They do an outstanding job at thedraftnetwork.com of thoroughly investigating all prospects and ranking them accordingly. I'll point out that it's not Tristan Wirfs or Mekhi Becton they have as the highest-ranked offensive lineman — it's Jedrick Wills.
While some scouts rave about his imposing strength as a tackle in the run game, other draft analysts will tell you that pass blocking is Wills' greatest asset. If you go back and look at Alabama's tapes, you'll consistently notice that Tua Tagovailoa always had lots of time to throw.
Maybe it's time to realize that was because of the spick-and-span pocket that Jedrick Wills provided.
My Betting Pick
Back when Tristan Wirfs was lurking at -130 to be the first offensive lineman drafted, I thought that was one of the best 2020 NFL Draft bets you could place.
Well, BetOnline has moved his price tag down to -115, so you can imagine how captivated I am by this 2020 NFL Draft prop now.
When it comes to what you want out of a franchise offensive tackle, Wirfs seems to be the total package. He checks all the boxes on the gridiron, and there are no red flags to speak of.
I feel confident that Tristan will be the first offensive lineman to be drafted that there's just one thing left to sort out.
Is the Iowa native heading west to the Sunshine State, or will he be playing his home games in East Rutherford, NJ?
AUGUST
Casino of the Month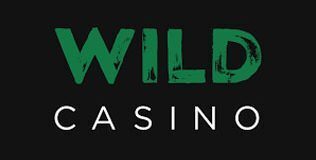 Welcome Bonus
250% up to $5,000
Read Review
Visit Site