Who Are the 2020 Golden Boy Award Nominees?

The 2020 Golden Boy shortlist is out and currently, 40 young players are in with a chance of winning the coveted award and join the likes of Lionel Messi, Wayne Rooney, and Kylian Mbappe.
Portuguese forward Joao Felix was the last recipient of the accolade and now it's time to see who are the main contenders this year.
The list will be cut down to 20 contestants in early October and in this post, I highlight some of the names which are bound to be in the mix right until the end.
The Top Five Nominees
Eduardo Camavinga
The midfielder is still only 17 years old but he was been at the heart of Rennes' successful bid to clinch a Champions League spot for the upcoming season.
Originally a very defense-minded player, Camavinga developed a taste for a more attacking approach and has impressed as a typical box-to-box midfielder.
His most valuable assets are his dominant physical presence and tenacious tackling but he has able to also add both goals and assists to his game.
There is a lot more to come from the teenager and I wouldn't be surprised if his performances land him a high place in the final Golden Boy award rankings.
Phil Foden
The Englishman has long been touted as Manchester City's most exciting prospect and last season was truly his breakout year.
He strung together several impressive performances since the restart of the Premier League back in June which saw him bag five goals and made him the most prolific under-21 player during that period.
Foden also made his full England debut against Iceland in September and has a big campaign ahead of him now that David Silva has left a spot open in Manchester City's midfield.
Erling Haaland
The Norwegian goal machine racked up a phenomenal goal tally with Red Bull Salzburg at the start of last season and his form won him a move to Borussia Dortmund in January.
He took the Bundesliga by storm and despite a slight drop in form towards the end of the campaign, he ended the year with 16 goals in 18 matches.
It will be interesting to see if Haaland can continue his goalscoring prowess in the future but his overall record of 44 goals in 40 games during the 2019/2020 season undoubtedly makes him a frontrunner for the 2020 Golden Boy award.
Alphonso Davies
There are not a lot of young football players who have enjoyed a better season than the Canadian.
He featured prominently for a Bayern Munich side that won the domestic double comfortably and finished off the season by beating PSG in the Champions League final.
Davies, who is originally a left-winger, slotted perfectly into the left-back position in Hansi Flick's system and quickly became a vital cog in a team that has the potential to dominate European football for years to come.
With his natural pace and ability on the ball, the sky is the limit for the young Canadian and you can bet that he will be considered heavily when the time comes to present this year's award.
Jadon Sancho
The English wonderkid has easily become one of Borussia Dortmund's most important players and his statistics last season is all the proof you need.
Sancho has found a superb balance between his natural creativity on the pitch and his taste for scoring, finishing the campaign with 17 goals and 16 assists.
It's amazing just how quickly he has developed into a complete player and his mentality and professionalism on the pitch is well beyond his fragile age of 20.
Big things are expected from the Englishman and so far he is not only living up to the hype but is constantly proving he can one day be one of the best players in the world.
Other Notable Mentions
It will be hard to go through all of the talented contestants but I do feel that there are a couple of names that deserve a mention for their performances in this past season.
Ansu Fati
Despite the struggles at Barcelona and their disappointing end to the 2019/2020, Ansu Fati's form has provided a bit of hope for the future.
He is one of the latest prospects to come out of the famed La Masia academy and boasts incredible speed and technical skills.
What makes him a bit different from other Barcelona graduates is that his education in the Sevilla youth system seems to have added a bit of tenacity and grit to his play and Fati has struck a wonderful balance between all these qualities.
His chances of winning the Golden Boy award are admittedly pretty slim due to the lack of playing time last season but having become the youngest ever goalscorer for the Spanish national team, there are certainly big things ahead of him.
Bukayo Saka
The Arsenal teenager had a dream campaign helping his team with both the FA Cup and Community Shield.
He especially thrived after the appointment of Mikel Arteta and despite playing mostly in an unfamiliar left-back role has impressed both on the defensive and offensive ends.
His brilliant vision, crisp passing, and pinpoint crossing ability made him Arsenal's best provider last season with no less than 11 assists.
Saka is clearly in Arteta's long-term plans and seeing how well he handles the pressures of playing in the Premier League at such a young age, I can only surmise that this kid is destined for a big career.
Sandro Tonali
Tonali is a name we're bound to hear very often in the next few years.
The Italian midfielder started his career with Brescia but his superb playmaking skills quickly grabbed the attention of the big clubs and he recently moved to AC Milan.
He feels most comfortable as a deep-lying midfielder and his style very much resembles that of legend Andrea Pirlo.
Despite Brescia eventually getting relegated during the 2019/2020 season, Tonali was easily their most exciting player recording 7 assists and finishing the year as the team's most prolific creator.
His chances of coming away with the award are not very high but if he keeps up the pace, he has the potential to become one of the best Italian midfielders of his generation.
My Verdict and Prediction
As is the case every year, the shortlist is jam-packed with great talent and it will be very hard to name a winner.
For me, the race will be between three of the Bundesliga starlets.
All of Erling Haaland, Jadon Sancho, and Alphonso Davies have had massive seasons but I feel Sancho will be the one to claim the award.
Haaland's goalscoring has been terrific and Davies will surely be in the running after helping his team win a treble, however, the Englishman has had the biggest impact this year.
Sancho has become the focal point of one of Europe's most exciting attacks and his numbers in both the goals and assists departments are simply staggering.
Since this award is given to the best footballer for their individual displays over a calendar year, I just don't see anyone ticking as many boxes as Jadon Sancho does, so if it was up to me, I'd give him the prize straight away.
AUGUST
Casino of the Month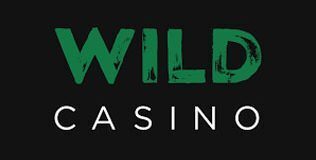 Welcome Bonus
250% up to $5,000
Read Review
Visit Site