Which World Series Matchups Seem Most Likely Right Now?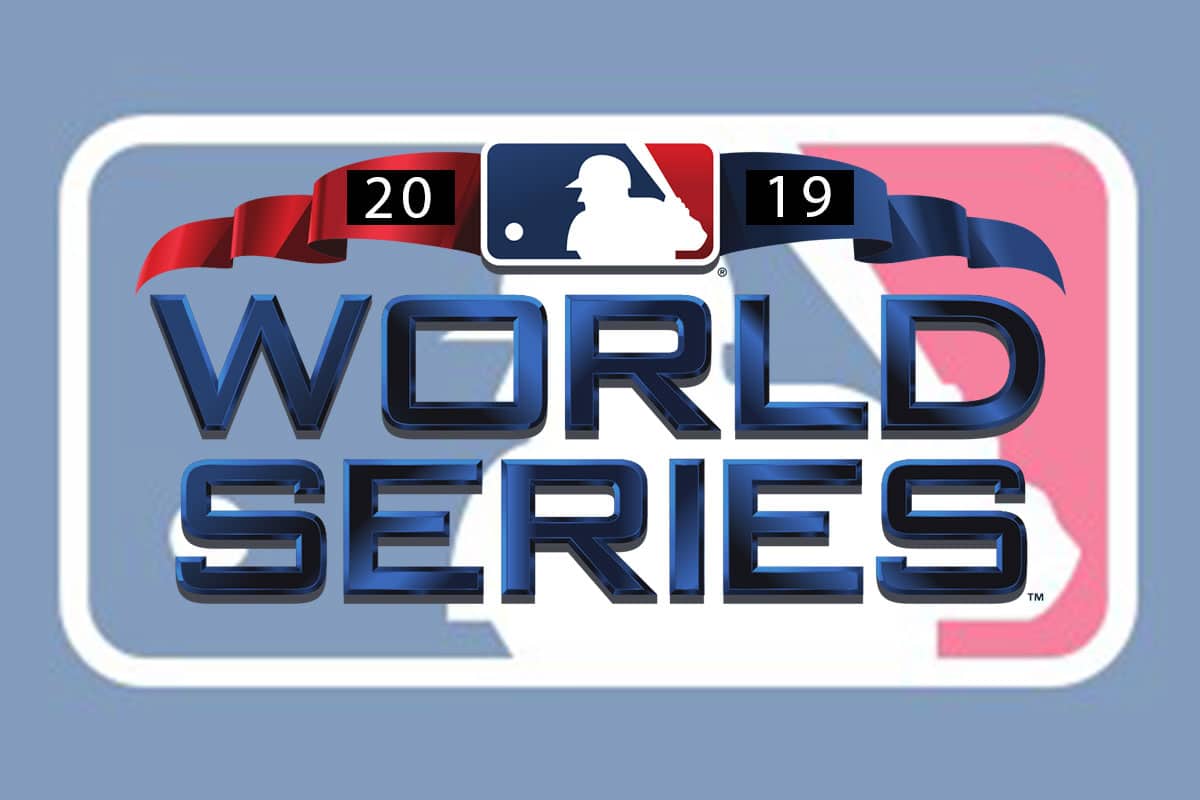 The 2019 MLB season is nearing the All-Star break, which means we should have a pretty good idea as to who the best teams in baseball are.
To be clear, there are still a lot of games left.
Teams slide, they go on runs, and clubs we didn't see coming can give it a go to end the year. Franchises that will eventually be pretenders could expose themselves to be fraudulent championship threats as well.
It's still early to get too serious about betting on the 2019 World Series, but this is also a time where the betting value will arguably be at its best.
Due to that, placing money on a World Series winner is worth considering, and even more enticing is simply betting on potential 2019 World Series matchups.
There are some crazy ones to look at on some of the top baseball betting sites right now, but I'd like to focus on the most realistic options. The odds are still to die for, so join me as I break down the best World Series matchups you may want to wager on going forward.
Houston Astros vs. Los Angeles Dodgers +430
I won't get too caught up in this one (yet) as these are the two best teams in baseball. They're understandably the favored World Series matchup at this point, and I really won't fight it.
I've been on LA since before the season started, and given their dominance in all regards this season, I see no reason to stop now. Ditto for the Astros.
Both of these teams can take you deep, rack up hits, and limit the opposition. Despite this very likely being the World Series we get for the second time in three years, it feels like a steal at this current +430 price at XBet and other World Series betting websites.
New York Yankees vs. Los Angeles Dodgers +630
I still really like the Yankees, so if you're a pinstripes fan or just aren't very high on the Astros, you can bet on the Yanks to go the distance. New York certainly has the bats, as they've been surviving as one of the best teams in the majors even though they've been severely banged up.
This is a team sitting atop the AL East with mashers like Aaron Judge, Giancarlo Stanton, and Miguel Andujar on the sidelines, and they only recently got Didi Gregorius back.
Not a fan of New York running into the Dodgers on the other side? The pricing only gets better with potential World Series matchups featuring the Braves (+2100), Phillies (+1500), Brewers (+2300), and Cubs (+1800).
I'd mention those matchups in greater detail, but I'm not convinced they're any more likely than this one.
Minnesota Twins vs. Los Angeles Dodgers +930
Speaking of something not being likely, the Twins at least deserve a cursory glance if you're betting on the 2019 World Series.
Minnesota has offered up the nastiest offense in MLB in 2019 (first in runs, first in homers) and looks like a lock to maintain their huge lead (10.5 games) in the AL Central.
If that continues, there's plenty to like about a team that can tear the cover off the ball like the Twins can. Offensively, they can match/best any other team in baseball. The real question is if their pitching can hold its own against some of the best offenses in the league.
I have my doubts about the latter, but it's not impossible Minnesota's offense at least keeps this magical run going into the 2019 World Series.
You don't need them to win to profit, either. This showdown with the Dodgers comes at a sweet +930 price, and if you prefer a different pairing, the World Series odds get even more inviting.
Houston Astros vs. Philadelphia Phillies +1000
The Astros remain the best bet to emerge out of the AL this year. They won it all two years ago and failed last year, but they're better than ever and may very well have the best combination of pitching and hitting in MLB.
Justin Verlander and Gerrit Cole head a damaging pitching staff that can afford to take chances and even fail given how productive their offense is. Houston has battled injuries all year much like the Yankees, yet they're fourth in home runs, second in batting average, and ninth in runs scored.
The Astros can bang heads with anyone and come away unscathed. Predicting them to make it to the 2019 World Series isn't a big reach, but the problem may be identifying the team they meet on the other side.
That is, of course, if you don't buy into it being the Dodgers like I do.
One option is the Phillies, who were the favorite World Series sleeper of many before the season began.
Philadelphia has had an up and down year and has never truly realized their potential, but it's still there. Bryce Harper is swinging at everything en route to a career-high strikeout rate, yet his talent offers massive upside within a very dangerous lineup.
The Phillies haven't even been that good (they're a mashing unit that is somehow 21st in homers), yet they're in the running for their division. If their pitching comes around, the Phillies could live up to all of that preseason hype.
Houston Astros vs. Chicago Cubs +1300
A more realistic pivot for the Astros (other than the Dodgers) might be the Cubs. Chicago won their first title in forever just three years ago, and they remain immensely talented on offense.
The Cubs missed the playoffs last year (but barely) and in theory have enough pitching to give them a chance. They're in the ultra-competitive NL Central, but it's also a division that never seems to know who it wants to be.
The Brewers and Cardinals are both fully capable of running away with the division, but they also have their flaws. Chicago arguably has the better combination of sustainable offense and pitching depth to make a run for another title.
Vegas seems to agree, although picking the Cubs to make it past the Dodgers is obviously far from a lock.
Tampa Bay Rays vs. Los Angeles Dodgers +1350
Kicking things back to the AL, let's not forget about the feisty Rays. Tampa Bay could have pulled a Mariners move and fallen from grace, but here they are still fighting for first place in the AL East.
It seems last year's late-season run wasn't a fluke.
The Rays whiff a lot offensively and operate out of a problem park for offense, but they do have solid pitching, stellar strategy, and an offense that can pop off.
You certainly have to ask yourself if it will last, though. The Rays have the fifth-most strikeouts in the majors this year and rank 21st in home runs in their home park. That's not ideal when trying to win a playoff series.
I do like the Rays due to their balance and coaching, though, while the top MLB sportsbooks are also giving them to us at a nice price. They're not the worst flier, but if you're rolling the dice on them, you probably should pair them with the Dodgers.
Boston Red Sox vs. Los Angeles Dodgers +1400
How about a rematch of last year's World Series? This pairing looked like a reach just a couple of months ago, as Chris Sale looked broken, and the Red Sox were not themselves offensively.
That's all changed. Sale is back to being a dominant fiend on the mound, and Boston is slowly maturing back into a nasty lineup when it comes to their bats.
The Red Sox still have some work to do, though. Right now, they're just a .500 club that can't stop anyone defensively. Playing half of their games at Fenway Park doesn't help, but they also just don't have much pitching to rely on beyond Sale.
That needs to change somehow, while their previously elite offense needs to fully return to form. None of that can be guaranteed, which is why most MLB betting sites are pegging a World Series rematch between the Red Sox and Dodgers as a bit of a longshot.
At this point, I agree. But I also can't ignore this gaudy +1400 price.
Houston Astros vs. Milwaukee Brewers +1600
I'm not here to say you can't place bets involving the Indians, Rangers, Athletics, Cardinals, Braves, or Rockies. Heck, maybe there's a couple other teams you think are about to go on a run.
Perhaps, but I'm not seeing it. The teams I've touched on here are the biggest World Series threats, and instead of going all-in on one of them, it may pay to just bet on the two teams that get there.
I have to cap things off with the Brew Crew, who were one win from getting to the World Series a year ago and remain about as good in 2019.
Milwaukee still doesn't have sustainable pitching, but they're also not utter trash in that regard. Getting a healthy Jimmy Nelson back is a good thing, signing Gio Gonzalez could help, and the emergence of young guys like Brandon Woodruff and Freddy Peralta could aid their defense.
What Zach Davies has been doing this year is the epitome of something that isn't sustainable, though, giving us a microcosm of what the Brewers are when it comes to pitching.
Milwaukee can still survive games with the arms they have, as well as what has been a good bullpen for the most part. But one big move for an ace is probably encouraged.
Offensively, the Brewers can swing bats with the best of them.
They're deadly in Miller Park, where they pace all home teams in home runs. The Brewers may not be built for the long haul when you look at their efficiency (fourth-most strikeouts), but they have the power to match wits with anyone.
I don't think Milwaukee can get past the Dodgers as they presently stand. However, they're once again a solid bet to win the NL Central, and if they can get back to the NLCS, who knows what will happen?
If you're not betting on the Astros to run into the Dodgers, why not soak up the value with this +1600 price?
Who Will Play in the 2019 World Series?
I actually took a look at some World Series sleeper matchups back in April, and my lasting sentiment is pretty much the same: the Dodgers are making (and winning) the 2019 World Series, but the AL is more unsettled than the NL.
LA hasn't even been fully healthy, and Clayton Kershaw hasn't been as elite as he can be, yet the Dodgers have dominated the NL West and are rivaling the Houston Astros for the best record in baseball.
Anyone that's going to contend with the Dodgers in the NL (or for the title) needs explosive offense and elite pitching that can silence bats in the MLB playoffs. Only so many teams really fit the criteria, but I again find myself down to the Yanks and Astros.
I rolled the dice on a Yankees vs. Dodgers World Series matchup a couple months back. While that's now looking pretty smart, the value has decreased significantly.
If you're forced to assume risk with weaker World Series odds, I see little reason to get cute from this point on. The Dodgers have been my WS winner since before the season started, and at this point, the Astros look like the team to beat coming out of the American League.
You don't need to pick a side, though. Just bet on that matchup, and you'll get plenty of value if it's a hit.
PICK
Houston Astros vs. Los Angeles Dodgers
+430