Which Teams Should Pick LaMelo Ball in the 2020 NBA Draft?

I never thought I'd be speaking about a Ball family member in a positive manner again. Lonzo Ball has made great strides with the New Orleans Pelicans and all, but I was never a big believer that anyone else in this family could make the jump to the NBA.
LaMelo Ball has forced me to reconsider. A top-5 prospect going into the 2020 NBA Draft, Ball honestly has a bit of an argument for the #1 pick.
He isn't the player I'd vouch for up top if you're trying to predict who will go first in the 2020 NBA Draft, but he's close.
Right now, I think the Warriors will draft James Wiseman with the top pick, and Ball could factor into the top portion of the draft, just after Anthony Edwards.
Oddly enough, I think he may be the better prospect. That, of course, is a debate for another day.
In trying to gauge when Ball will be drafted and by who, I thought it'd make sense to look at the most likely teams to draft him. Here's a look at 3 teams that should pick LaMelo Ball in the 2020 NBA Draft, as well as an ultimate prediction for who will draft him.
Minnesota Timberwolves
Golden State, Cleveland, and Minnesota all shared the best odds to land the #1 pick. It's likely that whoever picks up top will decide between James Wiseman, Anthony Edwards, Obi Toppin, or perhaps even Ball.
Minnesota should hope they don't get that pick, because the decision would then be made for them. They already have Karl Anthony-Towns (which likely eliminates Wiseman), and they have D'Angelo Russell.
Jarrett Culver is likely their small forward of the future, too, so if D'Lo is slid over to his more natural shooting guard position, that opens the door to Ball coming in as the franchise's point guard of the future.
Of course, those three players all exude versatility, so I doubt it matters. Ball is the top-rated point guard in Michael Wynn's 2020 NBA Draft rankings, however, and either guard spot needs to be added to by the T'Wolves.
Detroit Pistons
I doubt the Hawks take Ball. They have a more efficient player in Kevin Huerter at the two, and even though Trae Young is overrated, he's already a superstar in the NBA.
Cleveland and Golden State shouldn't be in the market for an on-ball guard, either, which turns the focus to the Pistons.
Detroit could be the next team up, as they are really lacking talent these days. That can specifically be said at guard, where the Pistons are leaning hard on an aging Derrick Rose and Luke Kennard.
Kennard could be held onto, but Rose obviously isn't a long-term option. Detroit could be ready to hit the reset button at the lead guard spot, and Ball projects as their best option inside the lottery.
Washington Wizards
Lastly, we have the Wizards, who are a total mess these days. They probably can't shed John Wall's contract just yet, but their would-be franchise point guard is going to be 30 before the next NBA season begins.
He's coming off of a devastating Achilles injury and costs a ton of money. If there's any possible way to move on from him, Washington has to consider it.
Wall thinks he'll be better than ever, but Washington needs to plan as if that isn't going to be the case.
The arrival of LaMelo Ball could show Wall the door, in theory. Eventually, the Wizards could buy him out or find a sucker team to land him in a trade.
Regardless, the Wiz can't avoid finding his long-term replacement just because of a bad contract. Ball's combination of size, playmaking, and scoring make him a very solid option to move forward with.
Who Will Draft LaMelo Ball in 2020?
I have James Wiseman going to the Warriors at the top pick, which probably means Anthony Edwards and Obi Toppin are somewhere in the two and three spots.
LaMelo Ball is a polarizing prospect. There is the dark cloud his father provides, while he has zero college game tape to rely on. There are also questions about his explosiveness and questionable shot selection.
Overall, though, Ball is actually a fine athlete and has amazing size and skills for the next level. He can man the point or kick out as the shooting guard, and Detroit could use him more than anyone.
The Pistons need a franchise point guard, and some would argue they could already use an upgrade over Kennard. Either way, they'll have their eye on a franchise player in Ball, and I think they get him.
Before long, you'll be able to bet on where LaMelo Ball goes in the 2020 NBA Draft, one way or another. Just make sure you're using the best NBA betting sites before placing any wagers.
And for other NBA updates, previews, and betting picks, check out our NBA blog.
AUGUST
Casino of the Month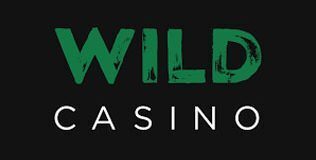 Welcome Bonus
250% up to $5,000
Read Review
Visit Site