Hide Bonus Offers
| | | | | |
| --- | --- | --- | --- | --- |
| #1 | Bovada Sports | 50% Up To $250 | Visit Site | Bovada Sports |
| #2 | BetUS | 125% Up To $2,500 | Visit Site | BetUS |
| #3 | MyBookie | 100% Up To $1,000 | Visit Site | MyBookie |
| #4 | Everygame | 100% Up To $500 | Visit Site | Everygame |
| #5 | BetOnline Sports | 60% Up To $1,000 | Visit Site | BetOnline Sports |
Which Teams Improved Their Super Bowl 54 Odds in the 2019 NFL Draft?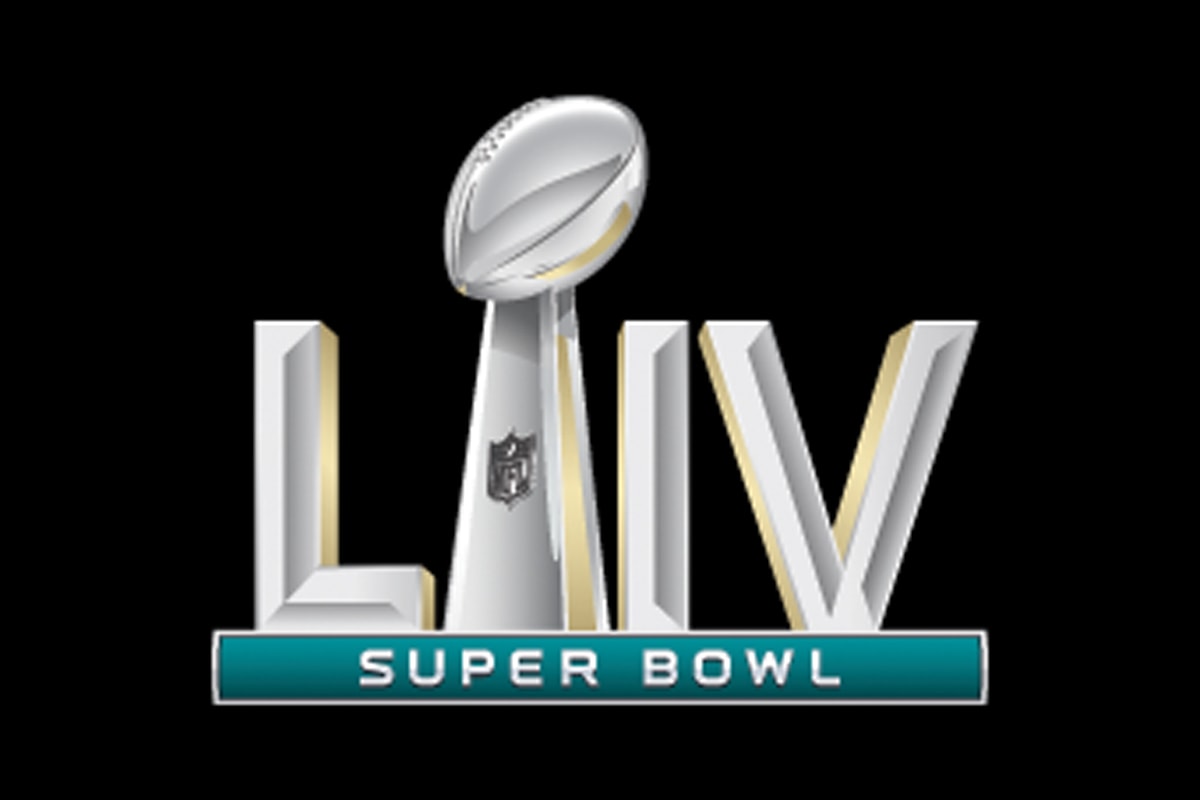 Everyone hopes to get better during the NFL Draft.
I'm sure behind closed doors, some franchises assume this won't be the year they compete for a title.
But everyone can hope for a speedy rebuilding process and aim their sights high.
Other teams are the New York Giants and Oakland Raiders, constantly forcing everyone to wonder if they even know what they're doing.
The 2019 NFL Draft was quite the spectacle. Both the Raiders and Giants had massive reaches inside the first six picks, while the Arizona Cardinals finally officially pulled the trigger on taking Kyler Murray #1 overall.
Shout-out to our own Michael Wynn, who called that pretty much before anyone else did.
It was an eventful draft, one with highs and lows. For every crazy reach, there was a star talent undeserving of a steep slide that endured a free fall anyway.
It was a wild ride, but it finally came to an end Saturday, and the top NFL betting sites were able to reset the Super Bowl betting market not too long after.
Needless to say, it's already high time we took a second to check out the updated Super Bowl 54 odds and assess whether or not big moves in this year's draft should have us betting on some underdogs.
Latest Super Bowl 54 Odds
The first thing to consider is that the Super Bowl 54 odds are going to change quite a bit between now and week 1. The week 1 NFL lines are actually out, too, and even those will potentially be drastically different than they are now.
As I've said in the past, though, it pays to bet on NFL events well ahead of time. Things can change for the worse, but a lot of the time, the price you see now will never be better.
Case in point: there was a time when Kyler Murray going #1 overall was at -120 or even cheaper. Going into the 2019 NFL Draft, it ballooned to as high as -600.
You can look at it from a team perspective, too.
The Kansas City Chiefs are currently tied for the best Super Bowl odds, but they are going into the new year facing some big changes. The biggest may be the absence of superstar wide receiver, Tyreek Hill, who may very well be done with football in general after the latest revelation in his troubling child abuse case.
You should have bet on Murray a long time ago, while betting on the Chiefs to win the Super Bowl doesn't feel like the greatest idea. Even if you disagree, waiting for a better price once Hill is inevitably suspended may be a wise call.
Without further haste, here are the latest Super Bowl 54 odds at Bovada.lv.
Los Angeles Chargers
+1600
Jacksonville Jaguars
+3300
Tampa Bay Buccaneers
+7500
Washington Redskins
+15000
I can't really argue with the teams up top, nor many of the teams down low. Bovada and the best Super Bowl betting sites you'll find have issued solid odds to work with. Some teams can be argued for better/worse prices, but it can't always be perfect.
The nice thing is Vegas clearly sets things up into tiers of sorts. Everyone with +2500 odds or greater feels like a legit title threat. They may not all make the playoffs, but the top NFL sportsbooks respect these teams for one reason or another.
Teams priced from +3000 to +9000 just feel like teams the oddsmakers aren't sure how to peg. This may be the best range to potentially make some coin if you can spot the right rising team going into 2019.
Kyler Murray landing in Arizona makes the Cardinals more exciting and buys GM Steve Keim another 1-2 years on the job. But Arizona, Cincinnati, Miami, and Washington aren't going anywhere in 2019.
Team That Improved the Most During the Draft
You could easily argue numerous teams for this "award." The New England Patriots honestly may have had the best draft of anyone, and that has to be scary for the rest of the league.
But in terms of the sheer amount of viable talent added to a roster and how it actually helped someone get better, that honor goes to the Oakland Raiders.
It isn't saying much for the doormat of the AFC West, I suppose, but the Raiders lacked talent, and they went out and got a bunch of it.
If things pan out, Ferrell replaces the departed Khalil Mack, Josh Jacobs gives them a true feature running back, and Johnathan Abram protects the last line of their defense.
And that was just their three first-rounders. Oakland also got better as the draft went on, as Maxx Crosby was an underrated pass rushing addition in round four and Trayvon Mullen was a solid secondary pickup in round two.
Getting better doesn't mean you're making the playoffs. However, the Raiders are set on offense and have pieced together a passable defense through free agency and the draft.
I don't know if it all translates right away in 2019, but the Raiders absolutely got better this offseason, and it's shown in their title odds (+6600).
Team That Failed During the Draft
There were some teams who didn't have a first-round pick or had a limited number of picks. And then there was the New York Giants.
Maybe GM Dave Gettleman knows exactly what he's doing. Only time will tell. But so far, all he's done is give away elite talent with little coming back in return.
Then Gettleman reached for Daniel Jones, a guy who doesn't really stand out on film and was thought by many to be a candidate to slide out of the first round altogether. New York surely could have had him with their #17 selection, but they reached, and it arguably hurt their draft.
I can't say Jones is for sure a bust, but I didn't like the value. Picks like Dexter Lawrence and Deandre Baker could be great in the end, but New York underwhelmed when they could have rocked the house.
Josh Allen, Ed Oliver, and Devin Bush were all there at the sixth pick, and Montez Sweat was available at 17. Considering New York traded back up to 30, they could have easily gone this route.
Round 1 (6) – Ed Oliver
Round 1 (17) – Montez Sweat
Round 1 (30) – Daniel Jones or Drew Lock
Maybe the Giants didn't love these other guys, but I don't see why they wouldn't. The value looks way better on paper, and it's highly possible they still could have gotten back to the 30th pick and nabbed a quarterback.
Instead, New York reached when they didn't have to, and it may have messed up their entire draft.
If anyone comes close to taking the crown from the G-Men, it's New Orleans. I love the team the Saints are putting on the field in 2019, but they didn't get markedly better through the draft alone.
Sean Payton and co. only had four picks to work with and didn't have one in rounds one, three, or five. That limited them considerably, although I didn't completely hate their draft choices.
Top Post-Draft Super Bowl 54 Favorites
The odds do tend to dictate who the very best Super Bowl bets will be going into 2019. I am slowly working away from the Chiefs, but they do still start things off.
As far as legit Super Bowl contenders go, here are your best options at the moment.
I do think a slew of teams are very close to this list, and I'd put the Eagles, Packers, Vikings, and Cowboys in that next tier. The NFC is probably more loaded as a whole, but the AFC has more teams that feel like they can truly go the distance.
Among the best options, I'm focusing most of my energy on New England, New Orleans, and Chicago.
The Rams could suffer from the dreaded Super Bowl hangover, KC could get tripped up after losing two stud offensive weapons, and I don't yet trust teams like the Colts or Chargers.
New England just won't die, the Bears are as balanced as anyone, and I can't quit the Saints just yet. More on that in a bit.
Sneaky Super Bowl 54 Sleepers
As I touched on, there is a lot of sneakiness in the most updated Super Bowl 54 odds.
It really starts in that +2000 to +2500 range just because Dallas is rock solid, Green Bay has really improved their defense, and the Steelers feel counted out when they still are as good as anyone.
There are even more teams to consider, but here are the truly sneaky teams I don't get why people keep overlooking.
The Cleveland Browns have +1200 Super Bowl odds, so right off the bat, we need to calibrate a bit and really hone in on how we see this 2019 season playing out.
It's going to take a lot for me to buy into the Browns, and I think we can file a number of teams in with them. That's probably going to be the case with the 49ers and Raiders as well, but they both still intrigue me.
Of this group, though, New York is by far my favorite Super Bowl 54 sleeper.
Is Sam Darnold ready to go to the promised land already in year two? Sure, why not? If we can buy into Baker Mayfield and the freaking Browns, where is the love for Gang Green?
New York was already a pesky out last year when they lacked reliable talent. They added Le'Veon Bell and Jamison Crowder to their offense during free agency, while Chuma Edoga and Trevon Wesco hope to provide a spark through the draft.
Darnold was finding ways to torch defenses even without a stable rushing attack and steady weapons. Things are changing for the better in New York's offense, and his natural development is also reason for excitement.
Oh, and this team has a defense.
It's by name only so far, but New York did flash major potential on that side of the ball last year. Then they went out and paid for stud linebacker C.J. Mosley, while Quinnen Williams, Jachai Polite, and Blake Cashman all come in from the draft.
The Jets are going to be better in 2019.
The question is whether they can overthrow the Pats and/or actually get to the playoffs. I'm not making all of my win/loss predictions just yet, but I'm presently leaning toward New York surprising for one of the two wild card spots.
Post-Draft Prediction – Who Will Win Super Bowl 54?
New York is one of the many NFL teams I'll be monitoring over the next few months, but I still think Super Bowl 54 is fated to be of the legendary variety.
Everyone seemed to be pining for a Chiefs vs. Rams rematch last year, but it didn't happen, and I'm not sure we get it in 2019, either. Instead, I think we get the game we literally should have gotten last season — Patriots vs. Saints — had a terrible no-call not blown the NFC title game.
Drew Brees and company hold very solid +900 title odds, and the only big loss they had was running back Mark Ingram. They're going to come back even hungrier, and with the Rams possibly taking a small step backward, their path through the NFC might actually get easier.
Tom Brady vs. Drew Brees will be one heck of a show, and either of those wily veterans could use Super Bowl 54 as the perfect opportunity to call it a career. My money is on Brees after a Saints title, but let's try to keep our options open until teams at least break camp.