Which Teams Are Looking Good in MLS 2019?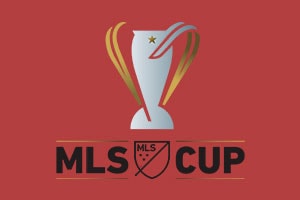 As Major League Soccer takes a two-week break for the CONCACAF Gold Cup, I thought it would be perfect timing to see how the domestic season is going so far.
Who is looking good to be involved in the playoffs later in the campaign and ultimately win the MLS Cup?
There have been many surprise results already this season, but a group of teams has definitely impressed.
With most teams having played around half of their regular season games, we are starting to get a clearer picture of how both conferences will finish up.
Now is a good time to look at how the bookmakers see the rest of the season going and where the value might lie in betting on the 2019 MLS Cup winner.
Latest MLS Cup Outright Winner Odds
These are the latest MLS winner odds from MyBookie.ag.
Sporting Kansas City
+4000
San Jose Earthquakes
+5000
Vancouver Whitecaps
+10000
New England Revolution
+15000
I've included the odds for every last team as an incredible 14 of these sides will progress to the playoffs, and that gives even some of the worst at least a chance of the title.
I don't think you should realistically back anyone in the bottom half of the list, but with so many going through, all it takes is a late-season surge to get home field advantage in the single-game playoffs. Then, anything could happen.
Out of the Running
In this list, the cut-off point for the 14-team playoffs would be at +4000 — with one of SKC and FC Dallas going through. But there are some teams in the lower half that I feel could make it to the post-season.
But you can discard Cincinnati, New England, Chicago, Salt Lake, and Orlando from any betting thoughts for a start. These teams have either looked woefully out of touch in the league (Cincinnati) or just too inconsistent to rely on (Orlando).
Colorado should get a special mention here for starting the season in the worst possible way — going winless for the first eleven games. This is not how Tim Howard would have envisaged his farewell season going. But five games unbeaten have at least put smiles on the faces of Rapids fans, even if it won't make much of a difference when the playoffs come around.
Long Shots
Vancouver gave itself a terrible chance of making the playoffs this season when it overhauled its playing staff completely before the campaign even started. With such upheaval, it was unsurprising that the Whitecaps went seven games before posting a win.
But things have seemed to settle down a little bit in British Columbia now, and this side has gone on its longest unbeaten run of the season just before the Gold Cup break. If Vancouver was in the easier Eastern Conference, I could see it sneaking into the playoffs, but it might be too much of an ask in the West.
Sporting Kansas City, Minnesota, and San Jose are three other teams who don't quite have what it takes to go very deep into this season. SKC has been disappointing because I thought they might do well, but Minnesota is a team still finding its feet in MLS and shouldn't be expected to go too far quite yet.
I think San Jose has actually over-performed after the debacle of last season. If MLS was like virtually any other major soccer league in the world, the Earthquakes would not have had the chance to try their luck again, as they would have now been attempting to achieve promotion from the second tier. The Quakes are lucky MLS doesn't work like that, but I can't see this team finishing above the playoff line.
Playoff Contenders
The first teams I'm going to mention are some who I do think will just about make the post-season but don't stand much chance of winning their first knockout game.
Montreal has really impressed me this season, especially as the Impact has done so well without being able to rely on star man Ignacio Piatti for large parts of the campaign. I should probably give this team more credit considering it is second in the Eastern Conference going into this break, but this team is just too unreliable for me to back much further than the first round of the playoffs.
Toronto and Columbus are two more frustrating sides that promise a lot but just don't deliver on a consistent basis. Toronto is obviously not at the same level as it was when Sebastian Giovinco was in town, so I think we can forgive the team for that.
Columbus is currently on a very bad run of form and is probably very happy for the break. A lot will depend on how it comes back at the end of the month as to whether it makes the post-season or not.
FC Dallas is a team that confuses me. I'm not sure how, but every season, the Texan side makes the playoffs and looks good before finally spluttering out. The fall seems like it may have come a little earlier this season, but Dallas should still make the post-season.
The Red Bulls were a pre-season favorite to finally go all the way and win the MLS Cup after picking up a few Supporters' Shield awards in the last couple of seasons. A bad start to this season picked up a little in May, but usual goal king Bradley Wright-Phillips has only scored one so far, and this team is just not clicking like usual.
Houston's price of +2500 looks much more attractive than New York's +1600, but I still would look elsewhere for an MLS Cup winner this year. The Dynamo is another team whose inability to string together a run of victories has hampered progress.
Experience in the playoffs could count for a lot, but Houston needs to get a home berth in the first round, and I'm not sure that is going to be possible.
One price that really sticks out at this stage is Portland at +3300. Now, I don't think the Timbers will be able to repeat their 2015 heroics — or even their MLS Cup final appearance of last year — but there is a big reason for their relatively lowly position in the standings right now.
Because of refurbishment work on its Providence Park stadium, Portland has only just played its first home game of the season. So even though Giovanni Savarese's men sit near the bottom of the West, I still like the Timbers for the playoffs, as the team will play all but five of its remaining 21 regular season games at home.
Teams With a Chance
I've kept back two teams who I think will make the MLS Cup final in November for the moment, but Seattle, Philadelphia, Atlanta, LA Galaxy, and NYCFC should all be battling to make the later rounds of the playoffs.
In a very tough Western Conference, Seattle is one of those sides that will always feature later in the season.
After a good start to the campaign, the Sounders have fallen away slightly and have now lost their last three games going into this break. Although that is not a crisis — yet — the away form really needs to pick up as Seattle will be much stronger in front of its own fans if it makes it to the playoffs.
LA Galaxy is another team that is faltering currently, and even the great Zlatan has started to publically wonder if his team is just not capable of progressing very far into this season. The Swedish superstar has been severely missed when he has been rested or injured, and it would seem that if the Galaxy is going to do well, then Zlatan has to be playing.
Philadelphia has been the surprise team in the East and currently leads the conference after half the regular season. It had been assumed that the Union would need Marco Fabian to be fit to have any chance of success, but others have stepped up in his absence, and strong team spirit has seen Philly do well so far.
There might not be enough to keep going all the way to the MLS Cup, but no one will want to go to Talen Energy Stadium in the playoffs.
Josef Martinez has finally started to play this season and has been a big reason why Atlanta is now back in the running for back-to-back championships.
I think too much was lost when Miguel Almiron left for Newcastle United at the end of last season. But the Five Stripes will push towards the end, and if they can somehow get home field advantage all the way to the MLS Cup final, then the passionate Georgia crowd might be all-important.
NYCFC is the outside bet in this group as I think it is probably still a little early for this team to go all the way. But Domenec Torrent is overseeing a strong unit that has only lost one game all season so far and has been able to get the better of both the Galaxy and DC United on the road.
The number of draws is a worry, however, and it will be this lack of decisiveness that might ultimately cost the team when it comes to a chance of MLS Cup glory.
The Favorites
I have two favorites to make the MLS Cup final — although only one is a straightforward pick.
Wayne Rooney turned around DC United's season last year when he arrived, although he couldn't quite drag the team all the way to the MLS Cup final. This season started in the same vein with Rooney teaming up with Lucho Acosta to great effect. But the Black and Red is winless in its last five and needs to kick on after the Gold Cup break to ensure that it gets back ahead of Philly in the East.
Even with such a poor run of form, DC is still second in the conference, and I feel if Rooney stays fit, they can make it to the final this year.
The obvious choice for my other MLS Cup favorite is LAFC. Bob Bradley's men have been the outstanding team this season and are running away with the Supporters' Shield. As the Red Bulls have shown, though, this means nothing when it comes to winning the ultimate prize at the end of the year.
Carlos Vela is having an incredible campaign and is not only the goal king of MLS but also the main man when it comes to assists. The Mexican striker is a class above at the moment, and it is difficult to see how any other team can stop him and LAFC.
PICK
LAFC to Win the MLS Cup
+225
LAFC was behind the Red Bulls, Atlanta, and the Galaxy in the betting odds before a ball was kicked, but that has all changed thanks to the way the Black and Gold have blown everyone else away this season.
I do wonder if there is enough talent in the squad if Carlos Vela gets injured at some point, but players like Walker Zimmerman are looking just as good in defense, so it seems as though it might be another team in its second year of existence that wins the MLS Cup this year.
Final Words
There are some teams that have welcomed the Gold Cup break — and others who had just gotten into their stride — so it will be interesting to see how the first few match days go at the end of June.
Both conferences will likely thin out a little more, but with so many teams making it to the playoffs, I feel it will be a case of who grabs those all-important home field knockout games as to who is ultimately successful.
If you feel like now is the time to make a bet, be sure to shop around for the best odds at our recommended betting sites.
Enjoy the Gold Cup — and I'll be back with my weekly MLS betting previews in a couple of weeks.