Assessing Which States Could Legalize Gambling in 2022

Which states will legalize gambling in 2022? That's a good question and one that deserves a solid answer.
Could we be closer to seeing all 50 states and Washington D.C. allowing citizens to play and gamble on the top sports betting sites, land-based sportsbooks, and casinos? The short answer is yes. This is something that looks inevitable, meaning it is just a matter of time before we get there.
In 2021, some states came close to overturning bans on legal sports betting and gaming. Unfortunately for some, the horse failed to get across the post, so to speak.
But could 2022 be the year when that changes? Will the likes of California and Massachusetts join the 33 states and DC that have opened up legal betting, in some shape or form, since the historic Supreme Court ruling in 2018?
I'll be looking at some of the top candidates for states to legalize online gambling in 2022. But first, I'd like to review why some parts of the US couldn't get it done last year.
Which States Almost Legalized Gambling in 2021?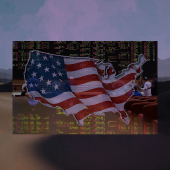 Last year, Daisy Williams wrote about some states that could open up legalized gambling in 2021.
It's fair to say that some of Daisy's prognostications were spot on. But not every state that came close to allowing its citizens access to recreational gambling could pull it off. Here's a look at those near-miss states.
Alabama
When I rhetorically asked the question of which states would legalize gambling in 2022 earlier, some of you probably had Alabama in mind.
Now, state gambling laws for Alabama are a little tricky, to say the least. While gambling has not been unequivocally opened up to the public, things like e-bingo, pari-mutuel betting, and tribal casinos are permitted against those laws.
It would appear that this was enough to convince voters that online gambling in Alabama makes sense. But that was not the case. Despite several bills, with the last being proposed and rejected in 2021, gambling in "The Heart of Dixie" remains a controversial subject.
Alaska
Which states will legalize online betting in 2022? Could Alaska be among them? Maybe not.
Although this is one of the states Daisy did not cover in her piece, I felt it was worthy of a mention. It looked nailed on that Alaska would look to legalize sports betting as recently as 2020. And many thought that it would be a done deal by 2021. Even the state Gov., Mike Dunleavy, threw his weight behind the bill, only for the COVID-19 pandemic to get in the way.
In March, State Rep. Adam Wool introduced House Bill 385, which aims to open the 49th state up to legalized sports betting. Here are some of the key points of that bill.
Legalized mobile betting on the collegiate and professional sporting events.
Legalized prop bets, pools, parlays, and straight-up wins-losses.
The minimum age to bet is 21 years of age.
No bets on high school athletics.
12% tax rate on adjusted gross revenue.
Licensing fee set at $5,000.
Limits the number of mobile apps to 10.
Are we any closer to Alaska's gambling laws changing? Right now, it's a case of waiting to see what happens. If they can't make progress in 2022, it's unlikely that any major changes will be on the way.
California
As our guide to gambling in California explains, "The Golden State" has some of the most liberal laws around betting in the US.
Still, it has yet to open up the industry on a wide scale fully. That's despite numerous bills being proposed. So, there is a sense of optimism that legal gambling in California could be a thing soon. Some had expected Californians to have access to legalized betting in 2021, a la New York, but it wasn't to be.
But in asking which states will legalize gambling in 2022, it's hard not to build a case for this one. More on that later.
Florida
Another strange one.
Of the states that almost legalized gambling in 2021, this was the most controversial of them all.
Sports betting in Florida was actually legalized in May 2021. The Florida House of Representatives went as far as to sign off on a gaming compact with the Seminole Tribe, permitting them to introduce mobile sports betting.
Good news, right?
Well, not exactly.
A subsequent court case between West Flagler Associates and Secretary Deb Haaland meant that plans for statewide gambling were put on ice. The Seminole Tribe and Hard Rock Sportsbook, which went live in November last year, was later shut down.
Bummer. But let's not move too far away from an optimistic standpoint here. Instead, let's look at which states will likely legalize online gambling in 2022 and see how right we will be by January 2023.
Massachusetts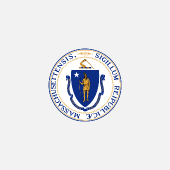 Will Massachusetts legalize gambling in 2022? I bet many potential betting enthusiasts in the state are hoping for it to happen.
As things stand, the possibility of Bostonians and other Massachusetts citizens being able to gamble for real money online from inside state lines is looking positive. But whether they can get things over the line in 2022 is a different story altogether.
A sports betting bill is still being ironed out by lawmakers, with an end session date of July 21 set to reveal all. Most legislators appear to be in support of changing state gambling laws for Massachusetts to accommodate historical changes, so it should be just a matter of time.
Surprisingly, Massachusetts is just one of the New England states that have yet to legalize gambling. And with major potential revenue being lost, many outspoken, pro-gambling representatives feel the time has come to change that.
We filed a bill in 2019 and again last year to make sports gaming legal. MA is losing out to neighboring states on this, especially during big games.

Enjoy the Super Bowl, and let's make sports gaming happen!

— Charlie Baker (@MassGovernor) February 13, 2022
Watching other states avail of a share of this multi-billion dollar industry is enough for many to get behind the bill.
Whether Massachusetts can convince everyone with the power to make those changes remains to be seen. Of course, fans can still wager at the best NFL betting websites, but for now, gambling legally at a sportsbook inside state lines is off the cards.
California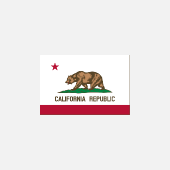 Hypothetically speaking, the odds for California to become one of the states to legalize online gambling in 2022 should look good.
Those looking to gamble from The Golden State might be closer to being able to do so than ever. In fact, the issue will go to the vote in November when the major issues surrounding current state gambling laws in California are addressed.
With an estimated $3 billion in annual revenue potentially accessible, the most populous state in the nation has a major incentive to push through changes. Most of this figure would be attributable to sports betting, too. – Standout
If California opens up the likes of sports betting and live dealer casino games for its citizens, it's almost nailed that the remaining states will be looking to follow suit. But while it's hard not to be optimistic about the question of whether California will legalize gambling in 2022, there are some hurdles to overcome.
Maine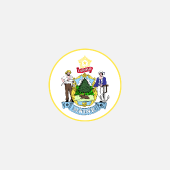 Is Maine almost there? Absolutely. But when will gambling be legal in Maine?
Almost is not quite enough for the New England state. Even though lawmakers have already pushed through and passed a bill legalizing sports betting in April, it could be some time before bettors can legally place their wagers.
In April, legislation passed both chambers, with Gov. Janet Mills signing it into law last month. Sounds promising, sure, but the fact that the legislation will not be effective until August has some asking valid questions.
Maine sports betting regulations must go through a process of being put to public hearings and a written comment period, and subsequent legal reviews. This could take time and is also open to opposition. The bottom line is that, while legal gambling in Maine is almost a done deal, it's not entirely written in stone.
Milton Champion, executive director of the Maine Gambling Control Unit, has indicated that those placing legal bets in Maine could have to wait as long as 2024.
"It's our time to do this, but it doesn't mean we need to roll it out and be really fast about it. I'm not going to sit on this stuff; I know how important it is to people. But I don't want to rush this out and have Maine look bad.
Rules don't get done in a week. I hate to be disappointing to people, but I'd rather be realistic and then roll them out in six to eight months and have people happy because we did it so quick."
While bettors are hoping that Maine becomes state number 34 to legalize gambling, Champion's comments could be interpreted as somewhat ominous.
Fingers crossed?
North Carolina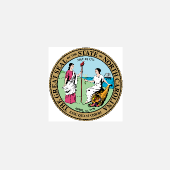 North Carolina is also up there with my pick of the states to legalize online gambling in 2022.
Or should I say, completely open up the legal betting market? As it stands, those inside state lines are legally permitted to try their luck at certain land-based casinos. But anyone looking to wager on the top real money gambling apps is forced to do so with offshore companies, or not at all.
Could state gambling laws in North Carolina change in 2022? Well, it's something that is a question that is being hotly debated in the state. Lawmakers are debating on whether to allow for 360-degree gambling laws that will enable everything from mobile gambling on sports to casino games online.
Having an operator-friendly law could mean larger bonuses, bigger promotional credits, and, perhaps, better odds for gamblers. But some think a reworked bill with higher tax rates could generate more tax revenue for the state.
State Representative Jason Saine, who sponsored the bill, was realistic but optimistic in equal measure.
"We're not looking for it to be some problem solver, but we do want to get our share of the revenue. If it's competitive and comparable in that sports betting space, no one is arguing against that."
The proposed legislation will need support from the House if it is to be lawful. It has already passed the Senate, which means we could see it happen this year.
Which states will legalize gambling in 2022 is a matter of opinion. But given most of the support from North Carolinians for legal betting in the state, it's surely closer than ever.
Other States That Could Legalize Gambling in 2022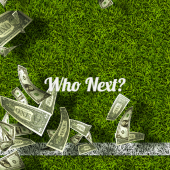 Which states will legalize online betting in 2022? Will it be yours?
While there are some strong candidates out there, I believe that we could see at least two states opening legalized gambling up to their citizens. We've covered the likes of California and Maine. But there are a few others that are also in the reckoning.
Maryland had expected to be up and running by now. But things are dragging on in the "Free State." Of course, there is Ohio, which will see legal sports betting go live from January 1, 2023. – Standout
But for states like Minnesota and Missouri, you can't help but feel for bettors. Both have seen their chances of providing legal sports betting to gamblers in 2022 die horrible deaths. Some other states are just not ready to embrace the concept, either.
Let's see how things pan out with other states that could legalize gambling in 2022. Until then, feel free to check out the latest odds and markets on the top betting sites in the USA.
Top US Sportsbooks