Which Soccer Players Could Succeed Messi and Ronaldo as the Best in the World?

In my opinion, Lionel Messi and Cristiano Ronaldo have a good few years ahead of them, but they are both well in their 30s now, and we will have to come to grips with the fact that their retirement is getting closer.
These two unbelievable athletes have treated us to some of modern soccer's best moments, and surely they both have a legitimate case of being named the number one player of all time. Since we all know how much drama the Messi vs. Ronaldo debacle can create, I'm not going to go into the debate right now.
In this piece, I want to focus on who can take the crown once Leo and Cristiano are no longer gracing soccer pitches across the world. There will be a big hole left by those two, and I'm eager to see who will show the talent, skill, and determination to reach the top once they're gone.
I've narrowed down my list to twelve players that I believe have a real chance. They are separated into two categories with six entries representing younger players and six more in the experienced athletes category.
So, without any further delay, I present to you the twelve players who could become the face of soccer after Messi and Ronaldo hang their boots.
The Young Prospects
For the young, up-and-coming players who could eventually take over for Messi and Ronaldo, I've selected six athletes that I believe have what it takes.
Jadon Sancho
I'm starting off with England's young sensation Jadon Sancho. The winger has been an absolute hit at Borussia Dortmund, and he is already racking up goals and assists like an experienced pro.
Moving to Germany and playing regular minutes has done wonders with this boy's potential, and he looks like one of the prospects with the highest ceiling in the sport.
There's no telling what would have happened to him had he stayed with Manchester City. By now, he would have probably played a few games there, but with all the competition for places at the Etihad, I doubt that he would've made the same impact.
It's no secret that Sancho's days in Borussia are numbered. He is already considered among the top talents, and every big club will be looking to bring him in.
He has all the technical attributes to succeed at the top level, and there is also a fun and engaging personality there. Something very important if you are going to take over from a guy like Ronaldo.
He will definitely need to find a good fit to excel, but I have every confidence that he will choose soccer over money, the same way he did when he signed for Borussia Dortmund.
Joao Felix
Joao Felix has been touted as the next big thing since he was a teenager at Benfica, but he truly entered the big leagues when Atletico Madrid paid an excess of $100 million for his services.
The guy has everything you want from a modern-day forward — an abundance of pace and tenacity, incredible dribbling skills, and a poacher's instinct.
Atletico Madrid's investments are rarely a bust, but it will be interesting to see how Diego Simeone's mentorship will shape Felix. The Argentinian coach favors a very organized approach with strict player roles, and the Portuguese might feel a bit limited there.
Developing more skill on the physical front won't be bad for the player, but I won't be surprised if he soon starts searching for a team that can give him more freedom on the pitch.
In any case, Felix has every chance to turn into one of the generational talents in soccer, and given he's Portuguese, we'll probably be seeing a lot of Cristiano Ronaldo comparisons down the road.
Kai Havertz
Another player who has been lighting up stadiums in Germany, Havertz doesn't boast the same numbers as Sancho but has been equally instrumental for his club, Bayer Leverkusen. In fact, the boy has become Bayer's leading playmaker and the focal point of their attack.
Havertz is extremely gifted in the technical area and has been praised for his high IQ and professional attitude. He is also an ambidextrous player, which is a great bonus for a creative midfielder.
At just 20 years of age, he has already drawn comparisons to players like Mesut Ozil and Michael Ballack.
I have every confidence that Havertz will be a hard worker throughout his career, but if he is to reach the top, he will have to play in the Champions League and challenge for titles. And Bayer Leverkusen is not the ideal place for that right now.
It'll be interesting to see where he will end up in a few years, as the potential is there for him to become one of the best No. 10s in the sport.
Erling Haaland
The Norwegian goal machine burst onto the soccer scene this season after scoring 28 goals in 22 games for the Austrian side Red Bull Salzburg. This free-scoring form helped him secure a transfer to Borussia Dortmund, where he again made an immediate impact.
In his first 11 games with the German outfit, Haaland scored 12 goals. The scary thing about this kid is that he's still 19 years old.
His Champions League record proves that he does not shy away from taking responsibility in the top competitions, and his quick adaptation to life in the Bundesliga bodes well for his future.
Haaland has already broken numerous scoring records set by players like Del Piero, Lewandowski, Neymar, and one Cristiano Ronaldo. He is full of confidence but has managed to stay humble and work hard.
His combination of physicality and speed is something you very rarely see, and it's already evident that he has an eye for goal.
Much like Sancho, Haaland will probably not spend too much time in Dortmund, and hopefully, he can find a good fit and continue his development.
I can't say he carries the same charisma as some of the other candidates, but if he can regularly hit the number of goals he has scored in the last two years, he's definitely in with a chance.
Trent Alexander-Arnold
TAA is already a Champions League winner, England's starting right-back, and is only 21. His rise has been phenomenal under the tutorship of Jurgen Klopp, and despite being a defender, he is widely considered as one of the biggest soccer talents right now. I can't see how Alexander-Arnold won't win a league title down the road.
Trophies are important when it comes to being the face of a sport, so he looks to be in a great place with a Klopp-dominant era looming in England.
The big problem is that defenders are often dismissed in such discussions. We are in an age of soccer where forwards get all the praise, and players like TAA must deal with this reality.
Unless, of course, he transitions into a wing role. It might sound crazy, but we all know that defense is Alexander-Arnold's weak point, while he's been brilliant in attack. Stranger things have happened, so I'm definitely not ruling this one out.
Kylian Mbappe
Mbappe's talent was evident ever since he first played for Monaco. Such a combination of blistering pace, dribbling, and finishing is reminiscent of Thierry Henry, and Mbappe has so far shown he deserves that comparison.
He was an integral part of the French World Cup-winning team and has already scored 135 goals in professional soccer. Did I mention he is still 21 years old?
There's no need to over-complicate things here; Mbappe is a budding superstar who is already looking like a complete player that can compete at the top. If he is healthy, he probably has the biggest chance of taking over from Messi and Ronaldo.
He has the skills, the confidence, and the right character and is absolutely adored by fans across the world.
He will need to add some Champions League gold medals next to the World Cup one, but that should come soon enough. Maybe not with PSG, but Mbappe has all the time in the world to make a decision on which club will best suit him. And it's not like any of them will say no to having him on board.
The Experienced Stars
There are also some more established players that I could see taking over as the face of soccer when Messi and Ronaldo are no longer playing.
Mohamed Salah
No one in their right mind could've predicted how Mohamed Salah would play for Liverpool. I know it's a bit of an outlandish statement, but I stand by it.
The Egyptian has always been a good player, ever since he was with FC Basel in Switzerland. However, his stint with Chelsea was largely underwhelming. At Roma, he did improve a bit, but there was nothing that would signal his rise to world-class status.
Salah is 27 right now and still has ample time to stake a claim if he keeps his form and continues to win trophies.
His personality and playing style do resemble that of Messi, so the media and voting panels might well look to another humble little magician to spearhead the new soccer movement.
Eden Hazard
While at Chelsea, Hazard was widely considered as the third-best player in the game after Messi and Ronaldo. And there were seasons in which he definitely got close to them.
He enjoyed a very prolific and successful stay at Stamford Bridge but decided to move to Real Madrid, where he felt he would have a better chance of reaching his ceiling.
So far, he has failed to adapt to life in Madrid, and he did sustain a few injuries that kept him out of action.
The Belgian is turning 30 next year, so if he wants to be in the conversation, he will have to improve his current form significantly and show he can lead a club like Real Madrid. A difficult task, but Hazard has been a fighter throughout his whole career, and I'm not ready to rule him out just yet.
Kevin De Bruyne
Another Belgian star in his peak, De Bruyne has to be one of the best playmakers in the game right now. His creative potential, ball control, and shooting ability are a rare package, and it's no surprise that Pep Guardiola has made him the main engine of his midfield.
If this was only a matter of soccer talent and ability, I think De Bruyne is already there. However, in order to be the face of a sport, you have to be winning constantly. He has had a lot of domestic success with Man City, but the Champions League trophy is still eluding him.
On top of that, he hasn't been able to lead Belgium's golden generation to any silverware as well. I know this is not solely down to him, but in this soccer climate, you just need to win the big titles regularly if you are to be considered the best.
De Bryune still has enough time to tip the scales in his direction, but it may have to come through a change of clubs. We'll just have to wait and see about that.
Harry Kane
Like Haaland, Kane's claim to the throne rests solely on goals scored and trophies won.
He has already taken a place in the goalscoring elite, but winning titles has been a problem. I have no doubt in my mind that if fit, Harry Kane will score goals for any team in any league.
We can talk all about which clubs will be a good fit for him, but the point is that he will have to leave the Spurs if he is to maximize his chances of becoming the best. Daniel Levy's grand plans of making the club into a powerhouse have backfired lately, and Kane will be turning 27 this year.
The biggest contract of his career will be the next one, and if he has the ambition to really leave a mark on global soccer, he will need to go to a club where he can challenge for honors every season.
Neymar
Neymar always had the skills to compete with the likes of Messi and Ronaldo, but I feel he had not made the most of his talents.
The whole situation with his transfer to PSG and regularly making the headlines for the wrong reasons has left a stain that will be hard to wash out.
On top of all that, his relationship with the Brazilian soccer federation has not been the best as well.
His prospects of taking the crown are looking grim right now, but who knows? He may be able to turn a page once the two best players are out of the picture.
Neymar will be 28 this year, and he understands better than everyone that time is running out for him to show the world he can be the best.
It's hard to imagine him doing that with PSG, but there might be a return to Barcelona on the cards, which can revamp his career.
It's all a bit murky with Neymar, and I have no clue whether he will be able to find a good fit and concentrate on his soccer. If he does, he will always have a chance in my book.
Virgil van Dijk
Van Dijk has emerged as one of the most prominent defenders in the game and has already claimed a Champions League title after moving to Liverpool.
The Dutchman deserves all the praise he is getting; there's no doubt about that. He has been the key cog that Klopp was missing. And not just that. Van Dijk has practically made every other defender in the club a better player.
A true leader and a great professional, but alas, he's a defender. We all saw how he was snubbed for the Ballon d'Or even though he arguably had the best case of winning it.
This bias will probably haunt van Dijk for the rest of his career, but there's not a lot he can do about it.
I guess he has a decent chance of ranking next to players like Fabio Canavarro, and he might eventually get his hands on the Ballon d'Or if he keeps his form. However, I find it hard to believe that in this day and age, a defender will be the face of the sport.
Final Words
This wraps up my take on the players I believe can take over from Messi and Ronaldo. I'm curious to see your own suggestions, so be sure to leave a comment in the section below.
And if you're interested in more soccer content, don't hesitate to visit our soccer blog regularly.
AUGUST
Casino of the Month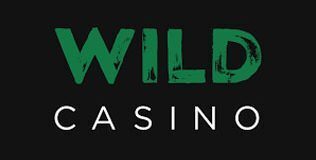 Welcome Bonus
250% up to $5,000
Read Review
Visit Site