Hide Bonus Offers
| | | | | |
| --- | --- | --- | --- | --- |
| #1 | Bovada Sports | 50% Up To $250 | Visit Site | Bovada Sports |
| #2 | BetUS | 125% Up To $2,500 | Visit Site | BetUS |
| #3 | MyBookie | 100% Up To $1,000 | Visit Site | MyBookie |
| #4 | Everygame | 100% Up To $500 | Visit Site | Everygame |
| #5 | BetOnline Sports | 60% Up To $1,000 | Visit Site | BetOnline Sports |
Which Players Will Make the European Team for the 2018 Ryder Cup?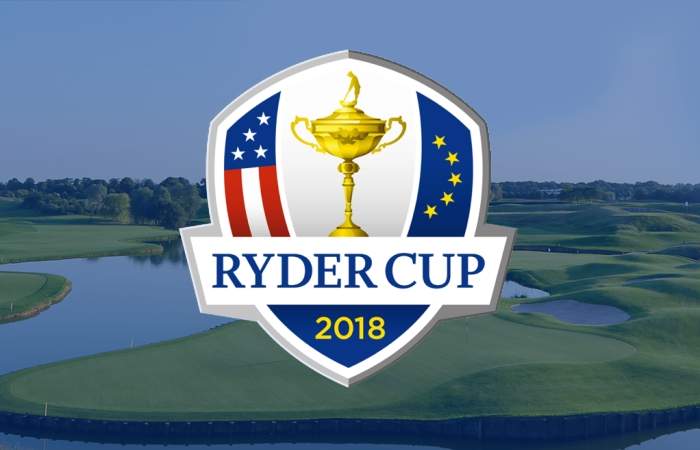 Get ready for some electrifying highlights, because the 2018 Ryder Cup will be nothing short of spectacular.
As an American, I'll be pulling hard for the red, white, and blue to get it done in Paris and retain the Ryder Cup.
But I'd be completely ignorant if I sat here and told you it's going to be a walk in the park for Captain Jim Furyk's squad. In fact, I'll go as far as to say that right now, I give the edge to the Europeans.
I think that Thomas Bjorn and the 12 men he'll be bringing with him to France will feature even more of a stacked lineup than the US team – and that's saying a lot.
The plan for this blog is to quickly identify the European roster and mainly focus in on who Captain Bjorn will be selecting as his captain's picks. When you see the pool of talent he has to choose from, it won't take you long to realize how formidable the "Blue and Yellow" squad will be.
Who Is Set in Stone?
Unlike the American side, the automatic qualifying is still going on for European players to try and make the team. With that being said, there are 7 names on the European side we can pencil in for who will be competing in Paris for the Ryder Cup.
Francesco Molinari
Justin Rose
Tyrrell Hatton
Tommy Fleetwood
Jon Rahm
Rory McIlroy
Alex Noren
Regardless of what happens over the next couple weeks, Bjorn knows that he'll be able to count on these 7 men to put up some points at Le Golf National.
Right now, Thorbjorn Olesen is narrowly hanging on to the 8th and final automatic qualifying spot, but that outcome will depend on how things shake out by the end of next week.
Eddie Pepperell can pass Olesen with a strong performance at the D+D Czech Masters in Prague, although it'll take something special.
Who Thorbjorn really needs to dodge is the quartet of players competing at the Northern Trust who can all pass him in the standings. I'm going to focus on those four players in the segments below, as well as two others who absolutely cannot be counted out when it comes to potential picks.
Whether or not Olesen stays inside the top 8 could be the difference of whether or not the 28-year-old Danish golfer gets to taste Ryder Cup Action this fall. Unfortunately for Olesen, the world-class players lurking for a captain's pick means there will be some really good players left off this roster.
Assuming Olesen is the 8th man on the squad, here are the 6 players who I believe are essentially competing for the last four spots.
Ian Poulter
I take it back. Ian Poulter is not competing with anyone for a spot on this team, because if he's not in the top 8 by September 3rd, he's an absolute lock to be picked. Kind of like the Tiger Woods situation for Team USA, there are absolutely no versions of Ian Poulter not being on this roster.
The 42-year-old Englishman has made 11 of his last 12 cuts, which includes a win at the Houston Open. He's added 5 other finishes inside the top 12 and was a quarterfinalist at the WGC-Match Play.
Do I really need to remind you how incredible Poulter has been at the Ryder Cup? Press play below, and you'll be reminded how cold-blooded this dude is when he's playing for his country.
Let's not waste any more time making a case for Poulter to be picked, because it's already a foregone conclusion.
Paul Casey
How good is the European team looking?
So good that Paul Casey is on the outside looking in as things currently stand. Casey has had one of his better years on the PGA Tour in 2018, finishing in the top 25 in 11 of his 16 regular-season starts. He won the Valspar Championship back in March, and I know he isn't afraid of the big stage.
But Casey hasn't played his best golf as of late, and with as competitive as it is for these last few spots, he could wind up missing out.
A strong performance at either the Northern Trust and/or the Dell Technologies Championship would probably be enough to solidify his spot, but at this point, there are no guarantees.
Look at the caliber of players still to go on my list, and you'll see why Casey isn't a sure thing.
Rafa Cabrera-Bello
Rafa Cabrera-Bello might not be as "household of a name" as some of the others on this page, but don't let that fool you into thinking he isn't a serious contender to be on the chartered team plane to Paris.
If the 29th-ranked player in the world is trying to convince Captain Bjorn he is in good form as the summer winds down, I must say, he is doing a pretty good job.
A 17th-place finish at the WGC Bridgestone Invitational propelled Rafa into a top-10 at the PGA Championship. Rounds of 68-69-65-64 at the Wyndham Championship landed Cabrera-Bello in 11th, and more importantly, back onto the short list of the possible captain's picks.
The 34-year-old Spaniard is known as a premium ball striker, and Le Golf National has already been deemed "a second-shot golf course." Well, I suppose the fact that Cabrera-Bello leads the PGA Tour in proximity to the hole from 150-175 yards, I'd say his iron game is in complete control.
If Bjorn really wants to key in on the guys who are rounding into peak form as we get closer to the end of September, he probably won't want to look past Rafa.
Russell Knox
Russell Knox is the guy on this list who I feel has the most to prove to Thomas Bjorn if he's going to be on the receiving end of a happy phone call from the captain.
Without giving away who is left on this list, let's just say that there are two European Ryder Cup stalwarts who are relying on a pick if they are going to be on this team.
That means that Russell's best opportunity to make this squad is to snag the 8th and final spot via automatic qualifying.
He'll have to play extraordinarily well at the first two Playoff events, but it's still within the realm of possibilities. As good of a putter as Russell is, I just have a hard time imagining Bjorn and his assistant captains will pull the trigger on Knox if it means passing up one of the two players listed below.
Henrik Stenson
Henrik Stenson is as good of a ball striker as there is on this planet, and I don't think many individuals in the golf industry would argue with that statement.
But an elbow injury that has been hampering him all summer was enough for Stenson to withdraw from the Northern Trust, adding to the uncertainty surrounding his Ryder Cup status.
Hopefully this is more of a precautionary WD than one that will keep him out of action for the remainder of the Playoffs, but that remains to be seen.
What Stenson does have going for him, aside from the fact that he's been a key contributor for Team Europe in each of the last two Cups, is how superb he is with his irons.
The PGA Tour leader in greens in regulation percentage (GIR) also tops the charts in strokes gained on approach shots.
Given the setup of the course, there is no way that Captain Bjorn will leave Stenson off this roster if he is healthy. Stenson's elbow injury not subsiding is about the only realistic way I could see the 42-year-old Swede not in France when September comes to a close.
Sergio Garcia
It's hard to believe I am talking about Sergio Garcia as someone who might not be on the 2018 European Ryder Cup Team. The 2017 Masters champ is in the midst of the worst funk in his 19-year career as a professional, as Sergio missed the cut in all four majors in 2018 for the first time ever.
I understand that getting the monkey off his back after winning the Green Jacket last April was a huge moment in Garcia's career. Getting married later in the year and having his first child 5 months ago are obviously going to take the focus off of golf in the interim.
It's Garcia's lack of concentration and inability to hole key putts that are really holding him back here.
After not qualifying for the FedEx Cup Playoffs (also a first), Sergio now has to sit back and wait, hoping he'll get the call from Bjorn.
Garcia has been an instrumental participant for the Europeans, and I don't suspect Bjorn will have any trouble remembering how big a factor Sergio has been during his 8 appearances as a member of the team.
Perhaps nobody has shown more passion and heart for this team competition than Sergio, and it's that enthusiasm that will hopefully outweigh Garcia's porous play over the past 8 months.
In the end, I think Sergio brings too much to the table to leave off the team. And this could be the event that gets the wheels spinning back in the right direction for the guy they used to call "El Niño."
Rehashing the Main Points
Any way you slice it, the European Ryder Cup team is going to be loaded.
Will the captain and his assistants decide to lean on veterans like Sergio Garcia and Henrik Stenson? Or perhaps they'll opt for the hot hand of Rafa Cabrera-Bello?
What I know for sure is that Ian Poulter will be part of the roster.
I already wrote a piece last week about which players are in the mix to be chosen for the US Ryder Cup team, so it was only fitting that I brought you up to speed on what's going on for the Americans' counterparts.
We're just one month away from the festivities, and I'm already counting down the days. As we inch closer to September 27th, I'll be releasing more Ryder Cup-related posts to keep us clued in to exactly what's going on.
Until then, enjoy the FedEx Cup Playoffs!