Which Player Goes 3rd Overall in the 2020 NFL Draft?

Joe Burrow is a lock to be the top pick in the 2020 NFL Draft. Barring something wild, Chase Young seems extremely likely to be second overall.
But who will be the third pick in the 2020 NFL Draft?
It's not just a fun question football fans are asking themselves. If your favorite team is picking third or could be in play to trade for that pick, you should be interested.
You can also bet on who will be picked third this year, so there's a financial aspect to this.
To cover all the bases associated with this, let's see what the odds and top options are for the 3rd overall pick in the 2020 NFL Draft over at BetOnline.
Odds for Who Will Go 3rd Overall
Ohio State cover man Jeff Okudah is the tentative favorite to be the third pick in the 2020 NFL Draft. When mock drafts first started trickling out, he was the lock with the Detroit Lions picking there and needing help at corner.
Our own Michael Wynn investigated Jeff Okudah's draft range and didn't bite on that logic, though.
Does that open the door to something crazy like Tua going early or Young sliding down a pick? Maybe it's Simmons, Brown, or a prospect we're not even considering.
Let's explore all routes for the third overall pick by breaking down the options provided at BetOnline and other NFL betting sites.
Jeff Okudah (+140)
Okudah is the best cornerback prospect in the draft. After trading away shutdown corner Darius Slay, there's little doubt the Lions could use him.
That said, there are a lot of elite draft prospects available at this spot, and Detroit did arguably replace Slay by signing Desmond Trufant.
Tua Tagovailoa (+165)
A lot of mock drafts have the Lions trading out of the third pick. That's surely the only way Tua Tagovailoa goes at this spot.
There have been whispers that the Lions could grab a signal-caller, but Matt Patricia needs to win now. Snatching up a long-term quarterback answer isn't the ticket.
Still, if Detroit trades down, Miami or LA (Chargers) could swoop in and give us the first big draft day trade of 2020.
Chase Young (+550)
This is a really nice price, should someone trade up to the two spot to get Tagovailoa or Justin Herbert.
There is also a slight chance the Redskins just draft a quarterback or view Okudah or Simmons as a better prospect than Young.
I like the value, but I'm not sure the logic is airtight.
Isaiah Simmons (+650)
If you ask Clinton Portis, the Redskins should draft Isaiah Simmons. The argument is solid, too, seeing as Washington actually has some terrific edge rushers and could arguably use Simmons more.
The Redskins are probably taking Young, though, which sends Simmons to three or lower. I actually have Detroit taking him in my 2020 Lions mock draft. It's between him or Okudah, and he offers insane value, so bettors have to at least consider it.
Field (+1600)
This is very appealing, as you're dealing with several options that teams potentially picking at the three spot could fall in love with.
Admittedly, most of the viable options at the three spot are spoken for in this prop. However, not listed are legit top-10 talents like Tristan Wirfs, Justin Herbert, Jedrick Wills Jr., Mekhi Becton, Jerry Jeudy, and CeeDee Lamb.
Derrick Brown (+1800)
Lastly, bettors can give Derrick Brown a look. Once thrust into the #1 overall pick discussion, Brown is a weird case of an absolute stud that has slid due to "no news."
Seriously, Brown is as disruptive as any defensive prospect, and he could be an interior menace for the next 10 years. Need and flashier options are pushing his draft stock down, but who wouldn't want this kid?
Who Will Be the 3rd Overall Pick in the 2020 NFL Draft?
You can look at 10 mock drafts, and they all have something different happening after the first pick. All anyone knows for sure is that Joe Burrow is (probably?) going first to the Cincinnati Bengals.
After that, things could get wild in a hurry.
While we surely need to prepare for utter chaos, we still can trust what teams need and who the best overall prospects are.
Right now, the Lions are picking third, and until they trade out of that spot, we need to assume they stay there and try to get better. Given Matt Patricia's defensive specialty and the fact that Detroit needs to win now, I am reversing course and buying back into Okudah being the play here.
Detroit gets to completely solidify their pass defense, while Okudah is that long-term shutdown cover man they'll need to replace Slay.
This is just one of many draft prop bets, of course. Check out the many others and the latest odds at the top betting sites for the 2020 NFL Draft.
AUGUST
Casino of the Month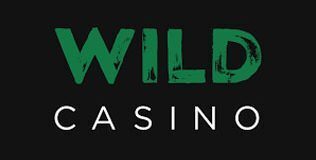 Welcome Bonus
250% up to $5,000
Read Review
Visit Site