Which Phoenix Suns Players Are Most Likely to Win NBA Finals MVP in 2021?

The Phoenix Suns have a chance at some serious history with the 2021 NBA Finals starting up.
Not only could the franchise win their first NBA title ever, but they could also help Chris Paul put the cherry on top of a Hall of Fame career.
Phoenix enters as the favorite to win the 2021 NBA Finals as the top NBA betting sites, and that naturally puts the focus on some of the players.
More specifically, bettors are wondering who will win the series MVP. With that in mind, let's break down the Phoenix Suns players most likely to win the NBA Finals MVP in 2021.
Chris Paul (+125)
CP3 is the obvious favorite to win the 2021 NBA Finals MVP.
This is his first appearance in the NBA Finals in his storied career, but he's got a great team around him, and the Suns are favored to win the series.
You can certainly bet against CP3 for a few reasons; he's old, he has historically failed intense moments, he gets hurt a lot, and his odds aren't very alluring.
All of that aside, Paul seems pretty dialed in. The fact that he not only reached the Western Conference Finals for the first time in his career – but actually won – may suggest he has finally gotten the playoff monkey off his back.
Paul also showed out in Phoenix's series-clinching win, scoring 41 points to send the Suns to the Finals.
I tend to think Paul is just going to stay hot now that he's so close to his first NBA championship.
Phoenix is favored, and if they do pull this off, someone else on the Suns would undeniably have to have a lights-out series to edge out CP3 here.
Everything is working in Chris Paul's favor. If you're not betting on him, you likely think the Suns will lose, or that another Phoenix player will completely outshine him.
Devin Booker (+225)
In my opinion, the only guy realistically threatening CP3 on his own team is Booker. Booker is one of the best scorers in the NBA, he's improved as a playmaker, and he has shined in big moments.
Considering this is Booker's first trip to the playoffs, it's pretty remarkable how well he's played.
Booker has topped 30+ points in seven games during this amazing postseason run, and few will forget the epic 47-point barrage he dropped in a deciding game six to oust LeBron James and the Lakers in round one.
The question with Booker is if he'll be needed. He will not have the same defensive and playmaking impact Paul would, while Paul's presence does tend to curb his scoring upside a bit.
If CP3 gets hurt or fades in this series, that's where Booker has a real opportunity to shine.
I'd probably want a better price to make that bet, but +225 really isn't bad for the top scorer on the team presently favored to win the title.
Deandre Ayton (+2000)
The other Suns player most likely to win the 2021 NBA Finals MVP is easily big man Deandre Ayton.
The Suns center has made a name for himself during this playoff run, as he's been a monster on the glass, has scored well inside, and has at times asserted himself defensively.
Let's also not forget that Ayton has fared quite well against The Greek Freak at times, too.
Giannis Antetokounmpo is shooting 14-of-35 (40%) when matched up against Deandre Ayton throughout his career. pic.twitter.com/O4GdOkvua0

— Evan Sidery (@esidery) July 4, 2021
The Suns are 5-1 against the Bucks with Ayton on the floor, as well.
Ayton has double-double upside every time he steps out onto the court, and if the Suns are going to win, he will probably need to make a positive impact.
Milwaukee has silenced some solid centers throughout their playoff run (Bam Adebayo and Clint Capela), but it's quite arguable Ayton is the best they've faced yet.
I don't think Ayton will win the 2021 NBA Finals MVP, but these +2000 odds deserve a dice roll.
Other Suns That Could Win NBA Finals MVP
Cameron Payne
Cameron Johnson
Mikal Bridges
Jae Crowder
Other guys like Dario Saric or Torrey Craig could step up their game for this series, but if you're looking for Suns players that could win NBA Finals MVP, your search likely ends here.
To be clear, I think the interest in Phoenix options has to be halted at the top three, but these guys should have at least had odds at the top NBA sportsbooks.
What if CP3 gets hurt? That would thrust Payne into a starting role, and we've seen him wreck in these playoffs.
Bridges and Crowder are two starters that go overlooked for Phoenix, too.
If those guys get hot with Milwaukee focusing on stopping the big three of the Suns, who is to say they can't do enough to get themselves in the conversation?
Johnson is a bit of a throw-in here, but you get the point.
I think the Suns are down to CP3, Booker, or Ayton, but when you're looking at the betting favorites (and seeking value), leave no stone unturned.
Betting on Who Wins the 2021 NBA Finals MVP
I'd like to see Giannis be healthy and guide the Bucks to a title, but I think there may be too many obstacles for Milwaukee to overcome.
This team could be gassed after outlasting Brooklyn and then enduring another fight with the Hawks. Throw in a Giannis injury and home-court edge for the Suns, and it's easy to see why Phoenix is the favorite.
On top of that, there is this running narrative for CP3 to finally get that elusive title.
Ultimately, I think it all builds into the Suns winning, and once they do, Paul will be tough to bypass for NBA Finals MVP.
Ayton offers elite betting value and is likely the only other Suns player I'd bet on. If you think Milwaukee wins, Giannis (+450) is probably the best bet, assuming he is healthy throughout the series.
If Giannis misses time, Khris Middleton and Jrue Holiday are also fine options, but I find it hard to believe the Bucks can win this thing at less than 100%.
For the Bucks' side of things, check out the top options to bet on if you think they win this series.
September
Casino of the Month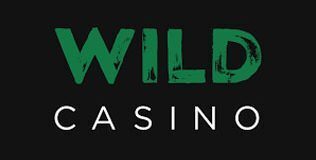 Welcome Bonus
250% up to $5,000