Which Nominee Will Win ESPYS Best MLB Player in 2021?

If we asked who will win Best MLB Player at the ESPYS any other season, Mike Trout would be the obvious answer. I mean, the guy may be the best baseball player of all-time when it's all set and done.
But Trout didn't have a great 2020 season, so the 2021 ESPYs award for Best MLB Player is more unknown. The nominees include a mix of great hitters and elite pitchers.
So, who will win the ESPYS Best MLB Player Award in 2021? Let's look over the nominees to find out.
Jose Abreu, 1B, White Sox
First baseman Jose Abreu has always been one of the better hitters in the MLB. He made the all-star team in 2014, 2018, and 2019, but his Chicago White Sox was never a playoff team.
Once the White Sox became a playoff team in 2020, people began to realize just how good Abreu was. Ultimately, his brilliance earned him the 2020 AL MVP.
The American League's best in 2020.

José Abreu is the AL MVP. ? pic.twitter.com/eWMVJpr74T

— MLB (@MLB) November 12, 2020
Abreu and the White Sox had a so-so start to the 2020 season. He hit just .250 in the month of July with one home run and three RBIs. The White Sox went just 3-4.
August is when Abreu showed he was a serious MVP contender. Abreu hit .330 for the month. He also slugged 11 home runs and 29 RBIs. He played his best baseball at the end of the month.
Chicago also showed they were top contenders. They won 12 of their final 14 games in August with Abreu being the driving force behind the offense.
He hit nine of his 11 home runs in that span, including a three-game stretch with six home runs. In that 14-game stretch, he improved his batting average from .247 to .315.
While the White Sox ended the season by going 13-12 in September, Abreu continued his great season. He hit .320 in September with seven home runs and 28 RBIs.
He had his best game of the season on September 12 in a 14-0 victory over the Detroit Tigers. Abreu went 4-4 with two home runs, seven RBIs, and five runs.
The White Sox finished the season 35-25 to make the playoffs for the first time since 2008. They lost their three-game series against the Oakland Athletics in the first round.
Abreu went 2-4 with a home run in Chicago's game 1 victory. Oakland won the next two games with Abreu going just 2-10.
Here's what he finished his season with.
.317 batting average
19 home runs
60 RBI (led MLB)
Won AL MVP
Abreu has struggled to replicate his 2020 season, but there's still plenty of time to turn it around this season.
Regardless, he was awesome last year, and fully deserves to be in the running to win Best MLB Player at the 2021 ESPYS.
Trevor Bauer, SP, Reds/Dodgers
Starting pitcher Trevor Bauer may be a bit of a controversial player, but I don't think anyone doubts his ability to pitch.
After joining the Cincinnati Reds midway through the 2019 season, Bauer struggled with a 6.39 ERA in 10 starts. Everyone knew he was a better pitcher than that. He showed it in a big way in 2020.
Bauer dazzled in his first start of the season. He struck out 13 batters while allowing just one run over 6 1/3 innings. He allowed a combined one run over his next three starts, with 28 strikeouts in 21 innings.
His ERA spiked from 0.68 to 2.13 after back-to-back starts of allowing over three runs. He got back into a grove in his next three starts.
The Reds ace had 29 strikeouts across his first three starts of September. He also allowed just two runs. He closed the regular season with one of his best performances. Bauer went a season-high eight innings, allowing just one run on four hits against the Milwaukee Brewers.
He finished the season with stellar numbers.
5-4 W/L record
73 ERA
79 WHIP
100 strikeouts
Bauer's ERA, WHIP, and strikeouts ranked top three in the majors.
Cincinnati made the playoffs for the first time since 2013. Bauer had a masterful performance in game 1. He pitched 7 2/3 innings, allowing just two hits with 12 strikeouts. The problem was the Reds offense didn't score a single run in the series.
A fantastic season earned Bauer the NL Cy Young Award.
The Los Angeles Dodgers signed Bauer to a 3-year, $102 million contract in the offseason. He kept up his strong play this season with a 2.57 ERA, 0.97 WHIP, and 129 strikeouts. His strikeouts rank second in the majors.
In a stacked Dodgers rotation, Bauer has been the best of the bunch this season.
Shohei Ohtani, OF/SP, Angels
While we talked about Jose Abreu and Trevor Bauer's great 2020 season's, Shohei Ohtani's success comes in 2021 after a brutal 2020 season.
The two-way star only pitched in two games in 2020 before being shut down with a flexor strain in his elbow. His hitting stats weren't much better with a .191 batting average, seven home runs, and 24 RBIs.
Everyone knew Ohtani was capable of so much more. He showed his true potential in 2021 – so much so that he's a real threat to win the 2021 MLB MVP.
We'll start with Ohtani's pitching this season. He allowed one run or less in four of his first five games of the season. Two of those games saw Ohtani allow just one hit. He did however walk six batters in each outing.
Ohtani allowed either two or three runs in his next four starts. However, he did strike out 28 batters over those four games. He allowed just two runs across his most recent two starts with a combined 14 strikeouts. His 2.58 ERA ranks fourth in the AL.
His hitting numbers are even more impressive. He has a .265 batting average, a .633 slugging percentage, and a .984 on-base plus slugging percentage. The latter two stats rank top three in the AL.
While his contact numbers are good, his power numbers are even better. Ohtani leads the majors with 23 home runs and is third in RBIs with 54. His great numbers have a lot to do with his consistency.
In April, May, and June, Ohtani's home runs numbers are eight, seven, and eight. His RBIs are 19, 21, and 14. The biggest improvement in his game this season is his walks. After taking just three walks in April, he upped it to 13 in May and 14 in June.
We haven't seen a two-way star like Ohtani in a long time. It's amazing to see a player excel as both a hitter and a pitcher. A strong second half of the season could go a long way to potentially winning AL MVP.
Corey Seager, SS, Dodgers
We highlighted Jose Abreu and Trevor Bauer's 2020 success. For Shohei Ohtani, we focused on his 2021 season. For shortstop Corey Seager? It's all about the 2020 postseason.
Now, it's not like Seager didn't have a good 2020 regular season. He had a .307 batting average with 15 home runs and 41 RBIs. He even had a two-homer game on September 6 against the Colorado Rockies.
Seager struggled in the first two rounds of the playoffs. He hit just .277 with four RBIs. However, he turned it on in the NLCS against the Atlanta Braves.
Check out what he did in that series.
.310 batting average
5 home runs
11 RBI
His .310 batting average was nice, but how about five home runs and 11 RBIs in seven games. Seager had three RBIs in a game just three times in 52 games during the regular season.
He matched that total in a four-game stretch during the series. His strong performance earned him NLCS MVP.
The Dodgers made their third World Series appearance in four years. Seager's hot play continued into the series. He went 8-20 during the World Series with two home runs and five RBIs. He recorded his first four-hit game of the entire season in game 4.
Another strong performance from Seager allowed the Dodgers to win their first World Series since 1988. He became the first player since David Freese in 2011 to win NLCS MVP and World Series MVP, while also becoming the first SS to claim the award in 10 years.
Corey Seager becomes the first SS to win #WorldSeries MVP in 10 years. pic.twitter.com/0U4eH6oOsx

— MLB Stats (@MLBStats) October 28, 2020
Between the two series, Seager hit .347 with seven home runs and 16 RBIs.
Across a full 162-game season, his pace would be 87 home runs and 199 RBIs. Obviously, that would never happen but it's still cool to show how impressive his 13-game run was.
Seager was off to a solid start in 2021 but he suffered a right-hand fracture after being hit by a pitch on May 15. He hasn't played since, but he should return in early July.
We'll see if Seager can reclaim his postseason form when he returns from injury.
2021 ESPYS Best MLB Player Prediction
This is an interesting group of nominees because just about all of them struggled in one year, but excelled in the other.
Jose Abreu hasn't done enough in 2021 for me to consider him. As fun as Shohei Ohtani is to watch, his 2020 struggles can't go unnoticed, either.
I'm going with Trevor Bauer over Corey Seager because of his consistency. After winning Cy Young in 2020, Bauer is having an all-star season in 2021. Seager obviously had a great postseason run, but I'd like to see him become an MVP contender across a full season.
So far, Ohtani has the inside track to win this award in 2021. We'll just have to see who steps up in the second half of this season.
Looking to bet on the 2021 ESPYS or simply want to brush up on it to gauge who will win the top awards? Check out some more ESPYS award predictions below.
AUGUST
Casino of the Month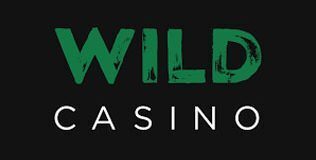 Welcome Bonus
250% up to $5,000
Read Review
Visit Site