Which NFL Teams Can't Afford to Lose in Week 11?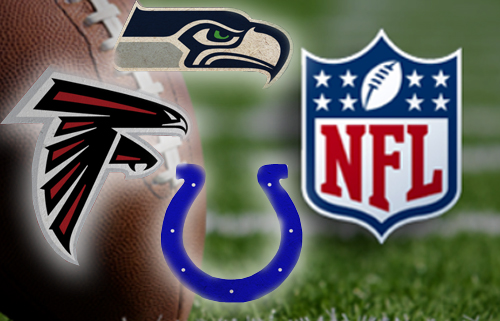 Incentive and narrative are two things that tend to get lost on sports bettors. Despite players and coaches being just as human as you, it's easy to forget that the little things impact them just as much.
Emotion can be very key and can easily impact crucial plays or even entire games. This is one reason why teams standing on their last leg or having their backs against the wall can often respond with a huge game.
Desperation is a heck of a thing. If your season is hanging in the balance, there's a record on the line, or you can win some hardware – whether it be a division crown or a title – you're bound to play a little harder than usual.
That obviously isn't always the case, but I do think it's something to consider before you place bets in any given week.
With that in mind, let's consider a handful of teams that may be bringing a little extra something to their week 11 NFL contests. More specifically, these teams are looking at a pretty brutal fate if they can't pull out a clutch win this week.
All odds referenced below were taken from SportsBetting.ag 11/14/2018. These odds may have changed since the time of this writing.
Seattle Seahawks
Few teams need a win more than the Seahawks. After losing to the 9-1 Rams for a second time this year, they now have no shot of claiming the NFC West crown, which means their only path to the playoffs resides as a wild card.
That could be tricky, seeing as ten other teams either share Seattle's 4-5 record or are in way better shape. One of those teams comes to town in front of the 12th Man this Thursday night, and it's fair to assume the 4-4-1 Green Bay Packers are about as desperate.
The difference here is that the Packers could potentially still suffer a loss here and work their way up in their division.
Seattle doesn't have that luxury, and losing a tiebreaker to Green Bay only to fall further out of the playoff picture would probably put the nail in the coffin for the Seahawks.
Fortunately, Vegas likes Seattle on Thursday. The Seahawks walk into their rivalry matchup with a solid -2.5 advantage at top NFL betting sites like SportsBetting.ag.
Atlanta Falcons
The Falcons are probably just as desperate. Like Seattle, Atlanta is a paltry 4-5, and another loss could kill any hopes of making a playoff run.
Atlanta is also in a very tough division, as the 8-1 New Orleans Saints look like locks to win the NFC South. Even if they don't, getting past them and the 6-3 Carolina Panthers feels like quite the tall order.
Much like the Seahawks, the Falcons have no choice but to get hot and sneak into the NFC playoffs by nabbing one of two wild-card spots.
That could be easier said than done, especially since the team may be deflated after a brutal road loss to (gulp) the Cleveland Browns.
Yuck, I know.
The good news is that Atlanta does control their own destiny. Even at 4-5, they host the Dallas Cowboys in week 11, head to Green Bay in week 14, and along the way face three teams with losing records.
The road still won't be easy, but knocking out the Cowboys and Packers would put the Falcons in position to get the job done. Losing to Dallas this week would drop them to 4-6, however, and make a climb almost impossible.
This is another spot where Vegas could come to a team's aid.
Atlanta is a solid -3.5 favorite at home, and prior to the bad loss in Cleveland, they had ripped off three wins in a row. It's not crazy to think they bounce back here and up their home record to 4-2 on the year.
Indianapolis Colts
The NFC isn't the only conference with some desperate pro football teams. Over in the AFC, Andrew Luck and the Colts are trying to dig themselves out of a nasty 1-5 hole.
It's been working pretty well so far, as Indy has ripped off three straight wins and isn't too far behind the 5-4 Cincinnati Bengals for the conference's last wild-card spot.
The AFC South isn't a lost cause completely, but with the Texans at 6-3 and the 5-4 Titans looking good, Indy's best route to the playoffs may be to nab that wild-card spot.
Whatever their path ends up being, it all starts this week when they host the Titans.
If Tennessee's league-leading defense smothers the Colts and steals the win, Indy drops to 4-6 and can probably forget about the division.
With five teams fighting for two AFC wild-card spots, a loss this week may kill Indy's playoff hopes altogether.
Again, Vegas tends to favor the home team, and this clash between the Titans and Colts won't be any different. Luck and company come in with a light -2 point spread per SportsBetting.ag and make for an attractive bet this week.
Summary
It's pretty amazing how much hangs in the balance every single week in the NFL, but week 11 specifically may crush a few teams even with several weeks left on the schedule.
Of the lot, the Seahawks, Falcons, and Colts are probably facing must-win situations, even if they don't care to admit it.
The worst part is that their week 11 showdowns are far from easy.
That being said, if you're looking for value or for teams certainly ready to give it their all, these three teams could be interesting bets to target. It can't hurt that they're all at home, either.