Which NFL Team Is Going to Draft Jordan Love?

The more scouts study Jordan Love as an NFL prospect, the more they start to fall in love with his potential. While it seems fairly clear that Joe Burrow and Tua Tagovailoa will be the first two QBs off the board, betting on who will be the 3rd quarterback taken is actually an NFL Draft prop bet you can place right now.
If you'd rather take a direct route on Jordan Love's draft situation, one of the most reliable NFL betting sites has set the line at "16.5." In fact, you can even get +120 on your money if you think that the former Utah State signal-caller will be plucked off the board within the first 16 picks.
I think that's an extremely enticing prop given the likelihood that it happens.
The majority of organizations have their quarterback situation settled, and there are still a few notable free-agent veterans lurking on the open market. Nevertheless, this 6'4" 225-pound prospect from Bakersfield, CA, could be the future face of several NFL franchises.
In particular, I see 4 teams that should draft Jordan Love.
Miami Dolphins
The Dolphins drafting Tua Tagovailoa seems like it's going to happen, but let's bounce around a different scenario. If the Redskins pass on Chase Young and instead take Tua, the domino effect that causes could have Jordan Love on his way to South Beach at pick #18.
Aside from picking at #5, Miami owns the 18th and 26th picks in the 2020 NFL Draft.
In the event that Tagovailoa is off the board when Miami is on the clock, the Fins could instead take Tristan Wirfs at #5 and plan on taking Jordan Love with their next pick.
All signs are pointing toward Ryan Fitzpatrick being under center for the Dolphins when the 2020 season gets underway, so this would give Love some time to get situated and familiar with the playbook. By the time the 2021 campaign arrived, the keys would be handed over to Jordan.
Los Angeles Chargers
Just because my Chargers three-round mock has Justin Herbert landing in LA doesn't mean the Bolts have thrown in the towel on considering Jordan Love. Without initiating contact with the likes of Cam Newton or Jameis Winston, it looks like Tom Telesco and the organization is ready to move forward with a rookie QB.
But what happens if Washington gets frisky and selects Tua Tagovailoa and the Dolphins decide to draft Justin Herbert with the 5th pick? Are the Chargers suddenly going to wait until pick #37 to draft a backup for Tyrod Taylor?
I don't think so.
We don't even have direct confirmation that Telesco and his staff have Herbert rated higher than Love in the first place. So yeah, Love going to Los Angeles is still well within the cards.
Las Vegas Raiders
Armed with Derek Carr and a rejuvenated Marcus Mariota, the Raiders aren't really going to spend one of their two first-round picks on a quarterback, are they?
If you are asking me to get inside the heads of Mike Mayock and Jon Gruden and predict what they are going to do, you'll have better luck playing the slot machines adjacent to your gate at McCarran Airport. While I swear some of the slots in Vegas are rigged with an unjust amount of house advantage, I can't swear that Vegas isn't toying around with the idea of drafting Jordan Love with the 12th or 19th pick.
Let's say my Raiders mock draft with predictions starts out on point with Vegas selecting CeeDee Lamb at #12. What if they decide to cut ties with Carr and draft Love to compete with Mariota? After all, inking Marcus to a three-year deal worth nearly $18 million doesn't exactly reinforce confidence that Derek Carr will be taking over in Sin City.
New England Patriots
If Mel Kiper thinks the Patriots will draft Jordan Love, then who am I to disagree?
With a quarterback depth chart that is led by Jarrett Stidham and an aging Brian Hoyer, you can't tell me Bill Belichick isn't at least contemplating taking a quarterback with the 23rd pick. It's hard to picture a scenario in which at least three QBs aren't off the board (Burrow, Tagovailoa, Herbert), but Love sticking around past the first 22 picks is a reasonable expectation.
Unless "The Hoodie" is fully convinced that Stidham can carry the load and lead the Pats to an AFC East title, he's got to seriously look at drafting Jordan Love in the first round. After coaching Tom Brady for the past 20 years, Jordan's ability to escape the pocket and extend plays with his feet has got to be something that'll captivate Coach Belichick.
Final Thoughts
After Noah Davis took a look at the teams most likely to draft Justin Herbert, it felt natural to take a peek at who will be pursuing Jordan Love. It's still a bit early to make a final call, but I do think the Raiders are a team to keep tabs on.
If we see Carr's real estate agent put Derek's Sin City lot up for sale, that'll be the indicator that Mark Davis is proceeding without Carr as part of the plans. That'll also be a telltale sign that Jordan Love could be the face of the Vegas franchise for the next 10-12 years.
As a "702" native, that sounds pretty exciting.
AUGUST
Casino of the Month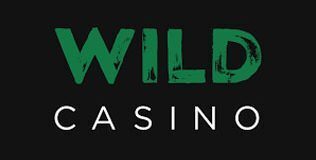 Welcome Bonus
250% up to $5,000
Read Review
Visit Site