Which Movie Has the Most Oscars Nominations in 2020?

The 2020 Oscars are set up to be one heck of a ride. They're largely elegant, but due to this year being loaded in virtually every category, it's actually going to be rather thrilling as well.
Let's just hope they don't announce the wrong winners.
I know, it's wild that we've even seen that happen before, but that just goes to show you that the Oscars really aren't ever as predictable as some would have you believe.
Even when it comes to nominations and betting favorites, it's still hard to know for sure what to trust. You can get a head start with my 2020 Oscars sleeper picks, but it also makes sense to just consider which movie has the most Oscars nominations in 2020.
Which Movie Has the Most Oscars Nominations?
Joker leads the way with 11 Oscars nominations. Surprised? You shouldn't be. The Joaquin Phoenix flick about the origin story of the most famous Batman villain known to man stretched a lot further than anyone imagined.
Phoenix was predictably amazing as a loner dealing with mental illness — one that was forced into a corner by society and fought back with horrific results.
Throw in the brilliant direction from Todd Phillips, a strong story, and painfully authentic material that resonated with many, and Joker was a sneaky gem.
A massive blockbuster hit and a home run for comic book fans, Joker also delivered for the Academy thanks to its lack of fear in shining a light on an otherwise uncomfortable conversation.
What Was Joker Nominated for at the Oscars?
Best Picture
Best Director
Best Actor
Best Cinematography
Best Costume Design
Best Film Editing
Best Makeup/Hairstyling
Best Score
Best Sound Editing
Best Sound Mixing
Best Adapted Screenplay
Joker has received nominations in 11 categories, while 1917 and Once Upon a Time in Hollywood are right behind the comic book film with 10 each.
That still shows just how impactful this film was, as getting to the decision-makers behind the Oscars is no easy task.
Joker's success at this high of a level is pretty shocking, but it's even crazier when you see just how much this movie could take home at the Oscars.
It's pretty unlikely that Joker does a clean sweep here, but it's probably even less likely it doesn't come away with at least one big win.
The question for fans of entertainment betting, of course, is which major categories Joker will win an Oscar for.
Will Joaquin Phoenix Win Best Actor?
It sure looks like he will. The Best Actor field at the 2020 Oscars is deep and extremely talented, but Adam Driver (Marriage Story) is probably his only realistic threat.
Phoenix has already racked up some awards for his amazing turn as The Clown Prince of Crime, scoring impressive victories at the Screen Actors Guild Awards and the Golden Globes.
BetOnline has Phoenix as a massive -1200 favorite, though, which means betting on the Joker star at this point is a pretty fruitless endeavor.
Will Todd Phillips Win Best Director?
Phillips faces an uphill battle to nab Best Director at the 2020 Oscars. The Joker director delivered a well-mapped-out film that ran much deeper than the origin story of a popular comic book villain.
Joker was sharply edited, shot cleanly, and took its time to develop the characters, as well as the story.
All that said, Sam Mendes (-175) is the clear favorite at this point, and Phillips (+3300) has the worst odds of any nominee in the Best Director category.
Will Joker Win Best Picture at the Oscars?
This doesn't seem all that likely. Joker is a movie that tells an important story about perception, mental health, and how society treats people.
It was also pretty ugly in spots and came dangerously close to glorifying murder and revenge.
That fine line between empathy and support is tough to comb, and while Joker actually does it beautifully, it's hard to separate the stink of that from the art that's been produced.
Sad, but true. That, and the field for Best Picture is stacked. This year's Best Picture nominees are all home runs, and they have valid cases across the board.
The winner will very likely be 1917 (-175), while Parasite (+300) or Once Upon a Time in Hollywood (+400) look to be the logical threats.
Still, Joker was perfectly made and still left a lasting mark. It's not impossible the Academy ignores that. At +1200, it may be worth a dice roll at your favorite sites that offer entertainment betting.
How Many Awards Will Joker Win?
It's tough to say, but you can start with one, almost certainly. Joaquin Phoenix feels like a lock to win Best Actor, while there are still absolutely arguments for this film to take home Best Director and/or Best Picture.
If you plan on betting on the 2020 Oscars, it may be a good idea to do some extra research to nail down just how likely those upsets are, of course.
Elsewhere, Joker could be in line for Best Cinematography, Best Costume Design, Best Film Editing, Best Makeup, Best Score, Best Sound Editing, Best Sound Mixing, and Best Adapted Screenplay.
Obviously, the film could win any/all of those awards, but the Oscars I'd really be pressing for are Best Costume Design, Best Film Editing, Best Makeup, and Best Score.
I personally loved the music behind this film, as Hildur Guðnadóttir's score is hauntingly beautiful. Joker could win up to 11 Oscars on February 9th, but the movie more realistically should net four or five.
Summary
If you were wondering which Oscars movie had the most nominations, you now know it's Joker.
I don't expect Todd Phillips' flick to completely own the 2020 Academy Awards, though, so if you plan on betting on the Oscars this year, keep in mind the other movies that have a ton of nominations.
That said, Joker was very well done and deserves all of the recognition it gets. Phoenix should win Best Actor, and I'd have zero qualms about any of the other awards going to this film, either.
September
Casino of the Month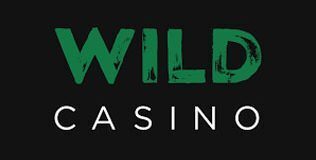 Welcome Bonus
250% up to $5,000