Which MLB Team Wins the NL East in 2020?

Let's tour the National League divisions and find out where the betting value lies. I'll begin in the highly competitive NL East, where four teams won at least 81 games in 2019. The Braves hoisted the division crown with a 97-65 mark, although it was the Nationals who ended up getting the last laugh.
Washington got red-hot during the postseason en route to winning their first World Series in franchise history.
The NL East odds portray how close of a race this is expected to be, as everyone but the Marlins seems to have a genuine chance at capturing the division.
NL East Odds to Win
Washington Nationals
+200
Philadelphia Phillies
+350
As long as your NL East prediction isn't the team in South Beach, I can't fault you for who you pick. It's easy to make a case for the Braves or the Nationals based on last year's results, but the Phillies are also stockpiled with talent.
The best MLB betting sites think the Mets will be right in the mix, so as I stated before, place a bet on anyone other than the Marlins, and you'll probably be in for a sweat.
Atlanta Braves (+200)
Rather than spend a ton of time telling you how much I like Ronald Acuna in 2020, I'll sum it up and tell you that he was my pick in this NL MVP odds and prediction post. On top of having Ronald swatting homers and stealing bases, Freddie Freeman is one of the most dependable batters in the game. Ozzie Albies is a serious up-and-comer, and Atlanta replaced the power void left by Josh Donaldson's departure by signing Marcell Ozuna to a one-year deal.
Mike Soroka leads a young pitching staff that is hoping to get something out of Cole Hamels. However, with Kyle Wright and Ian Anderson waiting in the wings, the Braves are in good hands either way.
Washington Nationals (+200)
Losing Anthony Rendon stings like a fire ant sinking his teeth into your skin, but the rest of the Nationals 2019 World Series squad remains intact. Most importantly, the trio of Max Scherzer, Stephen Strasburg, and Patrick Corbin is coming back to eat up a whole bunch of innings.
Juan Soto heads a well-rounded lineup, and their bench is probably the deepest in the game. If Trea Turner and Adam Eaton can stay healthy while Victor Robles takes the next step in his development, there's no reason to think the Nats couldn't contend for another World Series title.
At the very least, they are going to win a lot of games and be in the hunt to win this division.
New York Mets (+325)
Before you write off the Mets thinking the NL East is a two-horse race between the Braves and the Nationals, let me point out two important facts.
Jacob deGrom is the two-time defending NL Cy Young champ and is favored for a "three-peat." Pete Alonso smacked a league-high 53 homers as a rookie in 2019 and is hungry to prove he's not just an NL MVP sleeper.
In fact, Pete Alonso might just be the most lethal power hitter in the game.
Luis Rojas is going to need to get production out of Marcus Stroman and Steven Matz in his first year at the helm, but signing proven veterans like Rick Porcello and Michael Wacha helps ease the pain from losing Noah Syndergaard to Tommy John.
Philadelphia Phillies (+350)
We'll see if Zack Wheeler is worth $118 million, but the Phillies had to get Aaron Nola some help at the top of the rotation.
Jake Arrieta is slowly fading away, and Vince Velasquez hasn't been consistent. The good news is Philly has two of the top NL ROY sleepers in Spencer Howard and Alec Bohm. Howard could be thrust into the starting five as early as opening day, and it won't be long until Alec Bohm takes over as the Phillies' everyday third baseman.
I love the addition of Didi Gregorius and am confident that Rhys Hoskins is a premier first baseman. If Joe Girardi can start getting the max out of Bryce Harper on an everyday basis, watch out for Philadelphia blitzing past everyone in this division.
Miami Marlins (+15000)
I could entertain you with reasons as to how and why the Marlins will compete for the NL East title in 2020, but we all have much better things to do. The batting order resembles that of a AAA team, and the pitching staff is headlined by guys most of the baseball community hasn't heard of.
Are you familiar with Sandy Alcantara, Caleb Smith, and Pablo Lopez?
The bottom line is Derek Jeter is yet to accomplish anything that should have you even remotely thinking Miami is going to be good anytime soon.
Prediction – Who Wins the NL East in 2020?
This is perhaps the hardest NL division to predict a winner, but the Braves lineup is simply too potent to ignore. Speed and power are plastered up and down, and Mike Soroka isn't the only reliable starter in the fray.
Max Fried won 17 games in 2019 and struck out 173 batters across 165.2 innings. Fried built up a ton of confidence a season ago that should easily translate into the upcoming campaign. I like what Mike Foltynewicz brings to the table as a #3 starter, and it's not impossible that Felix Hernandez reinvents himself.
Cole Hamels was pretty good last year in Chicago and could provide a lot of depth for this rotation.
All in all, +200 is more than a reasonable price to back the Braves to win the NL East division.
More MLB Division Previews With Odds and Predictions
AUGUST
Casino of the Month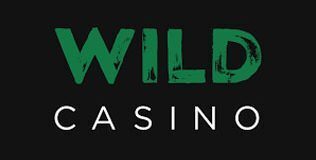 Welcome Bonus
250% up to $5,000
Read Review
Visit Site