Which MLB Player Will Hit the Most Home Runs in 2020? Odds, Top Contenders, and Prediction

The long ball returned in 2019 in a big, big way. After just three players reached the 40-HR plateau in 2018, ten players hit at least 41 jacks a season ago. A rookie blasted out a league-high 53, and five guys hit at least 45.
The Yankees' single-season record of 267 home runs was shattered by not one but four teams, including the Minnesota Twins, who clubbed out a preposterous 307 home runs. Considering that the deep fly is as prevalent as it has ever been, betting on who will hit the most homers in 2020 is a fun proposition.
The online sportsbooks have introduced this market, and I'll highlight some favorites and showcase a sleeper. Ultimately, I'll make a prediction.
Let's begin by taking a peek at the odds for who will be the MLB regular-season home run leader in 2020.
Most Home Runs Odds for 2020
Vladimir Guerrero Jr.
+3300
Joey Gallo tops the betting sheet, and nobody should be all that surprised. After two consecutive seasons with at least 40 homers, Gallo was limited to just 70 games and 241 at-bats in 2019. And the dude still plopped 22 balls over the fence.
In case you were wondering if Gallo's bat will be warmed up by the time the season gets underway, he tweeted out the following to ensure fantasy baseball enthusiasts he'll be locked and loaded.
The Rangers outfielder is definitely someone to keep an eye on, but let's start evaluating some of the other contenders.
Aaron Judge (+1000)
A delayed start to the season means Aaron Judge might be ready for Opening Day. Nevertheless, he's still nursing a cracked rib, and his status is murky at best. Taking into account that Judge has missed 110 regular-season games over the past two years, I'm a bit wary of counting on him to stay healthy in 2020.
Aaron's aggressive mindset at the plate is going to lead to lots of home runs, but I'm not a fan of his +1000 price tag when it comes to placing this bet. Especially taking into account the other guy listed at the same number.
Pete Alonso (+1000)
Pete Alonso launched 53 taters in 2019 and broke the single-season record for most HRs by a rookie. However, one look at his numbers in AA and AAA in 2018, and perhaps we should have seen this coming.
The Mets first baseman tallied 36 homers and 119 RBI in just 132 games during stints in Binghamton and Las Vegas and was a total beast during his collegiate days at Florida. While most of the attention in the Big Apple is on guys like Aaron Judge and Giancarlo Stanton, I think it's safe to say that Pete Alonso is the most dependable power hitter in the Empire State. He's also an NL MVP sleeper seriously worthy of a bet.
In short, latching onto last season's home run leader at +1000 is a total bargain.
Mike Trout (+1100)
Missing 28 games and still producing 45 homers clues you in on the force that Mike Trout is in the batter box. Widely regarded as the best player in baseball, it's a scary thought for opposing pitchers that Trout is still smack-dab in the middle of his prime. It's even scarier to think that Mike will now benefit from added protection thanks to Anthony Rendon hitting behind him in the lineup.
Arguably the best five-tool player this generation has seen, it's easy to get caught up with how well-rounded Trout's game is and forget that he's a lethal home run hitter.
Let me remind you that the AL MVP favorite hit a home run every 10.4 AB in 2019 — the lowest mark in baseball.
Christian Yelich (+1800)
Anyone who thought Christian Yelich's 36 homers in 2018 were a fluke was sorely mistaken. In fact, the Brewers outfielder smacked 44 long balls in 2019 despite missing 32 games. Christian was on pace to blast 50+ and win his second MVP Award in a row, and nothing suggests that he's going to slow down in 2020.
Playing in a small market like Milwaukee might prevent Yelich from getting more national attention, but the cat is out of the bag. Christian is the most complete player in the National League, and he's going to be hitting lots of home runs at Miller Park for the foreseeable future.
Ronald Acuna Jr. (+1800)
My pick to win the NL MVP in 2020 is in for a massive year. Ronald Acuna Jr. hit 41 homers for the Braves in 2019, and all signs are pointing toward him being even better in 2020. Ronald won't turn 23 until mid-December, and he's surrounded by potent hitters.
It's hard to imagine that a leadoff hitter would be considered as a player who could lead the league in home runs, but that's the day and age we're currently living in. Heck, if I was Atlanta skipper Brian Snitker, I'd be getting Acuna Jr. as many possible at-bats as I could, too.
Eloy Jimenez (+2800)
Ready for a sleeper who could lead the MLB in home runs in 2020?
Eloy Jimenez battled injuries last year and appeared in just 122 games for the White Sox, but it was more than enough time to make his presence felt. The highly-touted outfielder from the Dominican Republic finished his rookie campaign with 31 jacks, and he's one of the major reasons fans in the South Side of the Windy City are hopeful about their team.
It's unclear where Rick Renteria is going to bat Eloy in the order, but my guess is he could be sandwiched somewhere between Jose Abreu and Edwin Encarnacion — possibly in the cleanup spot.
That bodes well for Jimenez's chances of bombing lots of baseballs over the outfield walls.
My Prediction
Every MLB player I referenced on this page is a big-time home run hitter. But if I had to narrow it down to who I think will rake out the most round-trippers in 2020, it's kind of hard to bet against Pete Alonso.
We saw what Alonso achieved last year, leading the Majors with 53 bombs, and we all remember the show he put on during the 2019 Home Run Derby. The +1000 odds attached to Pete being the MLB regular-season home run leader in 2020 aren't incredibly enticing, but they're not too unreasonable, either.
In my opinion, there's more than enough value to hop on board and see what pans out.
AUGUST
Casino of the Month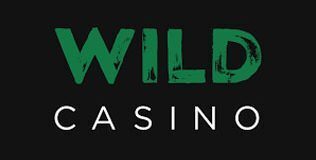 Welcome Bonus
250% up to $5,000
Read Review
Visit Site