Which MLB Pitcher Will Record the Most Wins in 2021?

There are all sorts of ways to get money down before the baseball season begins. Targeting MLB win totals is one way, betting on who wins each division is another. Odds are out for a series of individual awards, and you can even bet on who will be the HR leader in 2021.
If you head to BetUS, you can also bet on which pitcher will record the most wins in the upcoming year.
Let's take a look at those odds and discuss some of the candidates.
Most Wins By a Pitcher Odds for 2021
Gerrit Cole leads the way, although the odds are evenly dispersed among a number of qualified contenders. Shane Bieber and Yu Darvish shared this title in 2020 with eight wins apiece, while Cole was among the four who were next in line with seven.
Going back to 2010, at least one pitcher has registered at least 20 victories in every full season but one.
| | | |
| --- | --- | --- |
| Year | MLB Wins Leader(s) | # of Wins |
| 2020 | Shane Bieber, Yu Darvish | 8 |
| 2019 | Justin Verlander | 21 |
| 2018 | Blake Snell | 21 |
| 2017 | Jason Vargas, Clayton Kershaw, Carlos Carrasco, Corey Kluber | 18 |
| 2016 | Rick Porcello | 22 |
| 2015 | Jake Arrieta | 22 |
| 2014 | Clayton Kershaw | 21 |
| 2013 | Max Scherzer | 21 |
| 2012 | Gio Gonzalez | 21 |
| 2011 | Justin Verlander | 24 |
| 2010 | Roy Halladay, CC Sabathia | 21 |
21 wins could be the magic number again in 2021. However, only a handful of names figure to have the resources necessary to achieve that lofty total.
Gerrit Cole, New York Yankees
2019 Win Total: 20
2020 Win Total: 7
Any concerns as to how Cole would transition from Houston to the Big Apple were quickly put to bed during his first season in the Pinstripes. Gerrit's 2.84 ERA in 2020 was right on par with his mark with the Astros, and his 94 Ks in 73 innings confirms he's still a strikeout machine.
Relying heavily on his 97-98-mph four-seamer, Cole mixed in his off-speed stuff almost a quarter of the time to ensure hitters were kept off-balance.
Gerrit Cole's Pitch Selection in 2020
Pitch Type
# of Pitches Thrown
% of Total Pitches
Four-Seam Fastball
635
52.8%
Slider
294
24.4%
Curveball
207
17.2%
Changeup
67
5.6%
Playing a full season in the Bronx pitching alongside one of the best lineups in the MLB, Gerrit's realistic floor (assuming he stays healthy) is around 17-18 wins. This guy is an absolute workhorse who's logged 200+ innings four times since 2015.
Jacob deGrom, New York Mets
2019 Win Total: 11
2020 Win Total: 4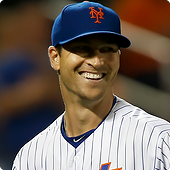 Before you gang up on the Mets bats for not giving Jacob deGrom enough run support, you might want to check with the data. New York scored 49 runs during deGrom's 68 innings this past season, or an average of 6.49 runs/nine innings. To put that number in perspective, it was the second-highest mark in the National League behind only Zach Davies (6.88).
It's a bit of a head-scratcher that Jacob only tallied four wins in 2020 after boasting a sturdy 2.38 ERA. Also worth noting is the fact that deGrom has never accumulated more than 15 wins in a season.
Having said of all that, we're talking about the favorite to win the NL Cy Young and a guy who's toting a 2.10 ERA since the start of 2018. Adding Francisco Lindor to the lineup gives deGrom's projected win total a bump, and remember, he's just 32-years-old.
In other words, Jacob's still in the heart of his prime.
Trevor Bauer, Los Angeles Dodgers
2019 Win Total: 11
2020 Win Total: 5
Trevor Bauer has only topped 12 wins once before, but he's never been surrounded by a lineup that's littered with All-Star caliber players. And he's never entered an MLB season coming off sporting a sizzling 1.73 ERA and a lights-out 0.795 WHIP.
Bauer tossed a career-high 213 innings in 2019 and made 11 starts in 2020, and he's all systems go for a full workload in 2021. Any pressure that comes with his three-year deal worth $102 million is second to the pressure Trevor places on himself.
"I know what kind of pitcher I am. I know how hard I work, how much knowledge I've amassed and how far I've come. So if I have something to prove, it's to myself, always. I hold myself to a much higher standard than anyone else holds me to."
Set to take the hill every fifth day in what's a fairly weak NL West Division, I'm sure "BauerOutage" has his eye on 20+ victories in the upcoming campaign.
Shane Bieber, Cleveland Indians
2019 Win Total: 15
2020 Win Total: 8
It's difficult to put into words how dominant Shane Bieber was in 2020. Perhaps the best way to sum up his epic season is to shine a light on the fact that he won the pitching Triple Crown and received all 30 first-place votes in the AL Cy Young voting.
Those who think Shane might have emerged out of nowhere and that last year could be an outlier, think again.
"The Biebs" led all pitchers in 2019 in complete games (3) and shutouts (2). His BB9 rate (walks per nine innings) was tops in the American League and he struck out 259 batters in 214.1 innings.
No matter how you slice it, it's hard not to slot Shane at the top of any 2021 fantasy baseball SP rankings.
Three Candidates in San Diego
Going back to 1961, there have been three instances of a team having three pitchers get to 20 wins.
Baltimore Orioles, 1970
Baltimore Orioles, 1971
Oakland A's, 1973
Could it happen for a fourth time in 2021 in America's Finest City?
Probably not, but it's not out of the realm.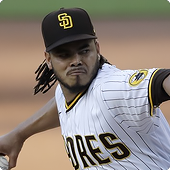 Yu Darvish tied Shane Bieber for the most wins in 2020, and Blake Snell is just three years removed from racking up an MLB-high 21 victories. And yet you can make the case that Dinelson Lamet is the Padres pitcher with the best opportunity at leading the Major League in wins.
The 28-year-old righty turned heads a season ago generating a 2.09 ERA and whiffing 93 batters in 69 innings. What caught my eye were his astonishing 0.855 WHIP and his video-game-like .161 BAA (batting average against).
The Friars led the MLB in stolen bases last season, ranked 3rd in runs scored, 4th in homers, and 4tyh in OPS. Their batting order is even deeper in 2021 and should produce even more runs for their pitchers.
With their top trio priced between +1800 and +2200, you may as well take a flier on the "1-2-3 punch" in San Diego.
Three More Names to Consider
My initial thoughts are that Clayton Kershaw and Walker Buehler could be somewhat limited during the regular season. Dave Roberts has the luxury of turning to the likes of Julio Urias, David Price, Dustin May, and Tony Gonsolin on the days that Trevor Bauer isn't pitching, as the goal is to have Kershaw and Buehler primed for the postseason.
With that in mind, I'm not going to be rolling the dice on anyone in Los Angeles not named Trevor Bauer. On the flip side, I am willing to endorse wager on the following three names.
Lucas Giolito
Aaron Nola
Jack Flaherty
Access more details regarding this trio below.
Most Pitcher Wins Prediction for 2021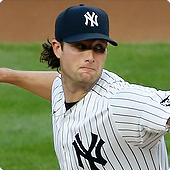 It sounds like the easy way out, but I have no interest in fading Gerrit Cole in this particular market. Betting on which pitcher records the most wins in 2021 isn't just about backing one of the most assertive hurlers in the game. It's about targeting a dynamic pitcher who's in an envious situation.
Enter the guy who inked a $324 million deal with Yanks.
Studying Cole's setting in the Empire State, it's not just that he's efficient and reliable. It's not just that he consistently logs innings and boasts an incredible SO9 rate (strikeouts per nine innings).
We also have to factor in that Gerrit received more run support in 2020 than any other pitcher in baseball. 7.64 runs/9 innings to be exact.
To stay on theme with examining the best pitchers in baseball, check out the blog below.