Which Horses Can Beat Justify in the 2018 Preakness Stakes?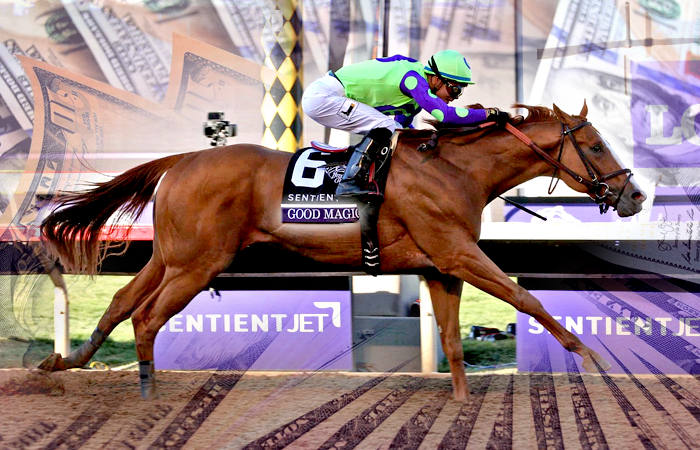 Justify went into the 2018 Kentucky Derby as the main favorite, and the undefeated colt made good on that backing by Vegas. As convincing as that win was, Justify wasn't alone going into the first leg of the Triple Crown, and this remains an inexperienced horse.
The big wins, pedigree, and talent all make Justify daunting, and his -250 odds don't help lower his expectations.
Justify is set up to win again at the Preakness Stakes on May 19th, and when the dust settles, that's probably exactly what ends up happening.
Once the post draw is official and the top Preakness Stakes betting sites have been able to adjust their odds, however, bettors will need to ponder whether or not there is a valid alternative bet or (gasp) more than one.
The knee-jerk reaction is that Justify is alone in this field.
That was probably somewhat the case all along going into the Kentucky Derby, but the pack was at least tight initially. The talent and overall competition wasn't weak, either.
That might be different when you look at the Preakness Stakes, which boasts fewer viable threats thanks to a shrunken field and numerous horses pulling out of the Triple Crown's second stanza.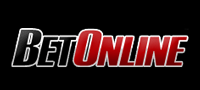 BetOnline Is Our Featured Betting Site for
the 2018 Preakness Stakes
Latest 2018 Preakness Stakes Odds
At first glance, Good Magic is the only truly worrisome contender, and everyone else is just fodder for the horse racing cannon.
You can be the ultimate judge, but a good starting point is assessing the value each horse brings to the table and then gauging if they're actually threats.
Here's a look at the latest 2018 Preakness Stakes odds as of right now:
This is a tiny field, and once the final post draw is official, it's possible it's even smaller. Now might be a good time to hop on these odds, however, as post positions and the final field could cut up these currents odds and see bettors losing precious value.
Regardless, there's probably only a handful of legit challengers going into the Preakness Stakes.
The Top Threat – Good Magic
Good Magic is the obvious top threat. He gave Justify a mild run for his money at the Kentucky Derby, finishing in second place. He'd been impressive before that as well, so depending on where he comes out of the gates, he could be a very interesting bet at +300.
That price was previously at +350, so even with this being written prior to Wednesday's post draw, Good Magic is increasingly being looked at as a very real threat.
The big question, of course, is if Good Magic can actually stage the upset and/or if there are any other horses for bettors to eye in this race.
Other Challengers
In terms of odds and production, Quip might be the next horse up to give Justify a strong push. Winner of the Tampa Bay Derby and runner up in the Arkansas Derby, Quip knows elite competition and can hang with the best.
The only problem here is that Quip hasn't really been placed in a "speed" setting, and it's difficult to gauge if he'll be able to keep up with the faster horses at the Preakness Stakes.
Still, at +1600, this is a challenger worth monitoring throughout the week.
Bravazo (+1800) may be another horse to consider, simply because he's won three races, and Calumet Farm has been very productive (8 wins!) at the Preakness Stakes.
Consistency hasn't been Bravazo's calling card. He finished just 6th at this year's Kentucky Derby and was 8th at the Louisiana Derby. Those disappointing showings lower his chances here, but he's a proven winner that offers some nice upside.
Diamond King (+1600) is technically another colt to keep an eye on here, both because Vegas is paying mind to him and because he's taken first in four of six career starts. The length of the Preakness Stakes makes him less of a problem for the field, but he does push the pace and is a fine sleeper to track.
One other horse that I can't help but mention is Noble Indy.
Todd Pletcher's colt was a huge disappointment (17th!) at the Kentucky Derby but had three wins and a third-place run in its previous four starts. This is a talented and well-trained horse that has run well against solid competition like Lone Sailor, My Boy Jack, Bravazo, and others over the course of his short career.
I'm not saying Noble Indy is the top Preakness Stakes sleeper to target, but he's tied for the best long-shot price (+3300) and may have the talent to shock.
Will Anyone Beat Justify?
Ultimately, you're looking for a straight-up winner here. I do think all of these challengers have a case to place or show this weekend, but if picking someone to actually take out Justify, it's probably Good Magic or bust.
Justify is built for this race, and it's certainly worth mentioning that he ran a slightly slower time than American Pharoah at the KD despite running on a wet track.
This horse is starting to feel pretty special, and I'm not seeing any other horses that REALLY stand out as scary challengers.
That doesn't mean you can't or shouldn't toss any flier bets on other options in this field, but the smart money continues to be on Justify. It'd be nice if his price improved prior to this weekend, but if -250 is as good as it gets, bettors may want to hop on that early.
Another way to potentially cash in on Justify's dominance is by betting on Bob Baffert's beauty to win the entire Triple Crown.
I think the Preakness Stakes sets up as a breeze for Justify, and then he'd just need one more win to convert a nice +115 bet and etch himself in horse racing history forever.
While I don't think Justify loses here, the top challenger is Good Magic. If you're down for taking on some risk, the +300 bet isn't a bad flier bet to hedge some heavy action on Justify.