Which Celebrities Are Supporting Trump in the 2020 US Presidential Election?

Celebrity endorsements are par for the course in modern politics.
Given the traditional left-leaning politics of the entertainment business, you would perhaps expect few celebrities to be throwing their support behind Donald Trump's re-election campaign. However, that is not the case.
Yes, Biden has his fair share of celebrity supporters. But, despite what you might think, Trump's celebrity adorers come from all kinds of backgrounds and have excelled at the very top of their fields.
You will find plenty of dedicated Trump supporters among actors, musicians, and even those involved in the combat sports arena.
Let's take a look at ten of the most notable star supporters of Trump ahead of the 2020 presidential election.
Kid Rock
A vocal supporter of President Trump, it's no surprise to see musician Kid Rock getting behind the re-election campaign.
Rock supported Trump in his Michigan campaign event in September, throwing his support behind the 45th president of the United States.
Trump and Rock enjoy a very good relationship, with the musician visiting Trump in the White House, and both men enjoying the odd spot of golf together.
50 Cent
Surprised to hear of rapper 50 Cent's support of Trump in the 2020 presidential elections?
If so, you wouldn't be the first to assume that Cent, real name Curtis James Jackson III, wouldn't be interested in the race to the Whitehouse. But he is. That's despite previously referring to Trump's presidency as "an accident."
Jackson has opposed Trump in the past but has now thrown his support behind the Republican leader. Why? It seems that Biden's tax proposals are the reason for the "In Da Club" star's newfound sense of urgency.
Roseanne Barr
The star of her now-canceled Roseanne show, Barr has never been afraid of telling it how it is.
When it comes to the 2020 presidential election, it seems highly likely that Barr will vote for Trump once again. I can't say that for certainty, but it would be a very strange 180 turn for the former comedian if she suddenly jumped camps.
Barr for Trump? I wouldn't expect anything else, based on her public support for the current president.
Dana White
UFC President Dana White is another longtime fan of Trump. More than this, he classes himself as a close friend of the 74-year-old.
White is not the only celebrity involved in the fight game to endorse Trump. Conor McGregor, Colby Covington, Mike Tyson, and many other active and former bruisers have also expressed their support for the incumbent president.
However, White will always credit Trump for having a hand in saving mixed martial arts, and in particular, the UFC. As such, the organization is, as a whole, a friend to Trump.
During the final debate on October 22, the UFC and Team Trump even joined forces for a big YouTube ad.
Jon Voight
Hollywood legend Jon Voight is another celebrity who supports Trump.
That's despite Trump and Voight's daughter, Angelina Jolie, sharing a well-documented history of clashing over many issues. Still, Voight is adamant that Trump is the right man to lead the United States forward, and is using every inch of his star power to try and make his message as loud and clear as possible.
Voight has released a series of videos endorsing Trump for the 2020 election, such as his "To my fellow Americans" addresses.
Kirstie Alley
The Cheers star is another vocal supporter of the current president. Alley will no doubt be looking to her fellow Americans to elect Trump once more.
If you are betting on the 2020 presidential election, Alley might be someone you want to turn to. If her claims are correct, the actress has voted for nine of the last ten winners of the US presidential elections. This year? She's voting for Trump.
If she is being honest, this is crazy!
Ted Nugent
At Trump's rally in Michigan, musician Nugent referred to the 45th president as the "Greatest president in our lifetime."
That's some way to support your candidate, Ted. You have to admit that this guy is probably going to be the last person to turn their back on Trump. Will his ability to influence fans help the president to re-election in 2020?
That remains to be seen.
Here's a clip of Nugent expressing his admiration for Trump.
Stacey Dash
The star of the 90s teen movie Clueless is another surefire vote for Trump in 2020.
Dash has previously claimed to have been "blacklisted" for being a conservative in Hollywood, but that has not stopped her from being forthcoming with her support of the current president.
Dash was once a Democrat who voted for Barack Obama in 2008, before perceiving the 44th president as a "divider."
Trump can definitely count on Dash's support in the poles.
Kelsey Grammer
Another star of 80s classic Cheers, and the excellent Frazier, Grammer has never shied away from his Republican leanings.
Grammer has also spoken about his admiration for Trump numerous times in the past. Last year, the actor praised the current president while referring to the rest of Washington as "clowns."
James Woods
Legendary Hollywood actor James Woods has been a Trump supporter ever since the business magnate got involved in politics.
Woods has claimed to have paid the price for his support of Trump, from being de-platformed on social media, to being dropped by his agent. Still, he is unwavering in his commitment to see Trump re-elected this year.
The 73-year-old is often found tweeting about the president, and it's safe to say that he will be behind him all the way in his campaign to win a second term.
Are You Betting on the 2020 Presidential Election?
Perhaps you are keen to get your money down on the winner of the 2020 presidential election. Whether you have a hunch or a formula, why not find out where to bet on the 2020 presidential election?
If you are struggling to get your head around how presidential election betting works, you can check out my FAQs. I provide answers to various questions that should make sense of everything.
Here are some more posts that you might also enjoy reading.
August
Casino of the Month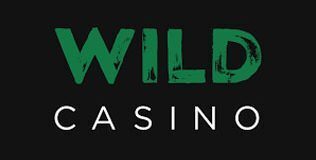 Welcome Bonus
250% up to $5,000