Hide Bonus Offers
| | | | | |
| --- | --- | --- | --- | --- |
| #1 | Bovada Sports | 50% Up To $250 | Visit Site | Bovada Sports |
| #2 | BetUS | 125% Up To $2,500 | Visit Site | BetUS |
| #3 | MyBookie | 100% Up To $1,000 | Visit Site | MyBookie |
| #4 | Everygame | 100% Up To $500 | Visit Site | Everygame |
| #5 | BetOnline Sports | 60% Up To $1,000 | Visit Site | BetOnline Sports |
Which Artist Will Win The Comeback on American Idol Season 19?

You haven't been able to bet on American Idol since season 19 began, but it's always possible the best sites for betting on American Idol offer props in the near future.
In the name of the mere chance to bet on perhaps the best reality TV show ever, I thought I'd take a look at how the competition is going.
The Top 9 have been announced, and to my surprise, most of the would-be contenders I loved during the auditions are mostly gone. That will force me to think bigger when it comes time to offer my final American Idol 2021 predictions, but there is potentially something else to bet on now.
American Idol, likely in an effort to liven things up a bit, introduced quite the twist with the announcement of The Comeback.
Back are last season's ill-fated stars, such as Arthur Gunn and Louis Knight (among others), and they're competing for a spot in the Top 10.
Which Comeback singer will make the final cut and – unfairly or not – get a chance at redemption against the original nine contestants from season 19?
I'll break down my five favorites and offer a prediction for who will win American Idol's Comeback competition.
Who Competed in The Comeback?
Cyniah Elise
Nick Merico
Aliana Jester
Franklin Boone
Faith Becnel
Arthur Gunn
DeWayne Crocker Jr.
Makayla Phillips
Olivia Ximines
Louis Knight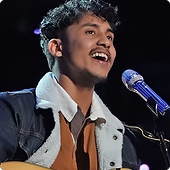 Ten artists in all gave it a go during American Idol's Comeback show, with powerhouse talents like Gunn, Phillips, and Knight being the most memorable from last season.
It is extremely debatable whether this process was fair to the current season 19 cast members, as all of these singers had the benefit of going through season 18 and have loyal followings.
Agreed, but only one of them will make it out of The Comeback competition, and they will take their place in the Top 10.
Is that still an unfair advantage? Perhaps, but America can choose which individual gets a second chance, and once in, the voters will decide if they still deserve to keep advancing.
Now that you know who got a second chance at being named the American Idol winner, let's go over my five favorite performances from April 19th.
5 Threats to Make the Top 10
This process probably is not fair, but the next show isn't until May, so there could be plenty of time for entertainment betting sites to offer props for this.
With that possible, it makes sense to look at the most likely threats to steal that 10th spot for when the competition picks back up.
It is impossible for all 10 contestants to nail their final shot, and even if they did, you need to trim the fat in a sense to decide who deserves one more chance at stardom.
With that in mind, here is a quick look at the five best Comeback performances.
Aliana Jester
Lionel Richie once said Jester reminded him of a young Whitney Houston, which is certainly high praise.
She was one artist that seemed to disappear once the live shows switched to the contestant's houses, so I was pleased to see her return and get another shot.
Jester was much more noticeable this time around as he offered her take on Lady Gaga's "I'll Never Love Again".
Much more composed and displaying a terrific blend of tone, control, and power, Jester announced herself as a real threat to emerge from the Comeback competition.
The problem? She's going up against some serious heavy hitters. In a vacuum, though, this performance was basically flawless, and certainly keeps Jester in the Top 10 conversation.
Olivia Ximines
Forever known for her energy on stage, Olivia Ximines reminded everyone what she brought to the table with the upbeat "Say Yes".
I don't know how this will play for voters, just because there's no real emotional depth to work with. That said, Ximines has so much personality, a nice tone, and natural stage presence.
This was undeniably the funnest Comeback performance, and there was nothing wrong with what Ximines did from a technical perspective.
It was fun, but did it stand out and separate her from the rest of the competition?
Arthur Gunn
The man who (probably) should have won last season was back to reclaim his would-be throne.
Gunn took on the daunting "Iris", and attached his trademark gravely tone to an iconic Goo Goo Dolls hit.
Gunn was his usual vintage self here, as he always feels like he stepped right out of a room filled with CCR bandmates.
The guy is seasoned, raw, and oozes stardom. However, he didn't really do anything new with this massive hit, and it's arguable he is a bit thin beyond his killer tone.
It was enough to get him in my Top 5 here, but was it enough to get him back into the rat race?
Makayla Phillips
Chills. I was a tad harsh on Phillips last year, as I noted her poppy tone and overall star appeal, but I saw her as a cliche', watered down American Idol contestant.
I don't think I was totally wrong when looking at the artist she was last season, but she seemed to fix any of those issues since the last time we saw her.
Phillips floored me with a truly emotional and powerful rendition of Demi Lovato's "Anyone".
The tone, power, and emotional depth was all easy to see. Phillips laid it all out there for everyone to see, and she has the talent to get even better.
If she is not the favorite to get to the Top 10, she's at least very close.
Louis Knight
After Gunn, Knight was one of my favorite artists last season, as he was just so effortless. He was a magician at the piano, he was incredibly unassuming, and he had a sweet, soft tone.
Knight can slay any song, but he opted to drop an original on everyone during his Comeback performance. It was so good that it felt like a song we'd heard a hundred times.
Knight's tone, fluidity, and range are really tough to top, and a lack of power could be his only real downfall. The originality factor also makes him a compelling case as a true artist.
Predicting Who Will Win The Comeback
Much like last year, this is going to be a tough call. I felt Jester was better than she was last season, and Ximines is probably the "most fun" of the group.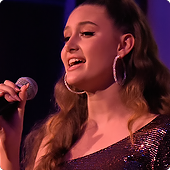 Gunn was my pick for most of last season, but I've come to find he's heavily reliant on his tone.
Louis Knight has the softest voice in this Comeback competition, and his magic at the piano makes him a real threat.
But did anyone move you more than Makayla Phillips?
Phillips always had the vocals to impress, but in season 18 she felt a bit too watered down to go the distance.
That ultimately proved to be true, but in this Comeback performance, I saw serious depth matched with her solid tone and stellar power.
I won't be shocked if Gunn gets aboard the redemption tour, and Knight is plenty viable. But Phillips may be the total package here, and a powerful comeback performance may punch her ticket into the Top 10.