Where Will Kyle Lowry Play in the 2021-22 NBA Season?

The writing appears to be on the wall that Kyle Lowry is not long for the Toronto Raptors. It's not an easy pill to swallow for Lowry, the longtime Raptor, not the Toronto franchise.
However, the franchise has fallen quite a bit since winning the title two years ago, and after trading DeMar DeRozan to acquire said championship, it's clear the organization isn't afraid to make changes.
Toronto may not have much of a say here, of course. The Raptors opted not to bring back assets in a prospective deal for Lowry this year, and he's scheduled to hit free agency this offseason.
Unsurprisingly, the top sites for betting on the NBA already wonder where Kyle Lowry will play next season. You can bet on the potential Kyle Lowry landing spots for 2021 too.
To help you come to a prediction, let's explore the latest Kyle Lowry free agency odds.
Odds for Where Kyle Lowry Will Play in 2021
The latest odds for where Kyle Lowry will play next year have him staying in Toronto. Bovada is the only NBA sportsbook currently offering this bet, but I'm sure more will push out a litany of NBA player props like this once the regular season ends.
Toronto makes some sense here, as Lowry might have loyalty toward the franchise, and perhaps he doesn't want to play for another team.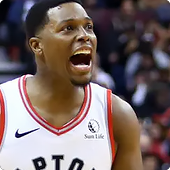 There is the reality that he's already secured a championship, too, so perhaps he just takes the money the Raptors give him (if they offer him a contract) and stays with the team he knows best.
Of course, there is reason to believe Lowry will take his talents elsewhere, and if you bet that way, there is nothing but value staring at you.
I'd argue more options should exist here, especially since an emerging team like the Knicks reportedly has an interest in landing an established point guard like Lowry.
If that is true, you could probably tack on other big players like the Nets, Bulls, and a handful of other teams.
You can really only work with what the top NBA betting sites give you, of course, so bettors may have to decide based on the betting options listed above.
Assessing Kyle Lowry's Potential Suitors
So, how should you bet when it comes to predicting Kyle Lowry's 2021 NBA team? First, you probably want to gauge how likely it is that Lowry even leaves Toronto in the first place.
I doubt he's driven by the money, and an aging veteran should realize his chances of winning in Toronto at this point are basically non-existent. Due to that, I think he leaves the Raptors, and bettors should be assessing all other options they can bet on.
Let's go over all of the options and decide which fit makes the most sense.
Toronto Raptors
I would not be doing my job if I didn't take a second to look at the Raptors. They're the betting favorites to keep Lowry in town, after all.
Why would Lowry stay here? This is where he makes the most money, this is where he's spent the last nine seasons of his NBA career, and Toronto might be able to convince him they can win.
Toronto does have some nice pieces, and it probably hasn't been easy not having traditional home games. Lowry could sign a massive deal, and if things go south, he can always eye a trade out of town (that would net the Raptors some assets) down the road.
Miami Heat
The Heat presently tie for the second-best odds to land Kyle Lowry. They, along with the Philadelphia 76ers, were the most rumored Kyle Lowry destinations ahead of this year's NBA trade deadline, after all.
Miami has a need at point guard. Jimmy Butler and Bam Adebayo are a nice one-two punch, and a healthy Victor Oladipo should be useful. Add Lowry to the mix, and Toronto suddenly has one of the best starting lineups in the Eastern Conference.
Kendrick Nunn, Duncan Robinson, and Tyler Herro aren't sacrificed in this move, either, which was probably the big hangup in trade talks with Miami in the first place.
There is also talk of Miami pursuing DeMar DeRozan, who Lowry is best friends with, and played with for years in Canada.
Bleacher Report's Greg Swartz recently touched on this idea.
"DeRozan is an excellent playmaker and scorer who would fit in perfectly on the wing with Jimmy Butler. Would Lowry and DeRozan each take a major pay cut to team up again?"
For Lowry, he might still be able to get paid, he calls South Beach home, and he helps Butler compete for a title. If Miami could toss in reuniting with DeRozan, how does he say no?
Philadelphia 76ers
This is still an odd fit for me. If Lowry wants to "go home" he can head back to Philly and wrap up his career, though, and the current #1 seed in the east certainly gives him a title contender to roll with.
I imagine those are the two main selling points. The Sixers are close to a title run if they can just stay healthy, and Lowry went to Villanova and was born in Philadelphia.
The match checks out here. My only issue is I don't really know how Lowry fits in with Ben Simmons. Lowry is best when he dominates the ball. He can work off the ball fine, but Simmons really needs the ball in his hands to be a threat.
Philly seems to be back in the mix already, too, with reports suggesting a potential sign-and-trade deal looming.
The 76ers are looking to bring Kyle Lowry home this offseason. ? https://t.co/H5DAzJuA0C pic.twitter.com/JwxM5cOd6O

— theScore (@theScore) April 28, 2021
I am sure Philly can figure it out – and the dots connect easily here – but fit is a question mark for me.
Lowry is obviously only getting older, but he would potentially nudge the 76ers to be the favorite to represent the east in next year's NBA Finals.
Los Angeles Clippers
How much does Lowry like the bright lights of LA? How badly does he want to win another ring? If those end up getting emphatic "a lot" and "very," then yeah, bettors need to seriously consider aiming high with the Los Angeles-based NBA franchises.
The Clippers stand out a bit more than the Lakers for two reasons; they have a far bigger need for a marquee point guard, and their arrow is probably trending up a bit more.
Provided Kawhi Leonard and Paul George don't randomly force their way out of town, the Clippers are the younger, sleeker LA team. LeBron James is aging, and part of Lowry must want to take King James out at some point before his career is over.
The Clippers have a collection of viable point guards, but they don't have a single reliable option they know they can turn to every single night. Lowry would give them that.
Los Angeles Lakers
You're getting immense value if you bet on Kyle Lowry going to either LA franchise, and honestly, these are probably shots worth taking.
This won't be where the money is, but if Lowry wants another run or two at a ring, he should give both the Clippers and Lakers serious consideration.
Both teams were rumored to be interested in making a move to acquire him in a trade, but nothing materialized. If the price is right, you better believe they'll give Lowry a look in the offseason.
Fit is a question with the Lake Show, of course. The team already has some ball-dominant players, with King James sticking out like a sore thumb here.
Still, Lowry would give them an elite facilitator and big-time shot-maker, and that'd undoubtedly help keep their title-winning window open a tad longer.
Predicting Kyle Lowry's 2021-22 Landing Spot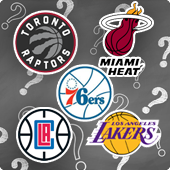 Ultimately, it's hard for me to look at Kyle Lowry's NBA future and see him in Toronto. The Raptors won the title two years ago, but they arguably over-achieved after Kawhi left, and this season they regressed sharply.
Even if Lowry wants his money and/or would like to close out his career with the Raptors, he has to consider all of the losses that might come with it.
Toronto might want to keep a loyal veteran and give this another go, too. But Lowry is 35, and that'd be a lot of money to commit to a potentially regressing player for a team that's likely not going anywhere.
All signs point to Kyle Lowry playing elsewhere next year, so I'm not buying the -125 odds for him to stick with Toronto at all. No matter what team you believe signs Lowry, I'd make any other bet other than that one.
Of course, my favorite bet is Miami. They were reportedly the closest to acquiring him before the deadline last year, Jimmy Butler specifically wanted Lowry, and Lowry himself liked the idea of playing in South Beach.
Lowry reportedly wants a two-year, $50 million deal this offseason, and if the Heat can find a way to make that happen, I think that's where he goes.
Miami made it to the NBA Finals a season ago, and they still have a good roster that is close to contending again. Lowry could be the last piece to their championship puzzle, and at +300, I think that is a bet worth making.