Where Will Gareth Bale Be Playing Next Season?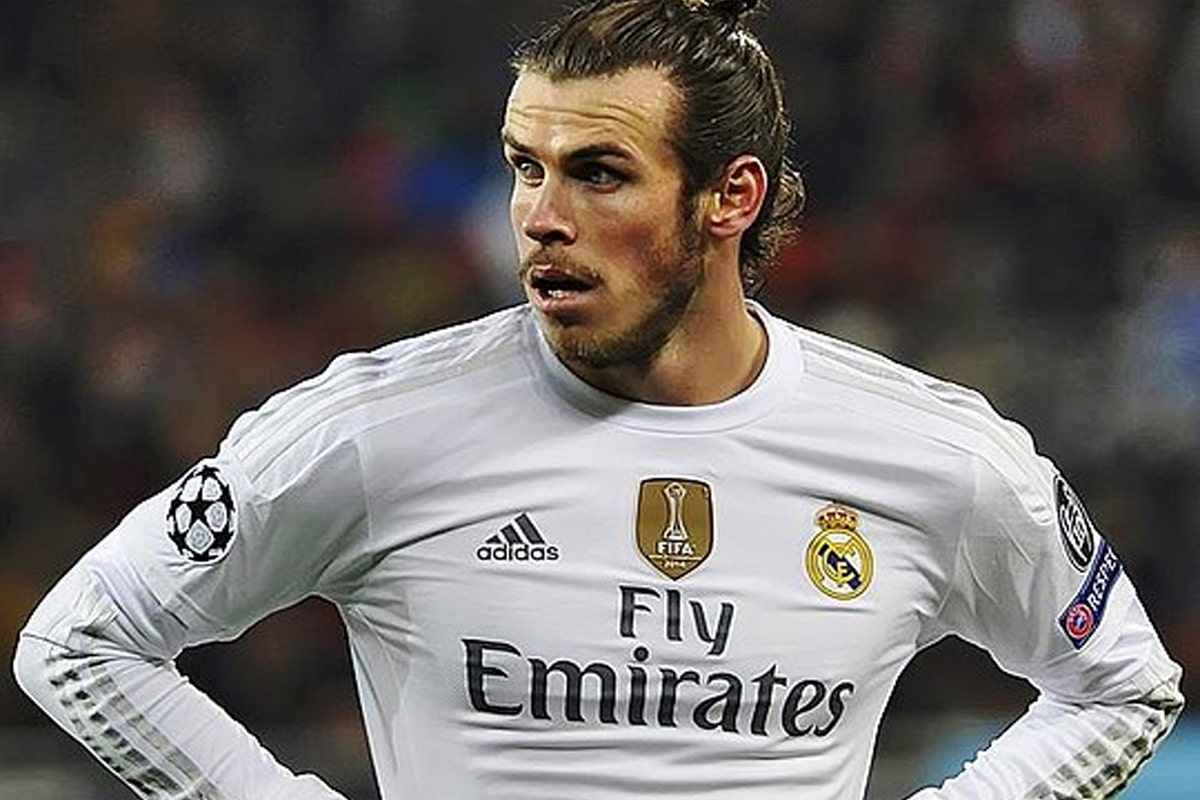 Gareth Bale has been linked with a number of clubs after falling out of favor with the Real Madrid fans — and more importantly head coach Zinedine Zidane.
Although the Wales international has helped the Spanish giant win countless trophies — including last season's Champions League thanks to a wonder goal in the final — he is widely regarded as a scapegoat for the failures the Madrid club has experienced this season.
With Cristiano Ronaldo moving to Juventus last summer, it was expected that Bale would be the one to step up, but a less-than-stellar goal return coupled with an injury problem has resulted in Bale receiving much of the blame for Real's poor season.
With his every touch now booed by his own fans, it seems likely that Bale will be leaving the Bernabeu this season — but where will he end up?
I'm going to take a look at his choices and the latest betting odds for what would be one of the biggest transfers of the summer.
Latest Gareth Bale Odds
With such a huge salary at Real Madrid, Gareth Bale is hindered in his choice of clubs because not many are able — let alone willing — to meet his financial demands.
Here are the latest odds from BetVictor for who Gareth Bale will sign for before the end of the summer.
It's not surprising that Manchester United is the favorite to land Bale as he has been linked with a move to the club virtually ever since he left Tottenham for Real Madrid six years ago.
English Premier League clubs feature heavily in this list, but I'm not sure there is a real appetite for a deal from any of the others apart from United and Spurs.
Here's my rundown of the potential new homes for Gareth Bale.
Will Manchester United Sign Gareth Bale?
Ole Gunnar Solskjaer was able to turn Manchester United's season around, but he did so with a squad he inherited from former managers. Now that the former player has been given the role permanently, he will want to stamp his own authority on the look of the first team.
It is going to be a very busy summer in Manchester with a lot of comings and goings, so there is a chance that Gareth Bale could be part of the reshuffle. I don't think there are many English Premier League clubs that Bale would want to come back for, but Manchester United may just pass the test. Real Madrid is also tipped to make a move for Paul Pogba in the close season, so Bale moving the other way could work as part of a swap deal.
Whether United will be playing Champions League soccer or not will make a huge difference, though. With just a few more games to go until the end of the season, Solskjaer's team sits outside the top four and in danger of missing out on next season's show.
Although his financial demands will need to be met, the money isn't really an issue anymore for Bale — but he would want to have a shot at winning his fifth Champions League winner's medal.
Other Likely Contenders to Sign Bale
A return to former club Tottenham Hotspur has been suggested, and if United does not qualify for the Champions League, then this move certainly seems more likely. With the new stadium finally completed, there is a real sense of something big about to happen in North London, and Bale might like to be a part of that after enjoying six years at the club previously.
The London club is in a better position on the field as well at the moment, and Spurs fans would definitely get excited about the prospect of Bale linking up with Harry Kane, Dele Alli, and Heung-Min Son. With Christian Eriksen looking like he may be leaving Spurs, the addition of Gareth Bale would be an excellent replacement in a creative sense if not a like-for-like swap.
Bayern Munich is one club that has been mentioned more in the last few weeks in relation to Bale. Although a move back to the English Premier League is more fancied, the player may enjoy performing for one of the biggest clubs in Europe.
Arjen Robben and Franck Ribery will both be leaving the Bundesliga club in the summer, and James Rodriguez' loan period is set to finish, so there would definitely be room for the Welsh forward as coach Niko Kovac looks to strengthen his squad after the close-run battle for the German league title this season. Champions League soccer is virtually guaranteed, and Bale would enjoy playing for a group of supporters who would appreciate his effort and talent.
Although a move to China is high up in the odds list, I think that option can be discounted immediately. The Chinese Super League clubs may have the money, but I can't see Gareth Bale wanting to move his young family to what would be a completely different environment to play a lower level of soccer.
Outside Bale Bets
The English Premier League would seem to be the most likely destination for Gareth Bale, but it's difficult to see where he would fit in at Liverpool, and although Manchester City would definitely be able to meet the financial side of the deal, Pep Guardiola has never stated any admiration for the current Real Madrid player and has a fairly good attacking core of his own already.
Chelsea would be the only other Premier League club that I would keep an eye on concerning a move. A lot depends on whether the club's transfer ban will be postponed — as with Barcelona a few seasons ago — but if it is allowed to bring players in, then a Bale move could be included in the Eden Hazard transfer. The Belgium midfielder is expected to move to the Bernabeu in the summer, and Gareth Bale going the other way would soften the blow for Chelsea.
The idea of Gareth Bale linking up with Aaron Ramsey at Juventus might sound like a good idea for Wales fans, but I don't think Bale would see playing on the same team as Cristiano Ronaldo again such a welcoming proposition.
Moves to PSG or Milan also seem unlikely given the players already at Paris Saint-Germain and the financial restrictions of a club like Milan.
Inter has been making a lot of noise about bringing in a whole host of new players in the summer — with big money players such as Ivan Perisic rumored to be on their way out — but I don't know whether Serie A is a league that Gareth Bale would want to play in at this stage of his career.
My Gareth Bale Betting Pick
Although the idea of Gareth Bale trying his hand in another league seems more intriguing and exciting to me, I feel that after six seasons in Spain, he is more likely to prefer a move back to the UK.
There are not many clubs that will be able to accommodate the player and his salary, but Spurs might if chairman Daniel Levy is willing to pay the required price.
With Mauricio Pochettino looking to add to his team in order to realistically challenge for the title, Gareth Bale could be exactly the sort of player that Spurs need to put the pressure on Manchester City and Liverpool next season.
PICK
Tottenham Hotspur
7.00
Final Words
Gareth Bale has somehow never received the adulation that he deserves as one of the most successful British soccer players ever, and a move back to the Premier League could be the factor that changes the way English crowds regard him.
There is the distinct possibility, however, that even after all the stories coming out of Real Madrid about how Bale will be leaving in the summer, the Wales international will remain at the Bernabeu and attempt to turn the fans around. With a net salary reputed to be around €19 million a year, it will take a very wealthy owner to afford to bring him to their club.
A loan move could be a better prospect for both Bale and Real Madrid, so that might change the picture as far as potential clubs go. But wherever he ends up next season, there is the likelihood that, even with such a bulging trophy cabinet, he will need to prove he is worth all the money that his new club has paid out for him.