Where Will Ajax's Top Talent Be Playing Next Season?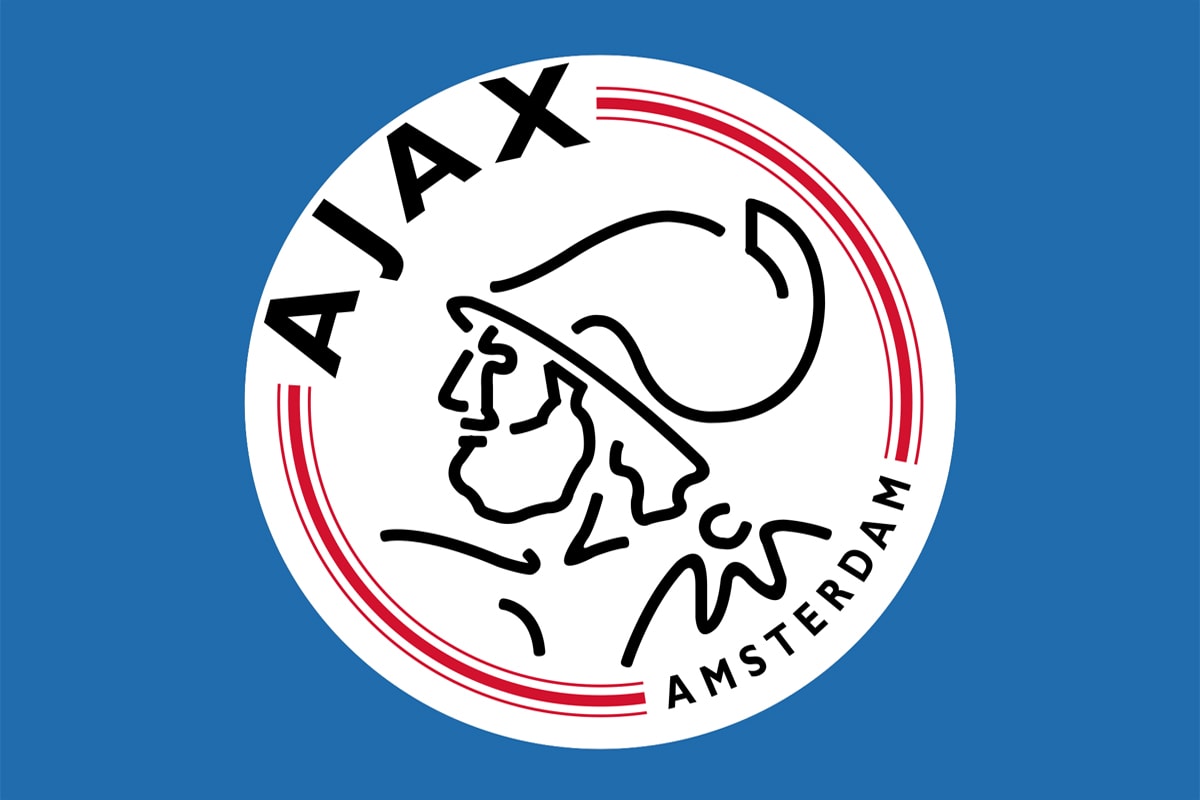 When Ajax conceded a third goal on Wednesday to confirm its exit from the Champions League, the players — almost to a man — sank to the ground in despair.
Their dreams of European glory had just evaporated in the worst way imaginable.
The Dutch side has been one of many highlights in this season's tournament and had looked like it would make its first Champions League final since 1996.
But Tottenham's Lucas Moura had other ideas, and now Ajax will need to pick itself up in order to wrench the Eredivisie title away from rivals PSV and add it to the KNVB Cup it won just a week ago.
But now the big question surrounding the club is where all its young talent will be playing their soccer next season.
Frenkie de Jong has already agreed to a move to Barcelona for €75 million, and you can bet your last dollar that he won't be the last one out of the door this summer.
I'm going to take a look at some of the stars of the side that did so well this season and what the odds are for them moving on in the summer transfer window.
All prices are courtesy of BetVictor's transfer specials betting markets looking at which clubs players will sign for before the start of September.
Matthijs de Ligt
The 19-year-old Ajax captain has enjoyed an incredible season this year, and his performances have really belied his age, showing leadership through example. His opening goal in the second leg of the semi-final against Spurs showed that the central defender can help out at the other end of the pitch as well.
Ajax CEO Edwin Van der Sar has virtually conceded that his captain will be leaving Ajax in the summer, and the English Premier League or Spain's La Liga would seem to be the most likely destinations.
Since Virgil van Dijk won the English PFA Player's Player of the Year award recently, there has been a lot of talk about de Ligt making a move to Liverpool to form a formidable all-Dutch center back partnership.
But Jürgen Klopp already has Joe Gomez at the club, and he should be fully fit for next season after an injury-plagued campaign this time around, so I can't see de Ligt moving there.
The current betting odds from Bet Victor suggest that he will go to Barcelona and team up with Frenkie de Jong. There is a long tradition of Dutch players — and Ajax stars in particular — plying their trade at the Camp Nou, and the teenager's strength and composure would fit perfectly in a Barcelona side that will still be wondering how it didn't make the final of the Champions League.
Hakim Ziyech
The Morocco international scored an exquisite goal against Tottenham in the semi-final second leg but will rue his missed opportunities after looking to have the beating of the majority of the Spurs defense in the first half.
Ziyech has been attracting attention all season for his performances in the Champions League and is another player that seems destined to leave the club in the summer.
The 26-year-old has scored over 40 goals in all competitions this year but is sometimes forgotten when it comes to transfer talk due to the immense talents in the squad, such as de Ligt and de Jong.
Both Manchester United and Manchester City have been heavily linked with the creative star, but it has been reported that Ziyech has agreed to play for Bayern Munich next season.
Nothing has been signed — so anything can happen — but it does seem as though his heart is set on turning out for the German giant. The price of 2.00 for a move to Bayern suggests that it is virtually a done deal.
David Neres
Neres was forced to sit out the second leg of the semi-final against Spurs after picking up an injury, but his displays throughout the competition have attracted plenty of admirers, and it would seem likely that the Brazilian will be another of Ajax's stars leaving in the close season.
The goals he scored to help knock out both Real Madrid and Juventus in this season's Champions League really helped put Neres on the global stage, and the winger has shown throughout the competition what devastating pace he possesses to unsettle even the best defense.
Everton had been linked with the forward before his recent exploits, but he will surely now move to a higher-caliber side after the Champions League run. EPL rivals Liverpool and Arsenal are also interested in taking Neres, but PSG or Dortmund are ahead of them in the queue according to Bet Victor.
A move to Borussia Dortmund was rejected by Ajax in January, but it is likely that the Bundesliga club will make another attempt in the summer. But if PSG is seriously interested, then it might be that Neres would fancy his chances there, continuing the club's history of signing Brazilian stars.
Nicolas Tagliafico
One of the more unheralded stars in the Ajax side, Nicolas Tagliafico has shown real talent this season as an uncompromising left back that is also able to help out on attacking duties when required.
The Argentina international only joined Ajax at the start of 2018 but is already wanted by a number of top clubs in Europe including Milan, Atletico Madrid, and Arsenal. The English Premier League side seemed to be one of the favorites at one point, but a move to Italy may be more likely now.
But any move this summer has apparently been put on hold as Tagliafico has announced to the Ajax fans via social media that he will be staying for one more season at the Amsterdam club.
His contract is not actually set to run out until 2022, but Ajax would obviously rather recoup some of its investment by letting him leave earlier than that.
Another season at Ajax would be a huge boost to the club considering the number of players that will leave this summer — and I would think that one of the top Italian clubs will end up taking the defender given that Argentinian players have traditionally enjoyed playing in Serie A.
My Ajax Transfer Pick
Although I believe there will be more than one of these Ajax stars leaving the Amsterdam club this summer, if I had to pick one that is worth a wager, it would be Hakim Ziyech swapping the Eredivisie for the Bundesliga.
Matthijs de Ligt to Barcelona is also virtually assured, but the price is not that attractive anymore.
Ziyech has supposedly already started learning German ahead of a move to Bayern, and with both Arjen Robben and Franck Ribery leaving the club, he would seem to be a perfect replacement.
Bayern will want to strengthen its squad after a battle with Borussia Dortmund that it would consider too close for comfort, and I expect Ziyech to be one of many new signings during the next transfer window.
PICK
Hakim Ziyech to Bayern Munich
2.00
Final Words
It seems inevitable that this Ajax side will be broken up this summer as the wealthier soccer clubs of Europe look to reclaim their place at the top of the tree. It has been a season of surprises in the Champions League, but surprises are not enjoyed by clubs such as Real Madrid, Bayern Munich, and Barcelona.
It is a shame to see a team like Ajax disintegrate so quickly, but it was much the same case for the 2016/17 Monaco side who won the French league and came so close to lifting the Champions League.
Benjamin Mendy, Bernardo Silva, and Kylian Mbappe — among others — were all sold to bigger clubs at the end of the season, and Ajax fans will be hoping that the French club's fate won't be repeated as Monaco's poor transfer policy since then has seen the club flirting with relegation.
Ajax has been a joy to watch this season, and wherever its talented stars end up, they are sure to greatly benefit their new employers.