Hide Bonus Offers
| | | | | |
| --- | --- | --- | --- | --- |
| #1 | BetOnline Sports | 60% Up To $1,000 | Visit Site | BetOnline Sports |
| #2 | Bovada Sports | 50% Up To $250 | Visit Site | Bovada Sports |
| #3 | BetUS | 125% Up To $2,500 | Visit Site | BetUS |
| #4 | Everygame | 100% Up To $500 | Visit Site | Everygame |
| #5 | MyBookie | 100% Up To $1,000 | Visit Site | MyBookie |
Where to Watch the 2021 Super Bowl in Florida

It doesn't seem fair to other states, does it, that Florida gets to host so many Super Bowls?
But hey, finding a state with good weather in the first week of February is tough, and you know North Dakota and about 35 other states are instantly out of the running.
Joking aside, there is another reason for making Florida—Tampa and Miami—the go-to Super Bowl state; all of the opportunities to party before, after, and during the Big Game itself.
And since this is the first time in Super Bowl history that the stadium's home team has made the Super Bowl, the energy in town and especially at the Big Game itself is going to be off the hook.
Here is everything you need to know about where to watch the 2021 Super Bowl in Florida.
Attending Super Bowl 55 at Raymond James Stadium
On February 7th, 2021, Raymond James Stadium in Tampa will be hosting the Super Bowl
The Buccaneers are going to be loving that home-field advantage!
Ticket Availability
Tickets are still available, but only a few, because a mere 24,700 spectators will be allowed to watch the game as opposed to the 65,600 that the stadium usually holds.
The tickets that are still available run from $6,500 to $347,600.
All ticket holders will be given a mask, sanitizer, and other items that will facilitate a healthy experience upon entering the stadium.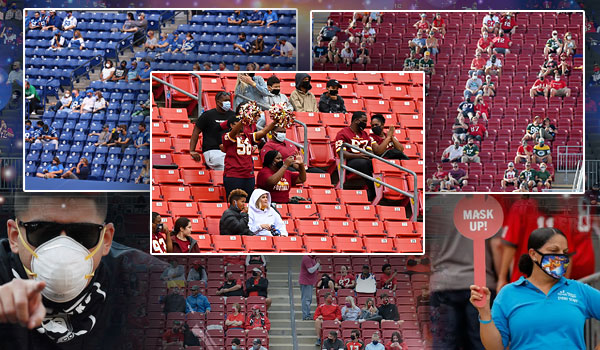 Traveling to Tampa
If you are close enough to Florida to drive to Tampa, then you should have an easy trip enjoying the Southern weather and scenery.
If you are flying into one of the several airports that are in the greater Tampa area, then you probably already know that the flight may be less than enjoyable, given new restrictions on in-flight alcohol and the need for masks.
Tampa International Airport will be offering low-cost testing on site for any passengers arriving at or leaving from the airport.
Know that the fly into and out of Tampa that weekend is going to be pricey, as even budget airlines have hiked up the fees to and from Tampa's main airport.
For example, even though the flight from Kansas City to Tampa is a mere three hours, one major airline is charging more than $1000 for the round trip on Super Bowl weekend. The following weekend the prices are one-third that price on the same airline.
In short, you may want to consider driving if you can.
Hotels
If the stadium were operating at full capacity this year, then the hotel prices in the host city would be as outlandish as they usually are during the Super Bowl.
However, because there will be so few people attending the game, hotels will be trying to lure guests their way with slightly more competitive pricing than is typical for the weekend around Super Bowl Sunday.
For instance, rooms in a major chain hotel two miles from the stadium are going for $400 per night that weekend, instead of the $1500 per night which we would see in any other year.
Thus, if you do choose to fly, you will make up in hotel fees what you had to spend on your flight.
Watching the 2021 Super Bowl in Tampa
If you live in Tampa, you get to experience all that Super Bowl buzz for free. For everyone else, though, some strategizing is in order.
Flight and hotel information has been outlined above so that you can get settled comfortably in Tampa.
Then you need to decide where to watch the game.
Sports Bars
Here are the places many Tampa locals consider among the best places to watch the Super Bowl.
And since the Buccaneers will be competing for the title, hanging out where the Bucs fans congregate can make these bars among the top places to watch Super Bowl 55.
MacDinton's on Howard Avenue is showing the game, and who doesn't love an Irish bar?
Duffy's Sports Grill on North Dale Mabry Highway will be hosting a watch party where you can drink and order from their varied food menu to your heart's content.
The Press Box on South Dale Mabry Highway is another place that will be showing the game and which is very popular with locals. Plan on arriving very early, no matter which place you choose to watch the game.
The Pour House on East Kennedy Boulevard is roomy, casual, and welcoming to all. A great place to hunker down for a late afternoon of football mania.
Hotels
The Tampa Marriott Water Street is the official hotel of this year's Super Bowl, in tandem with the JW Marriott across the street.
If you can't make it inside the stadium, these properties can be among the best places to watch the 2021 Super Bowl in Florida.
The proximity to the stadium will help you feel part of the action. And, truth be told, the experience will probably be a lot more comfortable than sitting in a $10,000 stadium seat.
Other 2021 Super Bowl Events in Florida
Super Bowl viewing parties in Florida can get as exotic as the state itself.
The Wharf Miami will be holding a watch party for those who want to be in sight of the water but still on land.
Miami sports bars will also be working hard to keep fans socially-distanced and happy.
Here are a few recommended sports bars in Miami.
Monty's Sunset on South Beach
Hard Rock Café Miami
Pub 52
The Port of Miami is the place to embark upon Royal Caribbean's "Grown & Sexy" Super Bowl watch party cruise, leaving Saturday, February 6th at 1:00 p.m.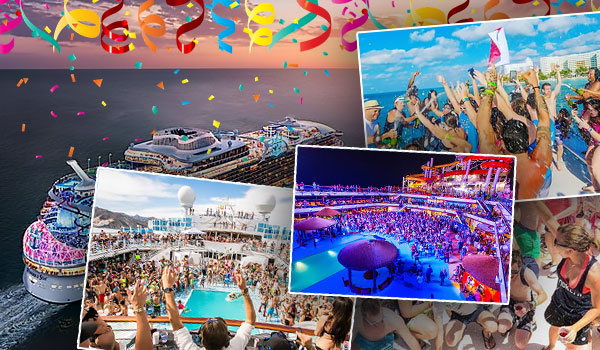 Pre-Game Parties in Tampa
You may be looking for a party, or thinking of hosting one yourself.
Although the city is working to keep party attendance to a minimum, there are many places to watch Super Bowl 55 as you learned above.
There are also a number of options for partying during the week leading up to the game.
Club Prana in Tampa is hosting parties at 9 p.m. Wednesday and Friday before the Big Game.
The Purple Heart Bar, Lounge & Grill is hosting its party on the Wednesday before the Super Bowl starting at 6 p.m.
On Friday, February 5th, there will be a Super Bowl LV Bar Crawl affiliated with the Park & Rec Bar & Restaurant in Tampa.
Go Forth and Party in Florida
The state will be experiencing full awareness of health and safety measures, but it is difficult to keep the lid on a football crowd.
Enjoy the festivities, but make sure you take your mask and your intelligence with you.
If you're considering alternative destinations, Super Bowl parties in Las Vegas are always a blast.
And if you're planning to bet on the big game, be sure to check out our Super Bowl 55 betting guide.