Where to Bet on US Horse Racing Online – Recommended Betting Sites and Racebooks

Whether you study the daily racing form, are a once-a-year fan at Kentucky Derby time, or you're somewhere in the middle, you may be pleased to know that there are reputable online betting sites that will accommodate your interest.
Online gambling and sports betting have had their ups and downs in the US over the past few decades, but horse racing continues to emerge a clear winner. Racing is in a league of its own, and there are quite a few real money betting sites that host an action-packed racebook.
As there are so many choices, it can be challenging to figure out which operators are the best, not only for the tracks and odds but their overall service. So, I've isolated a handful of the top picks for US horse racing, primarily geared toward American punters.
Racebooks hosted at the following sites are just one part of the service, so you've also got other real money gambling options at your disposal.
I'm just hitting the highlights here, but we strive to maintain up-to-date and accurate information on betting opportunities for US horse racing, as well as the tracks and operators that circle the globe.
You can check our horse racing betting guide, which also includes additional recommended sites and full reviews. But if you're anxious to submit your trifecta picks, then read on, as these are the best sites for betting on US horse racing online in 2020.
BetOnline.ag
The online racebooks that have bubbled up to the top of our recommended betting sites list include some familiar names in the industry. BetOnline is one that has been around for more than a decade.
While this particular site has a racebook that covers more than 80 North American tracks, its service also extends to sports betting, poker, e-sports, casino, and live casino opportunities.
Design and Promotions
Whether you're a first-timer or you frequent online gambling sites, you'll appreciate the design of BetOnline. It's one of the easiest to navigate and locate the information that matters to you.
Not only do you get the upcoming races, front and center on both the full site and mobile view, but plenty of background information. If you want tips or want to review the track categories, you'll find concise lists and information neatly organized.
Punters can also take advantage of a daily rebate. For internet bets, it's 7%, and 4% for phone-in wagers. Except for a few betting restrictions, everyone can take advantage of the track rebates. Additionally, though, if you're new to BetOnline, you get to claim a $25 risk-free bet that covers you if you lose in your first time out of the gate.
Get Your Virtual Wallet Ready
Placing that bet isn't always easy for Americans, as moving money into a betting account has its hurdles. This particular racebook accepts credit and debit cards, as well as wire transfers, money orders, and person to person.
However, if you use cryptocurrency to fund your betting account, you'll have an even bigger reason to appreciate BetOnline. The site allows for five crypto methods. You can deposit as little as $20 or as much as $100,000 using any of them. And the same $20 applies to wallet transfer payouts as well.
Plus, the icing on the cake is that Bitcoin and other cryptocurrency methods don't have any fees attached, in either direction.
MyBookie
Unlike BetOnline, which primarily sticks to US horse racing, MyBookie focuses on North American racing but covers more international tracks as well.
MyBookie has been around for just over five years and came with some baggage from its previous operation. Recently, though, its player reviews have become increasingly more positive, so it's worth taking a look at this site, particularly for its racebook.
As the name implies, MyBookie also has a sportsbook. Additionally, though, there's live dealer table action, as well as a Betsoft-driven casino.
More Than 150 Venues
Pari-mutuel wagering applies to more than 150 racetracks, including Belmont, Epsom Downs, Fairyhouse, Churchill Downs, and Ascot, to name a few.
MyBookie has a slightly higher 8% track rebate than BetOnline. You don't have to do anything to claim it. The refund is issued the next day automatically and comes with a one-time rollover.
There's plenty of horse racing action, but MyBookie caters exclusively to recreational bettors. You'll find that the $10,000 maximum net profit for category A tracks is lower than what you'll come across in some other horse racing betting sites.
Depositing and Cashing Out
Despite its lower-limit betting, you'll need to come up with at least $45 to get things rolling and accumulate $100 to request a payout. Bitcoin is exempt from the cashout rule, though.
Bitcoin, Bitcoin Lite, and Bitcoin Cash are each accepted, and I recommend using one of them to avoid the $100 minimum withdrawal and any check fees.
BetNow
You may not be familiar with BetNow, as it's a relative newcomer to the online betting world that just launched in 2015. I have no hesitation in recommending it as one of the top sites for betting on US horse racing, though.
The site focuses on its racebook and sportsbook, with a small casino thrown in for good measure.
US Racing Coverage
While BetNow does accept most players from the United States, its invitation doesn't extend to Delaware, Hawaii, Nevada, New Jersey, New York, or Pennsylvania.
That restriction doesn't apply to the racetracks, though. You'll find action from Saratoga, Atlantic City, Philadelphia Park, Delaware Park, and the Meadowlands, just to name a few.
BetNow also covers racecourses around the globe, including Australia, Dubai, the UK, Hong Kong, and the list goes on, with betting opportunities available through more than 100 locations. Punters can put down anywhere from $1 to $2,000, and A tracks allow for a net profit of up to $30,000.
Highest Track Refund
There's more good news when it comes to BetNow's racebook, as players will automatically receive 10% in track refunds that are issued weekly. However, if you're not using Bitcoin to fund your online betting accounts, then I think there's a significant downside to BetNow.
Not only are the deposit and payout options, except for Bitcoin, challenging to locate, but there are withdrawal fees attached. You could pay up to $85 for one payout if a bank draft is on its way. So, I can't stress enough about the benefits of using cryptocurrency. Bitcoin use eliminates any payout fees. Additionally, you can transfer in as much as $40,000 and request as little as $5 sent back to you.
SportsBetting.ag
I could copy all of the information on BetOnline and paste it in this section, as everything would apply. That's because BetOnline acquired SportsBetting.ag in 2012, and the two are nearly identical, especially when it comes to the racebook.
So, when it comes to the track coverage, 7% rebate program, banking options, and user-friendliness of the website, BetOnline.ag and SportsBetting.ag are interchangeable.
Accommodating to High Rollers
Higher-rolling race bettors will appreciate the $100,000 maximum net profit that applies to the high-profile events like the Kentucky Derby. SportsBetting.ag also takes futures and prop bets for those races.
One of the things that I want to stress is the advantage of using cryptocurrency. SportsBetting.ag expands its options to cover Ethereum, Litecoin, Ripple, and Bitcoin Cash in addition to Bitcoin. Any of these five wallets provide free transactions in both directions, as well as a wide range of limits.
You can get your betting account funded with as little as $20 or as much as $100,000 using cryptocurrency. Credit or debit card use is subject to a minimum of $50 and a maximum of $2,500, and the base amount is even higher with money orders, wire transfers, and cashier checks.
If you don't opt to use Bitcoin or another crypto option, then you'll be paying somewhere in the vicinity of 3% when it comes time to claim your winnings.
One State Is Left Out
Another thing that you'll want to note is that you can use SportsBetting to place your race bets from 49 states in the USA, but if you live in New Jersey, you're out of luck.
Garden State residents are prohibited from using the SportsBetting.ag services.
Bovada
Bovada is another US-facing site that gives its players a long list of betting options.
You may head to Bovada for its horse racing, but you can also take advantage of the casino, live casino, poker room, and sportsbook.
Pay to Deposit
Before you place your straight or exotic wager, you'll need money in your account, and you can transfer as little as $10 if you use Bitcoin or Bitcoin Cash. If you opt to use a card instead, the minimum requirement is only $20, which is relatively low compared to other racebooks that accept American punters.
The downside to the financial situation is that you'll be paying for the privilege of depositing to a Bovada account if you don't use cryptocurrency. This particular operator imposes a 5.9% deposit fee and then turns around and charges for more than one withdrawal every 90 days.
Racebook Advantages
When it comes to the racebook itself, you'll find some advantages to using Bovada over the other horse racing betting sites on the list.
Bovada not only takes straight bets and exotics but also futures and props. Additionally, you're not confined to traditional events, as Bovada has virtual racing action. This particular site covers 90 racetracks plus the virtual races.
International Betting on US Horse Racing
Even though the five racebooks that I've mentioned are primarily focused on US horse racing and betting from Americans, most of them do cover some non-US tracks as well.
There are US punters who bet on international races. But there are also players from around the world who like to make their predictions on horse racing in and out of the USA. An example of one of the better sites for racebook coverage is Betway.
Head to Betway's Sportsbook
Betway doesn't accept Americans, but its sportsbook includes US horse racing.
To locate horse racing, you'll need to head into the sports betting area, as there isn't a separate racebook designation on the site. As horse racing is listed in the primary sports menu, you should be able to take advantage of sports bonuses, like the €30 free bet promotion.
Money In and Out
Without the US financial hoops to jump through, funding a Betway player account is much easier. The site accepts credit and debit cards, e-wallets, click and buy, click 2 pay, and eco card.
Have you noticed what's missing?
Cryptocurrency is a must when a gambling site allows US players to register, but it's not as vital to have Bitcoin or something similar in other places. Card payments typically go through without any issue, and e-wallets simplify things even more.
Just £5 or £10 will get the ball rolling, and recreational players can use the Betway service for fun and request payouts as little as £5 or £10 as well.
Betway covers 90 tracks and hosts some live feeds.
Bet on US Horse Racing Online
Online horse racing betting has evolved from the days of having to go to the track or an OTB location to get into the pari-mutuel pool.
There may not be nearly as many online gambling sites for American punters as there are for players in other jurisdictions. However, they're still out there, covering anywhere from 80 to 150 racetracks and racecourses.
I hope that this short introduction to some of the best betting sites for US horse racing in 2020 gives you a head start on finding the one that's right for you. Keep in mind, though, that we have an entire section devoted to horse racing.
Our library of information features how-to's, tips, and closer looks at some of the more prominent racing venues. Additionally, we have more betting site recommendations and detailed reviews that go well beyond what I've covered here.
AUGUST
Casino of the Month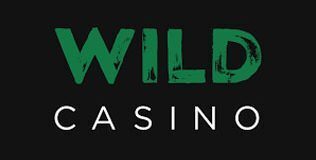 Welcome Bonus
250% up to $5,000
Read Review
Visit Site