Hide Bonus Offers
| | | | | |
| --- | --- | --- | --- | --- |
| #1 | Bovada Sports | 50% Up To $250 | Visit Site | Bovada Sports |
| #2 | BetUS | 125% Up To $2,500 | Visit Site | BetUS |
| #3 | MyBookie | 100% Up To $1,000 | Visit Site | MyBookie |
| #4 | Everygame | 100% Up To $500 | Visit Site | Everygame |
| #5 | BetOnline Sports | 60% Up To $1,000 | Visit Site | BetOnline Sports |
Where to Bet on the 2018 Epsom Derby – Top Betting Sites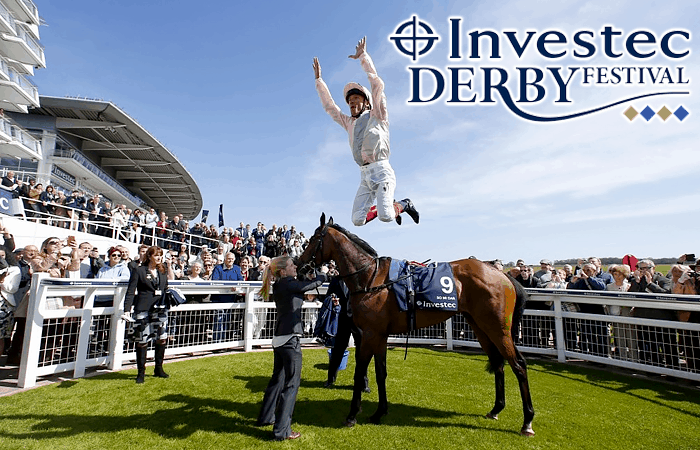 The Epsom Derby, also known as the Investec Derby, is the second leg of Britain's famous Triple Crown series. In honor of the three races, we're offering three resources.
Whether you're a first-time bettor or an experienced punter, you want to stay up to date on all of the competition, odds, and betting opportunities, and we've got you covered.
In addition to our "where to bet" information in this post, we also have the following comprehensive resources to get you Derby-ready by the 2nd of June. We'll leave the attire up to you, though.
2018 Epsom Derby preview
A closer look at The Derby dating back to 1780
Horse racing information and advice
Our 2018 Epsom Derby preview was posted to the blog yesterday and takes a look at the latest odds and the top contenders. Our detailed guide to The Derby can be found in our horse racing betting guide, which includes a great deal of useful information and advice.
If you don't have a go-to sportsbook or bookmakers, or even if you do, you may find the rest of this post especially helpful. I'm going to tell you exactly what you need to know about where to bet on the 2018 Epsom Derby. By following my advice, you can not only have a safe and secure experience but also get the best odds and the most for your money.
Before I get to that, I'll start with a very quick overview of this esteemed race.
The Epsom Derby, aka Investec Derby
Whether you're socializing in the Queen's Stand, having a picnic on the hill, or are one of the millions of viewers around the world watching The Derby from the comforts of your home, you'll be enjoying one of the most prestigious flat races in the world.
The 239th running of the Epsom Derby is scheduled for the 2nd of June, and the spotlight will be on the Aidan O'Brien-trained Saxon Warrior.
Early odds for Saxon Warrior have been set at 8-11. If successful, he'll be the first odds-on favorite since Camelot (also O'Brien) in 2012 at 8-13. Saxon Warrior took first in the 2000 Guineas, the first leg of the Triple Crown, as well as The Racing Post Trophy in October of '17.
Epsom Downs
Just 13 miles southwest of London, the little 30,000-resident community of Epsom becomes the place to be every summer.
The Epsom racecourse was established back in the 17th century. A significant facelift in the 1990s resulted in the erection of the Queen's Stand, which is still one of the hot tickets.
If you're fortunate enough to secure a spot in the Queen's Stand, you'd better put away your shorts and flip-flops, as elegant attire is a must. While Epsom may look different than its earlier days, some traditions still hold up throughout time.
The Queen's Stand will run you £135 per admission, but you can secure a place in the grandstand for £65. Other suites and restaurant packages come with a £500 or more price tag. But don't be surprised if you rub shoulders with royal or celebrity racegoers.
The British Classics and Triple Crown Series
The Epsom Derby is one of five British Classics races as well as taking up the middle spot of the Triple Crown. The full roster of these races is as follows.
2000 Guineas Stakes: Newmarket – late April/early May
1000 Guineas Stakes: Newmarket – late April/early May
Epsom Oaks: Epsom Downs – early June
Epsom Derby: Epsom Downs – early June
St Leger Stakes: Doncaster – September
The 2000 Guineas is the first leg of the Triple Crown, and it's the St Leger Stakes that wraps the series up.
There have only been a dozen Triple Crown winners over the years. The most recent was nearly 50 years ago when Nijinsky accomplished the feat back in 1970.
Camelot was positioned to be number 13 in 2012. But he ended up in second place in the St Leger, just narrowly missing out on the third and series-clinching victory.
The Derby – 2018
You can't help but focus on the 2000 Guineas champion when it comes to The Derby, as there's now only one horse that can finish the season with Triple Crown glory.
This year, that horse is Saxon Warrior. Unibet, The Derby's official betting partner, has given Saxon Warrior early odds of 8-11. The favorite will be facing 13 other three-year-olds in the starting gates on Saturday, including six other colts trained by Aidan O'Brien.
The Derby will be televised, and live streaming is also available depending on your location.
Derby Betting Options
When it comes to wagering on The Investec Derby or any of the premier races in the UK, there are three main ways to stake your bets.
At the racecourse
Through bookmaker shops
Online
While the first option may be preferred by many people, it's only viable if you're lucky enough to be attending this year's event. Or if you happen to be at another horse racing venue that offers off-course betting.
Most of you reading this will likely be restricted to the other two options. And bookmaker shops are also hit and miss, depending on where you live. If you live in the UK, then you're probably not too far away from a bookie and can just pop in and submit your bet slip at any time. If you live elsewhere, though, then online may well be the only way for you to get your money down.
This is not necessarily a bad thing, as online betting offers many benefits. Internet-based sportsbooks and betting sites have become the most convenient method for many and have opened up UK racing to punters all over the world.
Placing a wager on Thoroughbred racing through websites may now be commonplace, but not every operator provides the same opportunities or level of service.
It's VERY important to narrow your choices down to the best possible bookmakers, especially when online betting offers a few unknowns.
Remember that you're not physically exchanging your money and receiving a bet slip in return. Without walking into a shop or up to a betting window, there's no one there to help you with the process. There's also the process of moving money in and out of the sportsbook, and you want that to be a straightforward and expedited process.
There may be more to consider when you're betting online, but we've got everything covered for you. We've reviewed so many sports and racebooks that it's allowed us to come up with a comprehensive list of recommendations based on consistent criteria.
We wouldn't never risk our money with a less-than-reputable operator. So, we want to pass along our findings, so you don't either.
Honestly, THE best piece of advice I can give you for betting on the Epsom Derby is to make sure you use one of our recommended sites. You can find a full list by following the link provided, or go straight to our featured betting site for this year's race.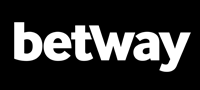 BETWAY IS OUR FEATURED BETTING SITE FOR
THE 2018 EPSOM DERBY
Please note that Betway does not currently accept customers from the United States.
The Benefits of Using a Top Betting Site
When we talk about a "top betting site," it doesn't necessarily mean the first few that pop up in an online search. Although some of those sites may be part of the "best" list, there's more to a quality bookmaker than their Google ranking.
We've established a list of valuable criteria that we use whenever we look through a website to determine its quality of service. Of course, offering the races that you seek out the most is at the top of the list. But we don't think it's enough to provide the betting opportunity; there's more to staking bets online than meets the eye.
The following are the key components of a quality betting site and the ones that our recommendations provide for both casual and experienced punters alike.
Betting Options and Odds
While you do need to look at the complete picture, it only makes sense that an online operator has the coverage you're seeking. Racebooks, especially, tend to have a more abbreviated menu of options that include specific racecourses.
Most sites will cover the biggest races in the areas where they specialize (i.e., UK books will include Britain's classics like the Investec Derby). But not every race will be offered through every provider. So, a wide range of races plus various types of wagers is desirable.
Additionally, it's a benefit to use a bookmaker that offers the most competitive odds and posts them as early as possible.
Deposits and Withdrawals
When it comes to racebooks, sportsbooks, online casinos, or poker rooms, the issue of deposits and withdrawals is always one of the main areas to attract attention. Remember, you're not walking into a brick-and-mortar operation and exchanging cash.
There are three primary considerations when it comes to the financial end of things.
Plenty of funding options
Safe and secure platform
Speed and accuracy of the transactions
If you only use a credit card for all of your purchases, then you'll want a site that not only accepts a card for deposits but payouts as well. At the same time, you don't want to be hit with any fees, even small ones, for using your card.
Players that prefer alternative methods like e-wallets, prepaid solutions, or cryptocurrency will want to review the banking situation before registering any new player account to make sure they're well-accommodated.
Next, SSL security is vital. You want the comfort of knowing that your transactions are protected and not readily subject to hackers.
When you do have a winning bet slip in hand, it's exciting to cash it in and get your cash in hand, or at least in your account. There's a big difference between a bookmaker that turns around payments within 48 hours and one that may take a week or even longer.
These days, there's a lot of competition out there vying for your betting business. So, you do have options. You don't have to open a new bank account or wait until next year's race to get your winnings for this year.
Customer Service
Online sportsbooks are 24/7 businesses, and you can place your bet any time you get a free moment. If that time happens to be midnight, then you want customer service to be open and available should you have a question or run into an issue.
When we examine the various customer service departments, we look for around-the-clock availability as well as a live chat feature. It's also a plus if they post an email and phone number as well.
Bonuses
If you're new to online betting, bonus programs may be new to you. Each site typically offers some welcome bonus for new players and then some alternative value-adds for loyal players.
It's not uncommon for some sites to even provide you with your first bet free or at least a cashback guaranteed if you lose your first one. You may not get your refund in cash, but many will offer you bonus play cash so you can try again.
Not everyone uses bonus programs. But if you like the idea of some "extras" along the way, then add bonuses to your list of necessary criteria.
Licensing and Regulation
We left this one for last, as this is one of the most important aspects of a quality betting site, at least in our opinion.
All betting sites should be appropriately licensed and regulated. Also, they should provide their licensing information right on the homepage of their website. Reputable sites always do this, typically at the bottom, within the footer area.
The most common licensing and regulation is provided by agencies in Malta, Curaçao, Alderney, Panama, and Kahnawake, to name a few. Players in the UK are only permitted to use a betting site if it has proper UK Gambling Commission licensing in place, even if it's an offshore provider.
You want to see that designation on your betting site. Not only does it provide players with the comfort of knowing the operation is regulated for fairness, but it's your backup plan should something go wrong. If you placed a bet and didn't get paid for some reason and couldn't work it out with the operator, you have recourse.
There are other things that we consider such as ownership, ease of website use, mobile platform, etc.
We provide more in-depth information about our evaluation process on the page we linked earlier, so we won't duplicate our efforts here. But suffice it to say that we break down a betting service into tiny pieces and then put them together to come up with the most accurate big picture possible.
Next Stop: Epsom Derby
If you're ready to get in on the action of this year's Epsom Derby by betting on Saxon Warrior, the favorite, or any of the other 13 contenders, then the virtual betting windows are now open.
Many of our recommended bookmakers have ante-post betting available. In some cases, you can take advantage of a new player bonus or another promotional incentive. So, if you've never submitted a bet slip before, there's never been a better opportunity.
Check out our in-depth preview of this year's Investec Derby, review our tips and advice for placing an online bet, and compare your criteria with ours to find the best bookmaker for your needs.
Of course, the best way to enjoy and bet on The Derby is to be there live and in person at Epsom Downs. But if you're not in a position to do that, there are plenty of sites which will take your predictions. In some cases, you may even catch the live streaming or be guided to the best television coverage in your area.
The two-day festival starts on Friday the 1st, and the big event takes off at 4:30 PM (BST) on Saturday the 2nd of June 2018.